Drone Surveys & Inspection
---
With the ability to reach even the most inaccessible, hazardous or large-scale sites, Plowman Craven's UAV (unmanned aerial vehicle) teams use the latest drone technology to provide a wide range of drone surveys and inspections.
Whether it's a busy stretch of live railway or an entire property portfolio, our highly-experienced pilots and surveyors can safely capture high-resolution imagery and survey-grade data to a sub-5mm accuracy level that is unmatched in the industry - all in a fraction of the time taken by traditional survey methods.
Further Reading: Plowman Craven elevates railway inspection with AI drone technology
Plowman Craven is a member of ARPAS-UK.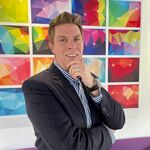 Using state-of-the-art aircraft and high-resolution cameras, we are fully certified by the CAA to conduct drone surveys in even the most congested areas and able to capture highly-accurate survey data and detailed imagery for any property or infrastructure project.

Steve Jones, Head of New Business - Plowman Craven
Video: UAV drone surveying services - Plowman Craven
With the ability to rapidly cover large areas and access hard-to-reach locations, Plowman Craven is providing clients a range of Aerial Surveying and Inspection Services, using advanced drone technology to deliver highly-accurate aerial survey data and high-res photography across the property, construction, rail and infrastructure markets.
How Can We Help?
Let's discuss your requirements and see how our expertise can help on your next project.
Plowman Craven has more than 50 years' experience providing integrated measurement and consultancy services to the property and infrastructure markets.