Plowman Craven has a strong and committed workforce. We are proud to say that in a very competitive and changing job marketplace, Plowman Craven continues to celebrate long service achievements of our staff, many of whom have been with the company for over ten, twenty, thirty and even forty years!

What makes us different?....
Diversity and Inclusion
Plowman Craven actively supports all staff to ensure they are treated equally and fairly. We do not permit or tolerate discrimination or harassment on grounds of sex, race, disability, religion or beliefs, sexual orientation or age in the workplace. Our employees are diverse and are chosen for their experience, potential and personal attributes regardless of gender, sexual orientation or preference, marital status, age, race, colour, nationality, ethnic origin, religion or disability.

Download a copy of our Equality & Diversity Policy.

We implement an number of initiatives to highlight our culturally diverse workforce, for instance, we encourage staff to arrange and participate in National cultural events - our workforce is currently made up of individuals from over 18 different countries!

Additionally, we like to focus on the women in our industry. As such we're proud to announce that we had two finalists in the recent Women in Construction & Engineering Awards and, in conjunction with International Women's Day, we recently launched PCWN....Plowman Craven Women's Network. As well as encouraging more women into our geospatial field of surveying, we aim to support a wider outreach programme for women to work at Plowman Craven. We aim to educate and inspire the entire company with key speakers, promotional events and policy change for a more inclusive workplace.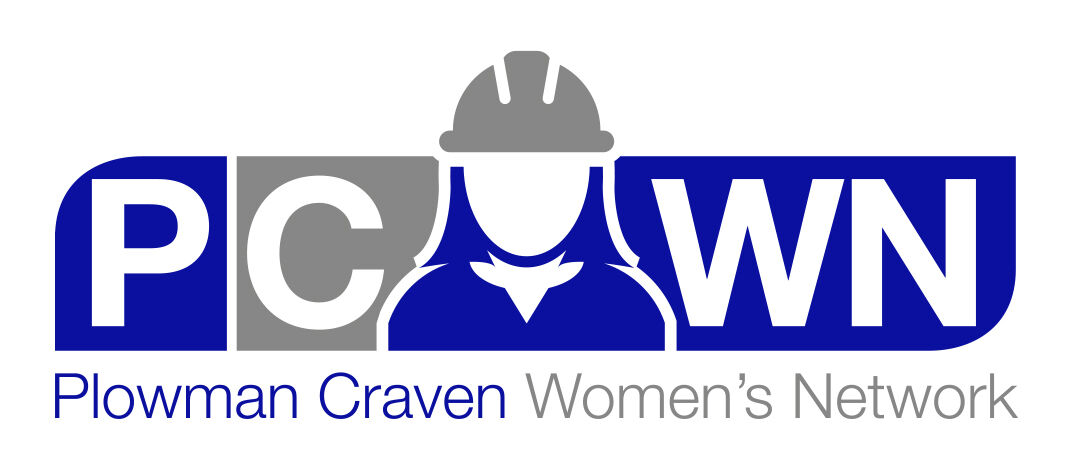 Health and Wellbeing
Health and wellbeing is important at Plowman Craven. We take it seriously. We're always planning and launching different initiatives to proactively promote health and wellbeing in our workplace.
We also dedicate time to supporting and tackling aspects of Mental Wellbeing and have an employee assistance programme and a number of Mental Health First Aiders available to support employees.

Throughout the year we run a varied programme of activities and events which range from Annual Health Checks (to review blood pressure, pulse, cholesterol and BMI) and Neck & Shoulder massages to White Noise Meditation and Static Bike ride challenges! In addition to those already outlined, some of our favourite initiatives so far this year have been Pancake Day (for charity), A Virtual Mission (where we collectively walked the equivalent of 10,000km over a 3 week period) and our Monday night football club. We also arrange a number of staff events such as Summer and Christmas parties designed just for fun.
We're also pleased to announce that, for a number of years, Plowman Craven has been a Gold Sponsor of the Herts 10k. Our staff love to get fully involved in this event, either running, jogging or walking the course or just helping out on the day.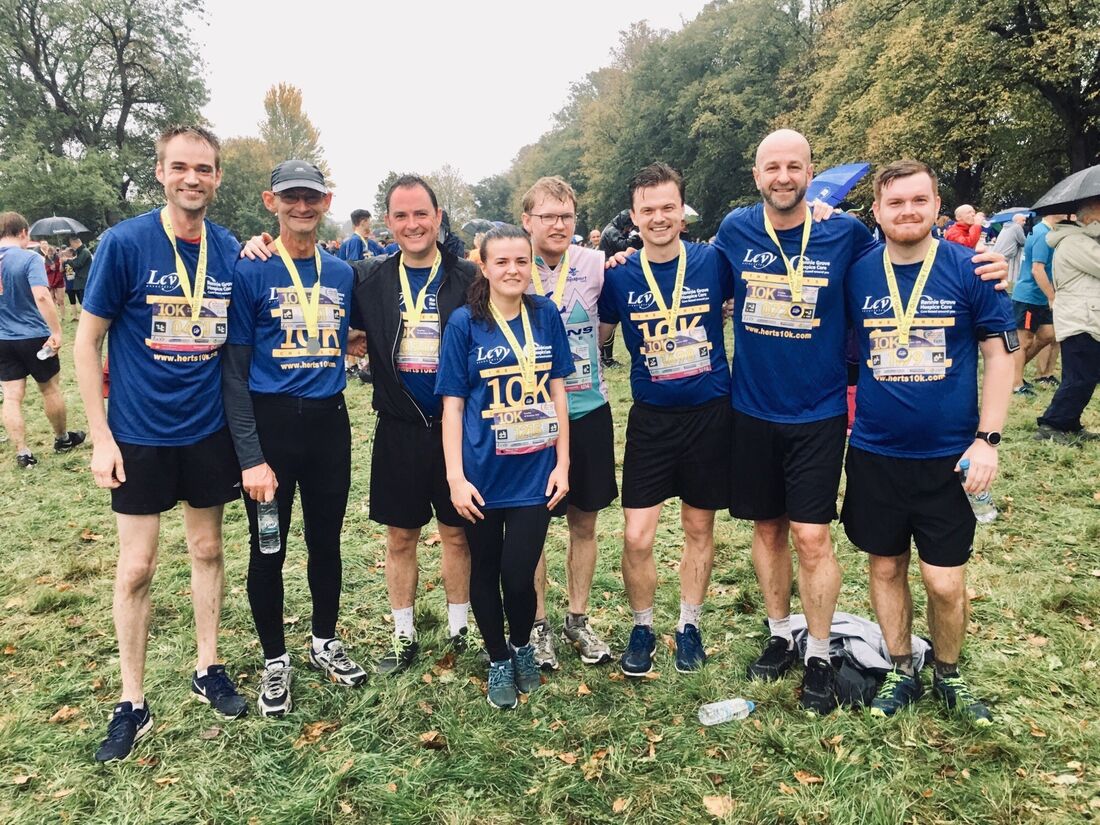 Staff Benefits
Our employees are our best asset and we like to ensure they get full value while working with us. With this in mind, we constantly review and update the benefits available to our staff.
In addition to offering a competitive salary, we have a generous pension and life insurance plans. Holiday entitlement starts at 25 days per annum (excluding Bank Holidays), rising to 30 days in line with number of years service. We also offer discretionary bonuses through the year based on performance.
An Employee Assistance Programme is available, and we offer enhanced maternity/paternity pay and a Childcare Voucher scheme.
In addition to all that, we actively encourage employees to pursue professional development appropriate to their career with us, for instance, we support individuals in gaining CICES and RICS qualifications.
Our strategy, where possible, is to promote from within. As one of the largest measurement survey companies in the UK, we have the flexibility to do this, ensuring that no glass ceiling exists. We frequently distribute Long Service and operate a Recognition Award Scheme whereby anyone can nominate a colleague for "going the extra mile".
At the very heart of our professional approach to work is health & safety, where we ensure a rigorous approach is adopted at all times. We are committed to providing, maintaining and promoting a healthy and supporting working environment.
There is free off-road parking for those working in our Harpenden office, and an endless free supply of tea and coffee at all our offices!

Charities we work with
Plowman Craven is a firm believer in supporting the Community, both close to home and further afield, regularly donating to various Community projects.

We endeavour not just to donate directly to organisations, but also support our people who give their time and skills for good causes and in a community spirit. We actively support individuals with their own charity endeavours and have participated in Company Bake Offs, BBQs and Pancake Days for charities such as Children in Need, MacMillan and Cancer Research.

Rennie Grove Hospice Care - Plowman Craven has been sponsoring Rennie Grove Hospice for a number of years now, and maintain our commitment as Gold Sponsor of their flagship charity event, the Herts 10k. We also get involved in sponsoring night-nurses at Christmas time, so patients and their families can remain at home, rather than in a hospital.
Batford Springs Nature Reserve - Each year we donate funds to Batford Springs Nature Reserve, a facility local to our Harpenden office and frequented by many of our staff on a sunny day. We also arrange volunteer work parties who help to clear the river banks and keep the weeds at bay!
BorBor Pain Charity School of Hope - As a result of working in Sierra Leone a number of years ago, we now have a long running association with the Borbor Pain Charity School of Hope, a non-profitable charity school attended by orphans, single parented children and children living in excessive poverty. Our funding contributes towards creating a safer environment in which the children can study, and the supply of school uniforms.
Local Schools & Universities - We have close links to a number of Universities and regularly hold open days to excite potential recruits to the industry. Our charitable contributions include a student expedition to create a detailed topographical survey of the coastline in Anegada, located on the North East boundary of the British Virgin Islands!
KidsOut - Last Christmas we invited our employees to take part in the KidOuts Giving Tree, and to buy toys for children and young people in difficult and challenging circumstances. It was a great success and we're looking forward to seeing all the presents under the tree again this year.
Staff Development
Professional Development - We actively encourage employees to pursue professional development appropriate to their career and support individuals in gaining CICES, RICS and other relevant qualifications. In addition, we contribute 50% of the membership fee for a professional body, and 100% for full membership.
Career Progression - Where possible, we promote from within. As one of the largest measurement survey companies in the UK, we have the flexibility to do this, ensuring no glass ceiling exists. We have an inclusive appraisal process supported by behaviours and competencies which we apply when considering promotions within the business.
Training - We invest significantly in training and even have our own tailored Junior Surveyor Programme. For our Surveyors who act in a lead capacity role on site, we provide management training and invest in management development programmes for those who demonstrate capability and interest in this area.
CPDs, Innovation & Creativity - Innovation is at the forefront of everything we do. Through our innovation team, employees have the opportunity to get involved in initiatives to develop ideas that improve the way we work. We also run regular CPDs for employees and frequently show TED talks on a wide range of subjects.
Recognition & Long Service Awards - We operate a Recognition Scheme based on upon Company Values whereby anyone can nominate a colleague for "going the extra mile". These awards are presented alongside our Long Service Awards.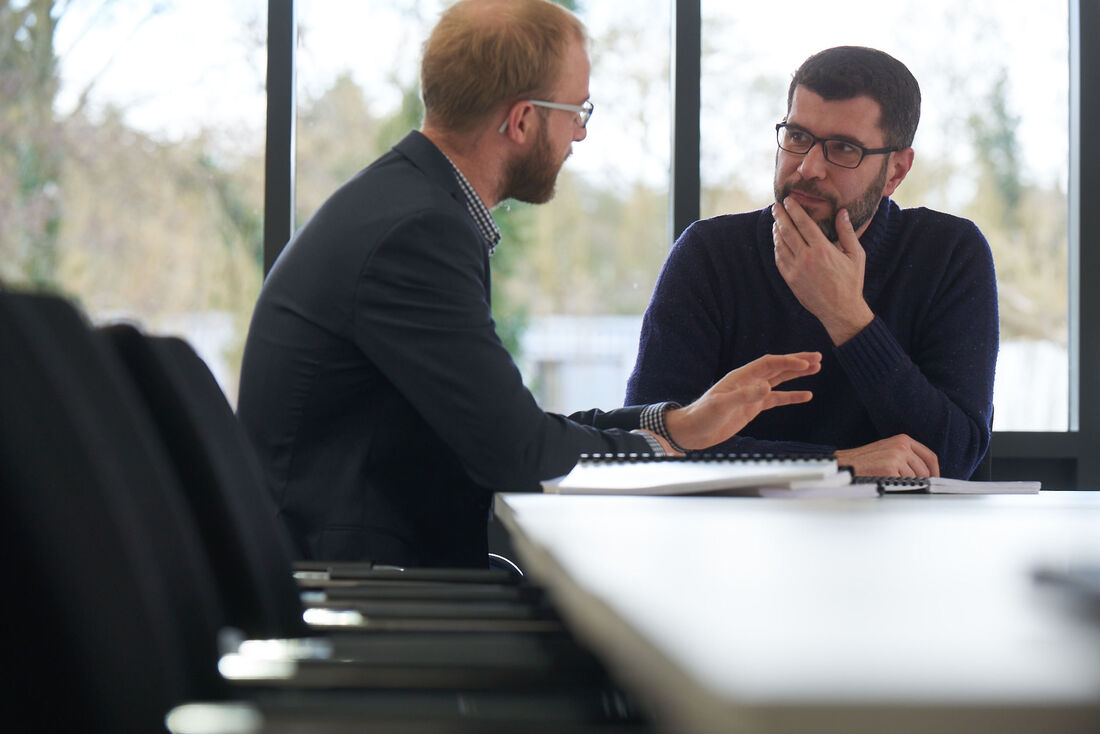 Recruitment
Whether you're just starting out or wanting to progress your career, we're always on the lookout for talented individuals to join a technology-driven company that is one of the most respected in the industry.
From surveyors, 3D modellers and project managers to drone pilots, technical specialists and admin support, there's a wide range of roles… so why not expand your horizons in an environment that will challenge and reward, that will support at every stage and provide plenty of fun along the way?
Visit our Careers page to see the Latest Vacancies.