Transport, utility and public services create unique demands on measurement survey requirements. How do you get what you need accurately and quickly, and still ensure that the infrastructure remains unaffected?
Plowman Craven, with its experience and technical expertise, is well positioned to operate in these scenarios.
We are proud to have been involved in some of the largest construction projects in the UK and our surveyors are often deployed at a moment's notice, often within difficult and challenging environments.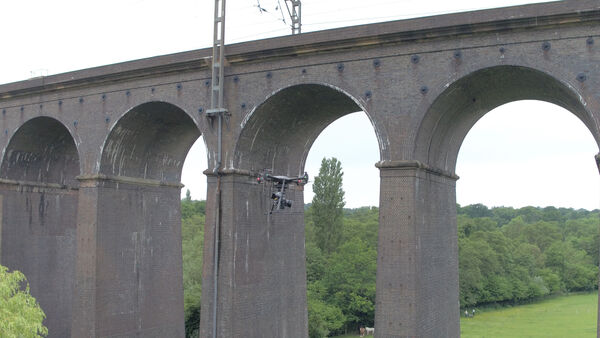 Vogel Freedom for Infrastructure
Find out more about how our ground-breaking UAV system enables the comprehensive surveying of infrastructure to a sub-5mm accuracy.

Experience on urban regeneration
We have considerable experience on urban regeneration schemes including projects such as King's Cross and Earls Court where we have been the main survey provider. Our flexibility and diversity enables us to offer expertise across mixed-use development projects, as well as supplying specialist solutions.
We know how to take the problems away from our clients. We have a consultative approach and manage everything including access, health and safety, interface with the public and delivery of the final survey to any required specification.
How Can We Help?
Let's discuss your requirements and see how our expertise in Infrastructure Surveys can help on your next project.
Plowman Craven has more than 50 years' experience providing integrated measurement and consultancy services to the property and infrastructure markets.