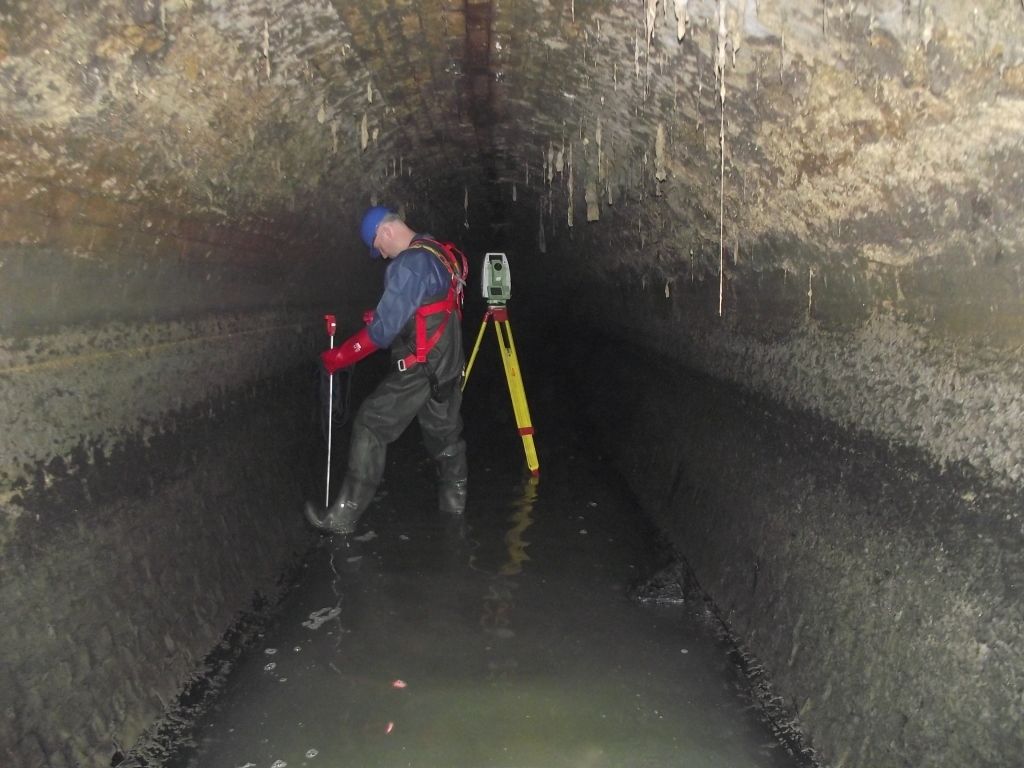 Approved by Thames Water
As the only survey company in the South East approved by Thames Water to undertake line and level sewer surveys, we have vast experience of working in this challenging environment.
Our highly skilled surveyors are Thames Water confined-space qualified (CP2) and use the latest high-tech instruments to ensure each survey is carried out to the highest level of accuracy.
As the only survey company in the South-East approved by Thames Water to undertake sewer surveys Plowman Craven has vast experience of working in this challenging environment.
In conjunction with the line and level survey we are also able to provide an OS19/21 Condition Inspection Report produced by a Qualified Surveyor. This report highlights any defects in the sewer walls, both pre- and post-construction, and grades each defect accordingly. The condition survey - along with the line and level survey – forms part of the Build Over Agreement Assessment required by Thames Water.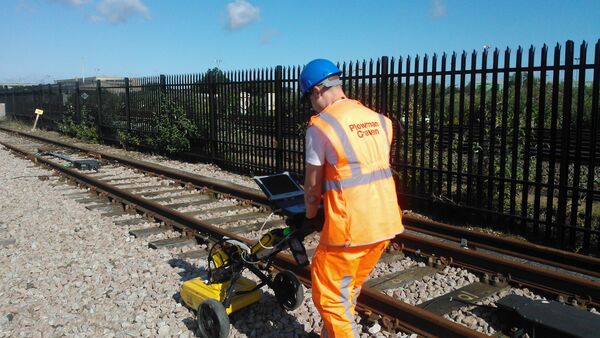 Utilities Mapping Brochure
Plowman Craven's specialist in-house utilities division offers a range of utilities mapping solutions. Using state-of-the-art technology, we are able to trace, identify and map all underground utilities and service routes including gas, water, telecommunications, electricity and drainage.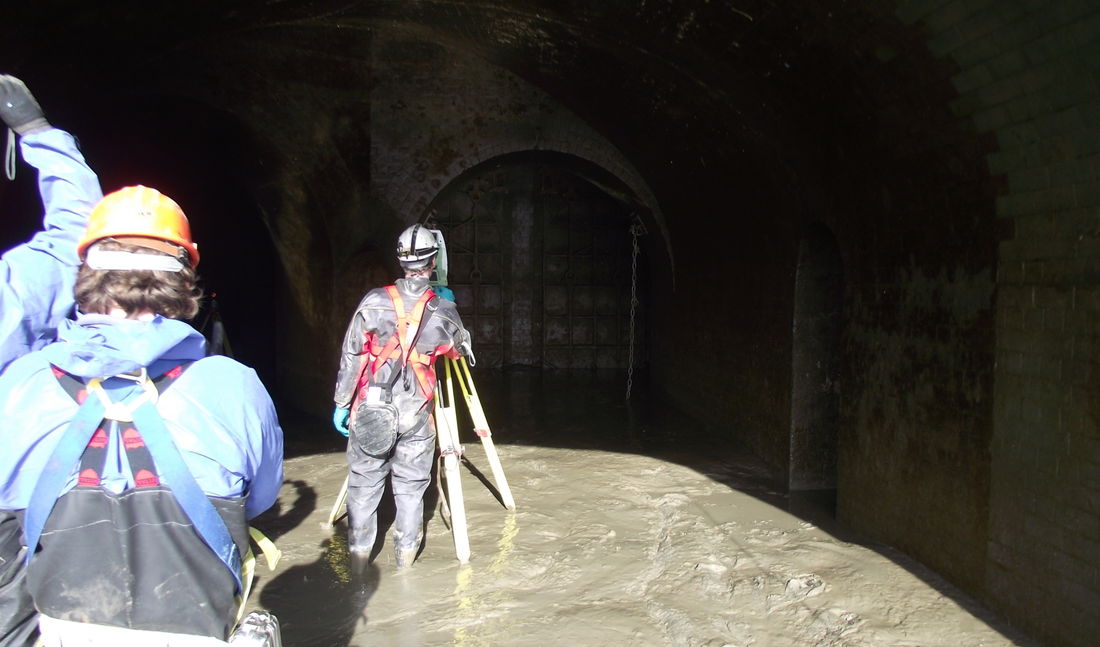 Safety First
Given the health and safety risks associated with working in the sewer network, a site-specific method statement and risk assessment is produced by a dedicated Project Manager for Thames Water approval. A confined space safety team, including a 'Top Man' and rescue team, provide the sewer entrants with confidence should an emergency occur.
Working with our partner companies, we undertake sewer cleaning should this be needed to enable safe entry. We also provide Chapter 8 traffic management to safely lift manholes located in the road.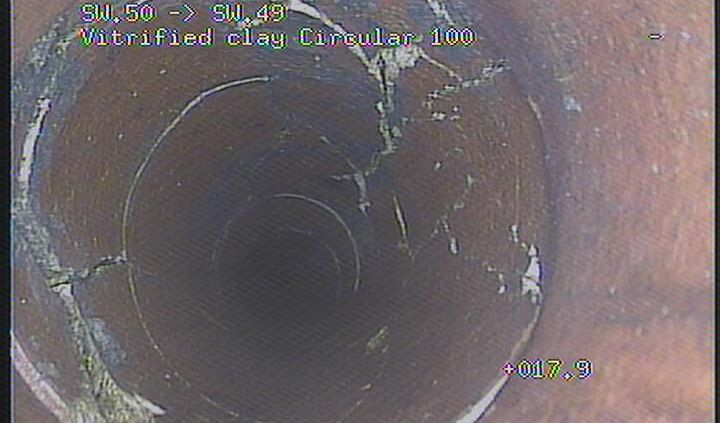 Non-Man Entry Sewers
For sewers that preclude man entry due to their diameter, our approach to carrying out a line and level survey is by use of a CCTV crawler unit with a transmitting sonde attached to it. The CCTV camera is lowered into the sewer and controlled remotely from the surface.
A Radio-detection locator is used on the surface to trace the alignment of the sewer by locating the pulse emitted from the sonde. As the CCTV camera tracks through the pipe, its position is marked at regular intervals on the ground. These points are then measured from existing features or observed using a GPS receiver. Different sondes are used depending on the depth of the sewer.
All deliverables are produced to Thames Water standards.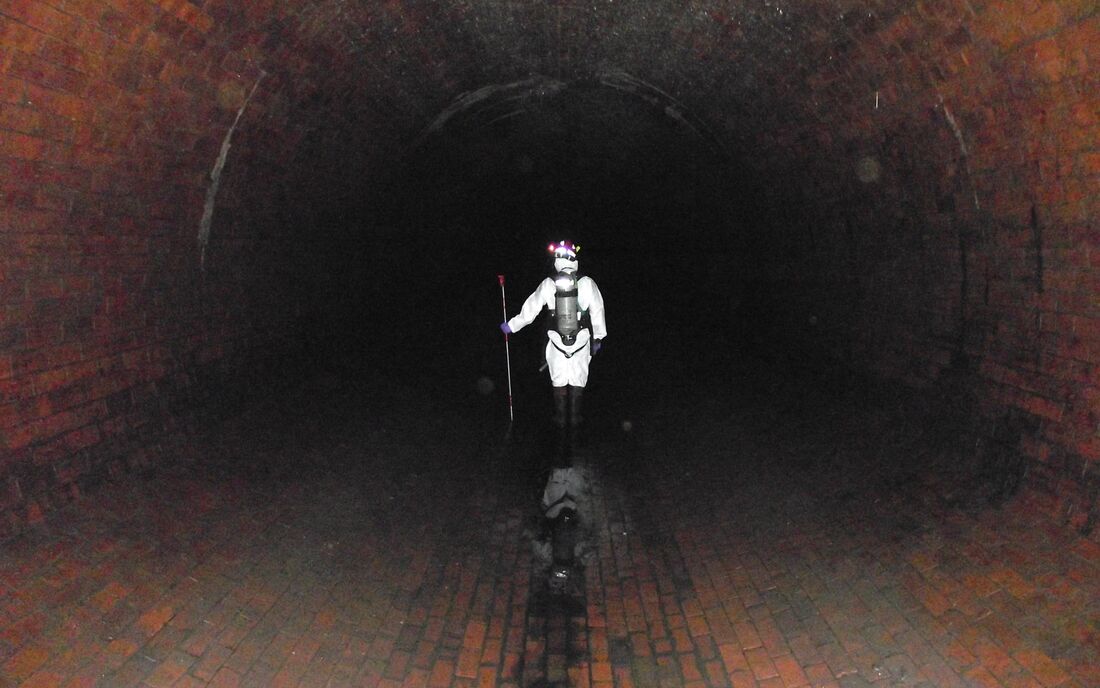 Range of Deliverables
Line & Level Sewer Surveys
Sewer Cleaning
Thames Water CP2 Confined Space Qualified Surveyors
OS19/21 Sewer Condition Inspection Surveys
Dedicated Project Mangers to liaise with Thames Water and Local Authorities
Chapter 8 Traffic Management (When Required)
Safety Team Attendance
2D and 3D Deliverables to Thames Water Standards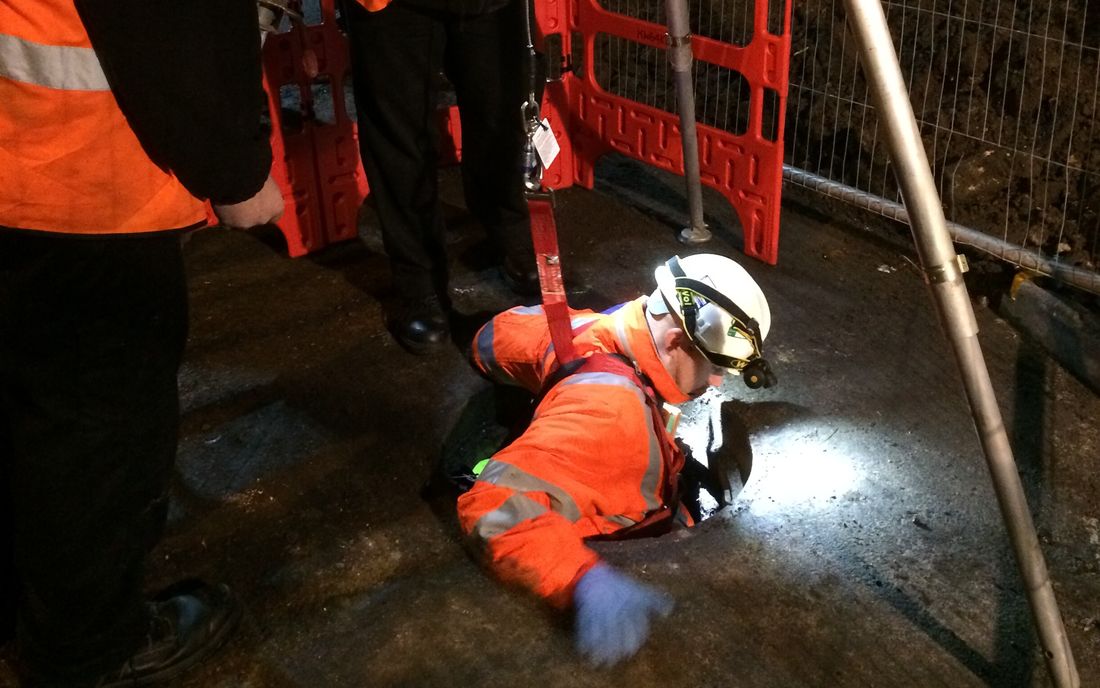 How Can We Help?
Let's discuss your requirements and see how our expertise in Line & Level Surveys can help on your next project.
Plowman Craven has more than 50 years' experience providing integrated measurement and consultancy services to the property and infrastructure markets.