Healthcare
---
Covering both public and private sectors, we provide a range of survey, measurement and consultancy services in the healthcare industry. Our specialist teams have worked on a large number of portfolios in this area, applying the latest technology to solve the many challenges being faced in hospitals, care homes and other medical facilities.
We have a critical understanding of the sensitive nature of this environment and prioritise the minimisation of disruption for both patients and operators alike during periods of renovation or construction. As such we enjoy a strong reputation as a surveyor of choice in this field.
The understand the main challenges of working on a Healthcare estate refurbishment or development project

Wellbeing of patients and staff
Timely programme management and delivery
Secure access to survey areas
Speed - turnaround on site
Working in sensitive and restricted areas
Assured environmental control
How Plowman Craven overcomes these challenges
Professional approach
Innovative technology
Operational efficiency
Defined workflows and processes
Experience
Clear and appropriate Health & Safety protocols
Highly trained and flexible resource
Empathy and understanding of patients' situation and environment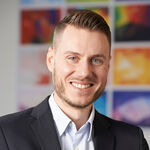 We've learnt a lot about working in the healthcare sector, and we understand the increasing importance of a digital strategy. Our BIM Centre of Excellence has been providing digital solutions to hospital trusts for some years now, often combining BIM management and consultancy with real world survey expertise.

Gianluca Foti - Account Manager
How Can We Help?
Let's discuss your requirements and see how our expertise can help on your next Healthcare project.
Why Plowman Craven?
We collaborate with stakeholders at all stages of the project lifecycle

Capability to deliver on all healthcare projects

Technology-led solutions to minimise disruption

Understanding & appreciation of unique challenges

Full range of measurement & consultancy services

Significant experience on high-profile, large-scale projects

Established and trusted reputation as industry leader
Addenbrookes Hospital
St Bartholomew's Hospital
Luton and Dunstable University Hospital
Guy's and St Thomas' NHS Foundation Trust
Epsom and St Helier University Hospitals
The Tavistock and Portman NHS FoundationTrust
Princess Mary Maternity Hospital
Royal Marsden Hospital NHS Foundation Trust
New Cross Hospital NHS Trust
How Can We Help?
Let's discuss your requirements and see how our expertise can help on your next project.
Plowman Craven has more than 50 years' experience providing integrated measurement and consultancy services to the property and infrastructure markets.