Government & Public Bodies
---
Plowman Craven delivers a range of measurement and consultancy solutions to Government and Public Bodies throughout various stages of planning, design and estate management.
From Ecological Appraisals and Movement Monitoring through to Measured Building Surveys and full 3D BIM Models, we have considerable experience in working across the sector. In addition to Plowman Craven holding Cyber Essentials Certification and being accredited to ISO/IEC 27001:2013, our surveyors have high levels of security clearance.
One notable project is our involvement in the ongoing Restoration and Renewal Programme at the Palace of Westminster. Our laser scan survey and resulting 3D Model continues to facilitate planning, design and construction work, as well as future management of the Palace.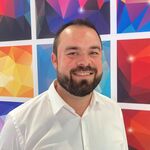 New technology and a first-class service are underpinned by our core values – Accuracy, Reliability, Integrity and, as the first company in our sector to attain the coveted ISO27001 accreditation, we fully appreciate the responsibility that comes with digital working practices.

Andy Molloy, Managing Director
How Can We Help?
Let's discuss your requirements and see how our expertise can help on your next Government & Public Bodies project.
Why Plowman Craven?
We collaborate with stakeholders at all stages of the project lifeycycle

Technology-led solutions to minimise distruption

Full range of measurement & consultancy services

Established and trusted reputation as industry leader

Capability to deliver on all Government & Public Body projects

Understanding & appreciation of unique challenges

Cyber Essentials Certification & ISO/IEC 27001 Accredited
Parliamentary Estate
NHS Property Services
Cambridge Ecological & Arboricultural Surveys
How Can We Help?
Let's discuss your requirements and see how our expertise can help on your next project.
Plowman Craven has more than 50 years' experience providing integrated measurement and consultancy services to the property and infrastructure markets.