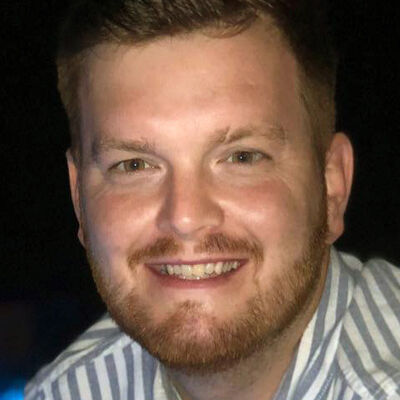 Meet Our People: Daniel Staines
Project Lead Surveyor
Dan became a surveyor in 2005 and worked for a smaller firm for eight years before moving to Plowman Craven in 2013 . Having joined as a Surveyor, Dan has been project Lead Surveyor since 2016 and works with Project Managers to ensure the smooth delivery of Plowman Craven's many projects.
Share this page
So, what exactly do you do then?

Alongside my project management team, I manage a small team of surveyors in the Property Development sector of Plowman Craven. I deal with the team members, estimates and any technical enquiries from clients.

What does a typical day look like?

Lots of questions from all areas of the business and making sure the teams projects are running smoothly. I still get out on site occasionally, too. We help clients with all sorts of development and refurbishment projects so it could be anything from a housing estate to a football stadium.

What do you like most about your job?

Every day is different with the right mix of enjoyment and hard work.

Name your favourite project and why

Clapham Park was amazing because of the sheer scale of it - a major residential development in London covering 34 hectares. All members of the team worked on this project at some point and it gave us our first glimpse of the UAV on one of our projects - in fact, by using drones the data capture took one week instead of 10.

Why did you choose this field of work?

You could almost say it runs in the family as my mum was a cartographer at Huntings where around 20 years previously Mr Plowman and Mr Craven worked before setting up Plowman Craven. Also, I'm a bit of a nerd when it comes to geography and mathematics.

What are the most important attributes for your role?

Knowledge, understanding and patience.

What's your proudest achievement?

Managing our team through the technically and physically very difficult task of surveying the roof of an iconic London football stadium during the 2018 heatwave. Lots of suncream and water needed!

Best thing about working for Plowman Craven?

Staff are extremely friendly, and you will struggle to find someone who is not willing to help you out in a time of need. The company is also a nationally-renowned market leader, and always ahead of the curve when it comes to integrating new technology.

What advice would you give to somebody wanting to do the same job?

Expect the unexpected! Every day is different and filled with the positive and negative... that's what makes it so interesting and challenging.

What are your passions outside work?

Golf and Football - with varying degrees of competence. A group of us play five-a-side every Monday after work, including several Directors. It's great fun but can get a bit feisty at times!

Favourite quote or saying?

If you fail to prepare then you should prepare to fail. Very true in our line of business!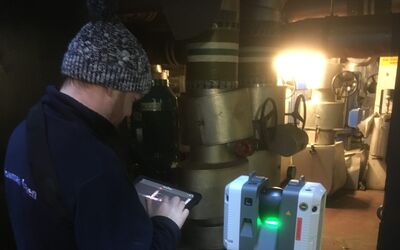 You could say that surveying runs in the family as my Mum was a cartographer. Strangely enough, she worked at the company where Mr Plowman and Mr Craven worked before setting up Plowman Craven.

Daniel Staines, Project Lead Surveyor - Plowman Craven
Notes. Contents of the article were correct at the time of publication.