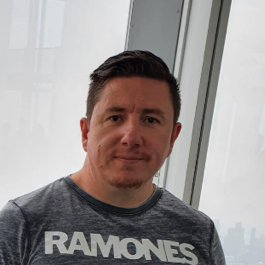 Meet Our People: Steve Waters
Client Delivery Manager - Property Development
Steve joined Plowman Craven in 2018 assisting with area referencing survey projects. He now works as a Client Delivery Manager focusing on the timely delivery of a wide range of surveys for some of our largest property development clients.
Share this page
So Steve, what exactly to do you do at Plowman Craven?

I facilitate surveys from point of instruction through to completion, undertaking multiple projects and arranging for the specific survey teams to get on site. I oversee everything on a daily basis ensuring diaries are being managed efficiently. I'm the main port of call for the client so a clear understanding and project knowledge is paramount. I also undertake a number of site visits to ensure the complexities of a project are fully understood; its important for the client to feel reassured and that we are fully on board with them.

What does a typical day look like?

Typically, a lot of meetings, either face-to-face in the office or over a video link. Information capture is paramount and feeding this back to the right channels clearly and concisely is a large part of my day, so being fully prepared and engaged definitely assists.

What are the most important attributes for your role?

For me, being humble and professional. These go a very long way in my goals. Knowledge is key and understanding how best to harness this helps to put me in good stead; not only with the clients but also with my fellow colleagues.

What do you love about your job?

At Plowman Craven I feel that it is a family and, no matter when or who you ask, someone is always dependable with a can-do attitude. From the very first day I joined until today, there has been a great support network. We are entrusted to achieve our goals and make our own decisions, and there is a level of respect across the board.

Any favourite projects so far?

To get some hands-on experience, I assisted one of our surveyors on a project at a London-based market that was made up of a network of old stable blocks and tunnels. It was an out-of-hours activity and I got to see the hustle and bustle of a prominent part of the city close down for the evening. It then, however, started to come alive for me, as our surveyor walked me through his process and best practice of how to capture the intricacies of each market stall/tunnel. He also gave me confidence to use the survey equipment myself and I watched the project literally develop in front of my eyes.

This, for me, was the perfect knowledge and learning experience. It was incredibly valuable and I felt that this one project alone gave me a better understanding of the cycle of workflows and challenges our surveyors face on a daily basis.

What makes you proud?

Being able to adapt to the challenges that have been put in front of me. I'd admit to not being the most academic member of the company but I have lots of common sense and always give everything 100%. I help my colleagues out as much as I can.

Best thing about working at Plowman Craven?

Definitely my peers. Even though we work on a hybrid approach now, we have great communication and talk every day. At a broader level, every employee in the business is deemed just as important as the next.

What are you like to work with?

I'm jovial and always try to be upbeat. I ask a stupid amount of questions but am passionate about being dependable and am always eager to help others. I love listening to music when working; this helps my productivity. Hopefully it doesn't disturb anyone - I like to think its decent music.

What advice would you give to somebody wanting to do the same job?

Go for it! You will always underestimate yourself and feel you don't deserve it. Plowman Craven is diverse and very open minded in aiding your succession.

Any sports and hobbies outside of work?

I would say the same cliché ones as everybody; football, rugby, ice-hockey, athletics and so on. However, if having a good old muck about, acting a clown with a few pints with your pals was a sport, then this would be it.

Favourite quote or saying?

"It is what it is!" or, if it's my turn to make the tea or coffee in the office, it's "Yep, give me 2 secs, just got to do this quickly!" much to my colleagues annoyance.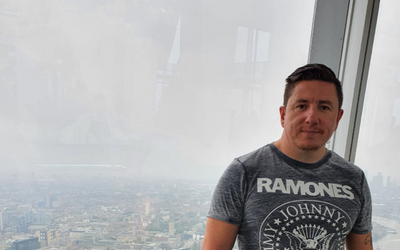 I oversee everything on a daily basis. I'm the main port of call for the client so a clear understanding and project knowledge is paramount.

Steve Waters, Client Delivery Manager - Property Development - Plowman Craven
Notes. Contents of the article were correct at the time of publication.