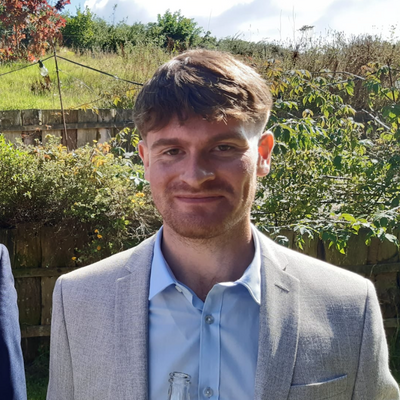 Meet Our People: Andy Norris
Lead Surveyor
Having joined Plowman Craven in 2016 as a Junior Surveyor, Andy is now one of our Lead Surveyors in the Property Management team.
Share this page
So, what exactly do you do?

I line manage the site team (Surveyors and Junior Surveyors) in the Property Management team. My role is a mixture of carrying out surveys onsite and processing the data, but also spending time mentoring the members of the site team and helping them to learn and develop their skills. There is an element of QA involved in my job as well as helping with logistics, planning and ensuring jobs are delivered on time.

What does a typical day look like?

No two days are the same. One day I could be at a site collecting data and going from job to job, I could be in the office working on QA or at a site meeting liaising with clients to make sure all their needs are met before we start to survey. I also work closely with the Client Delivery Managers to make sure we are using our resources efficiently. There is a really good balance of all aspects in my job and that's why I enjoy it.

What are the most important attributes for the role?

Being an effective communicator, being able to think quickly and solve problems, being adaptable, being passionate about helping people and always being willing to learn.

What do you love about your job?

I've worked at the company since I was 20. I have grown up there and I always feel valued and supported. There has always been a family feel around the company and everyone is always so approachable and willing to help. I love working as part of a team and working at Plowman Craven has allowed me to travel to some really cool places. I've also made some really great friends at the company.

Any favourite projects so far?

Southbank Tower was a standout project in my early days at the company with 360 views around London from the the penthouse. Working on a big number of the new builds in Bishopsgate has given me the chance to tell anyone who will listen to 'I measured that building' every time its either on television or if we walk past. A few ongoing projects in Guernsey and Jersey have allowed me the chance to have some interesting trips and explore some areas I would have otherwise not been to.

What's your proudest work achievement?

Apart from scoring the winning goal in the Plowman Craven 5-a-side football tournament (which I don't really talk about), it would have to be earning promotion for my current job role. It's a position I am really passionate about and look forward to furthering both mine and my teams development.

Best thing about working for Plowman Craven?

It's a fun place to work. People are always valued and it's a great place to learn and develop. You get so much independence and freedom at Plowman Craven and there is so much room to grow with so many opportunities.

What are you like to work with?

I always try to look at the positives. I would say I am quite fun to work with and always like to try and make people laugh as I think it makes the day go faster. I like to help people so I enjoy answering queries but also ask lots of questions myself as I am still eager to learn new things.

What advice would you give to somebody wanting to do the same job?

I would say communication is the biggest part of my job. You have to be able to communicate effectively whether it's with a client or a CDM/Line Manager. You need to be able to apply yourself and be prepared to take on challenging jobs and manage your time. It's all about prioritising effectively. You always need to be willing to learn and need to able to answer difficult questions and justify your decisions. Above all, you need to be willing to help others and be flexible in your approach to running a team.

What are you passionate about in your role?

I am passionate about helping people. I have always had great mentors in my time with the company which has given me the chance to learn from all of them and take that into my current role. I am passionate about going above and beyond to beat deadlines and delivering work at the standard we pride ourselves on. I am also passionate about seeing people develop personally as well as professionally and seeing them grow as people as a result of the new skills and responsibilities gained from work.

Any sports and hobbies outside of work?

Football had always been my main sport but over recent years golf has taken over my life and I am officially hooked. Can't live with it, can't live without it.

Favourite quote or saying?

You miss 100% of the shots you don't take; don't be scared to fail.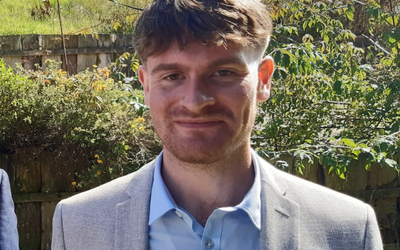 I am passionate about going above and beyond to beat deadlines and delivering work at the standard Plowman Craven prides itself on.

Andy Norris, Lead Surveyor - Plowman Craven
Notes. Contents of the article were correct at the time of publication.