Project Profile - 60 Moorgate
The development of art deco Halifax House and two adjacent buildings at Moorgate and London Wall will provide a large amount of high-quality new office and retail space in the City of London.
With a Northern Line Underground tunnel and Thames Water sewer in close proximity, and tenants on either side, Plowman Craven's PC Monitoring division was engaged to provide environmental and structural monitoring for the duration of the project - as well as a range of engineering services.
Scroll down to find out more...
What we did…
Plowman Craven's PC Monitoring division was appointed to provide a range of services including:
Environmental monitoring systems on party walls
3D monitoring & vibration monitoring of the Thames Sewer crown
3D monitoring of local buildings and retained facades.

As the scheme is utilising existing facades and technical boundary walls, engineering services have also been provided, including:

Setting out of gridlines
Confirming locations of party walls
Setting out features such as lift shafts and slab levels
Any potential structural movements induced by the development are being accurately recorded and reported for the duration of the project.
Site Engineering Services
Environmental Monitoring

Structural Monitoring
3D Track & Tunnel Monitoring
Client: Gardiner & Theobold
Related Services…
Related Projects…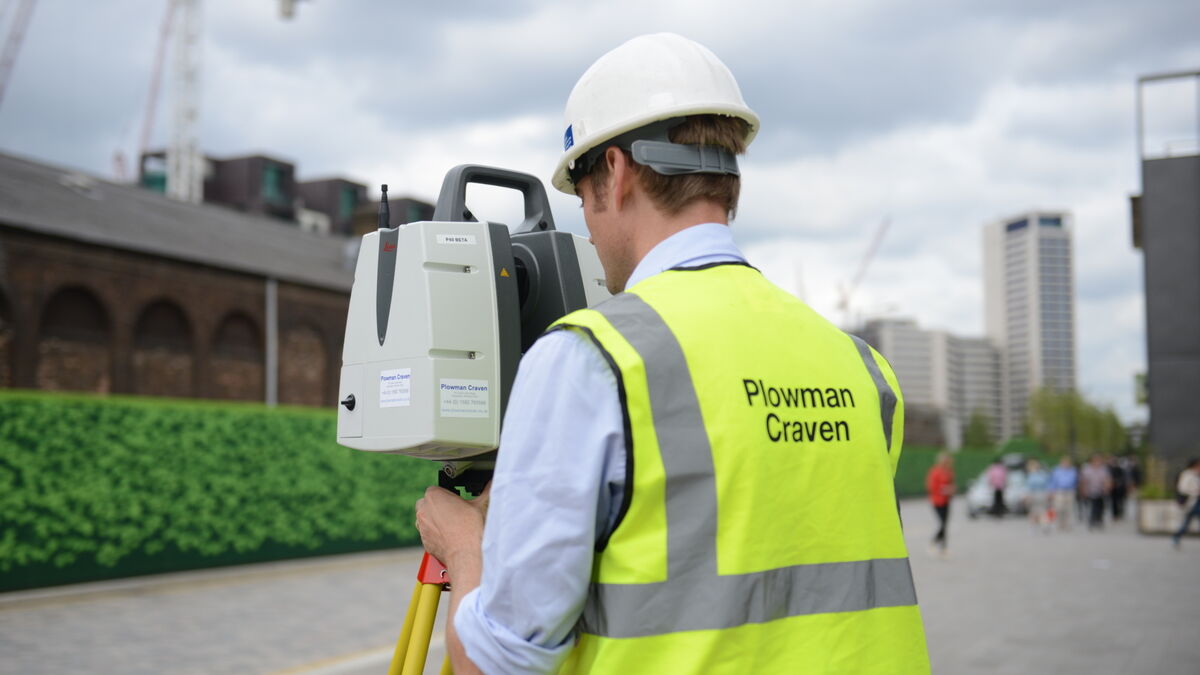 Let's discuss your requirements
Let's discuss your requirements and see how our expertise will deliver trusted results throughout the project lifecycle.
Plowman Craven has more than 50 years' experience, we provide integrated measurement and consultancy services.