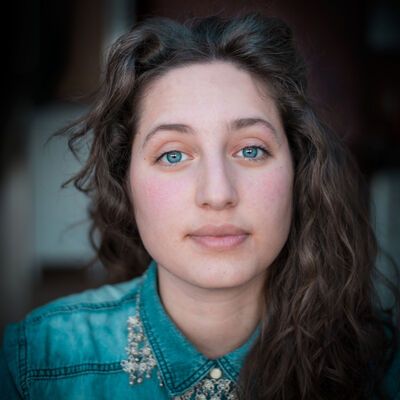 Meet Our People: Marianna Carcano
Senior Surveyor
Marianna joined Plowman Craven in 2016 as a Surveyor and within two years was promoted to Senior. She is a Chartered Surveyor in her native Italy and an affiliate member of CICES. She considers herself a 'yes' woman - never turning down a job or additional training - and is a finalist in the 2019 Women in Construction & Engineering Awards (Land Surveyor of Year category).
Share this page
So, what exactly do you do then?

I work for Plowman Craven's Property Development division - we perform measured building surveys for residential and commercial buildings, as well as topographical surveys. This is done using both traditional and modern survey methods (from manual sketching and taping to laser scanners). My role involves data collection, processing data and also providing etimates for client's enquiries.

What does a typical day look like for you?

It depends what I'm doing really... there are two 'typical' days.

Data Collection day: I'll collect equipment from the office around 6-6.30am and drive to site (usually London) to be on site at 8.30. Then it's data collection, data export and back to the office to return equipment.

Processing day: This is office-based and involves processing the data collected, completing enquiries assigned to me and helping my team-mates with any processing needed.

What do you like most about your job?

I enjoy the variety of the places I get to see: from a grim Grimsby to a cold night on the railway in Cardiff, from the hot summer of Rome to the cold winter of Tilbury, from the New Zealand Embassy's tower overlooking Trafalgar to a dark warehouse in Bermondsey colonised by foxes. It's always different!

How have you found it being female in a mostly male industry?

It can be annoying as often site contacts or clients will assume that the male in the team is the lead and then starting to talk to my very confused assistant! But I must admit it's improving and I'm seeing more and more women on construction sites carrying out jobs like welding, driving excavators or cranes. I'm also hearing less unwanted compliments.... long may all this continue!

What's the best thing about working for Plowman Craven?

There is a lot to learn... and a lot of doors that can open for me if I learn to use all the keys wisely.

Why did you choose surveying?

In Italy we have a different education system and kids have to choose at 13 years old what specialty they want to develop. My art teacher recommended surveying school as my technical drawings were good. I got lucky, as it turned out I have a thing for it!

What advice would you give to somebody wanting to do the same job?

Be proactive, passionate and good at juggling!

What's your proudest achievement?

I'm extremely content with my career so far. I studied surveying in Italy and I've managed to find a job in UK in the same field at one of the industry leaders. I then managed to prove myself and progress to being one of the youngest Senior Surveyors at Plowman Craven. It's all going well so far!

What are your passions outside work?

I do a lot of DIY at home, I paint sometimes and am trying to improve my gardening skills in order to consume some veggies from my garden.


Favourite quote or saying?

If you are not moving forward you are standing still.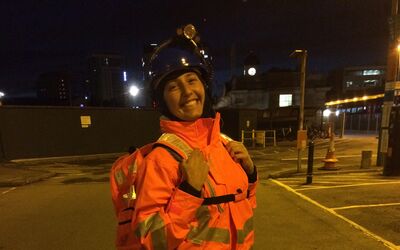 I love the sheer variety of where we work. From a cold night on the railway in Cardiff to a hot summer in Rome... no two days are ever the same!

Marianna Carcano, Senior Surveyor - Plowman Craven
Notes. Contents of the article were correct at the time of publication.