COVID-19 - We're open for business
Our 6-point COVID-19 Control Measures
During these unprecedented times, we'd like to reassure you that Plowman Craven is very much OPEN for business and operating a full service out of our London, Harpenden and Birmingham offices. We quickly took measures at Plowman Craven to minimise operational disruption and reduce the risk to our staff, clients, suppliers and the wider community while undertaking essential work.
For every project we undertake, we assess and implement our six-step COVID-19 precautions and follow all published guidelines for safe working.
Is it possible for this work to be completed following current COVID-19 safety precautions?
Does the site or premises have robust COVID-19 control processes in place and are site briefings to all personnel delivered and recorded? Did the briefing reiterate the refusal to work policy for cases where processes are not strictly being followed and where immediate rectification cannot be actioned? Are personnel instructed as to what they need to do if they are sick, or if they have been around someone else who is sick? Has consideration been given to vulnerable staff members or those with a vulnerable person in their home?
Does transport to site allow individuals to be separated a safe distance from others? Are vehicle controls, handles, steering wheel etc., being wiped down before and after individual use? Is additional fatigue risk of people driving by themselves considered? This is especially important for night shift operations.
Other than for critical safety tasks such as team lifting of covers and footing ladders etc., are we confident that social distancing and site hygiene practices are to the highest standard we expect for our employees and others to work safely?
Are hand washing, toilet facilities, sanitisers, disposable gloves, wipes for wiping down equipment between different individuals available to all staff working on the project? Will the client provide resources if individuals do not have them when they arrive at site?
Are there additional security concerns within the project environment and how are they being controlled?
Additionally, our project Risk Assessments have been updated to include COVID-19 specific elements and we have implemented rigorous controls in our office and stores locations to minimise the spread of infection.
Clearly these are exceptional times, but we are all doing our level best to maintain the service and professionalism you'd expect from Plowman Craven.
For further information on Health & Safety and our COVID-19 measures at Plowman Craven, please contact Nicholas Hanson-Prince, our Health & Safety Compliance Manager.
Thank you for your continued support.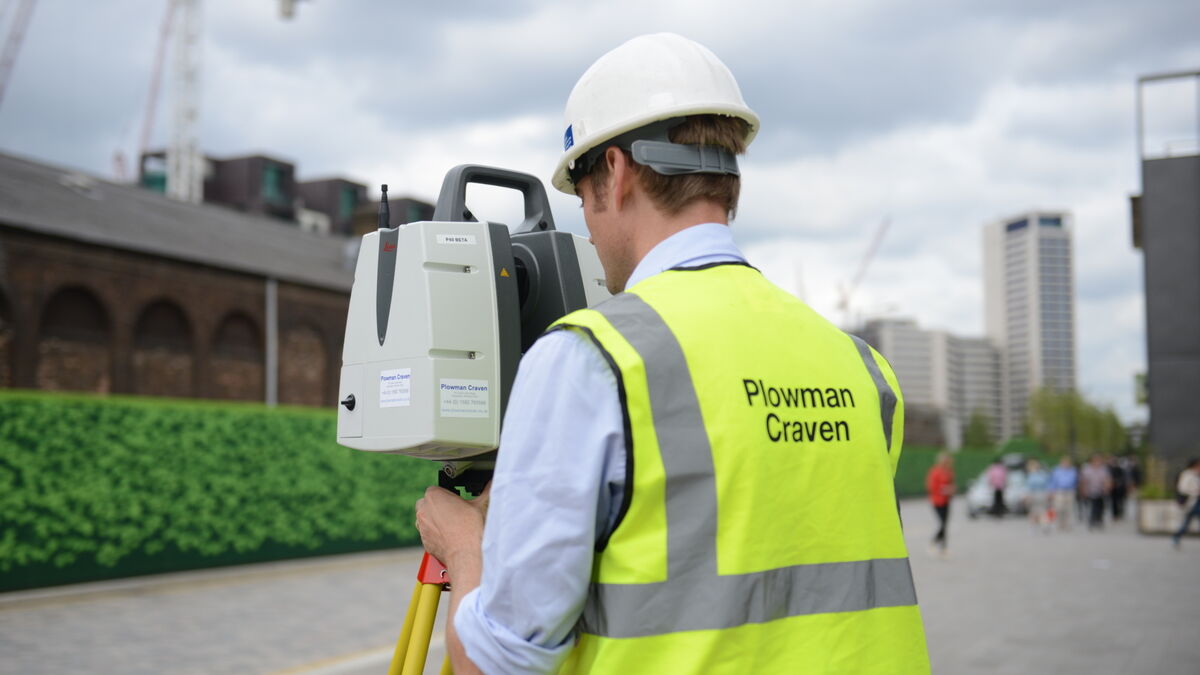 Let's discuss your requirements
Let's discuss your requirements and see how our expertise will deliver trusted results throughout the project lifecycle.
Plowman Craven has more than 50 years' experience, we provide integrated measurement and consultancy services.