Plowman Craven plays key role in VR drone project
Plowman Craven is proud to have collaborated with BAM Nuttall and Network Rail on an innovative virtual reality project that showcases to rail users the extensive works taking place to upgrade the Aberdeen to Inverness line in Scotland.
Using our industry-leading Vogel R3D drone survey system, fitted with a 4k, high-resolution 360-degree camera, our team overflew the railway line to capture incredibly detailed footage that was turned into an immersive video experience by M7 Virtual.
A bespoke six-metre cylindrical 'cinema' pod was then constructed at Aberdeen Station by Igloo Vision, enabling the public to enjoy a bird's-eye-view of the extensive work being undertaken on the route and better understand the full extent of the project.
Matthew Spence, Network Rail's Route Delivery Director for Scotland said: "It was fascinating to see this film as it highlights the railway enhancement in a new way, helping the public to understand the complex work that has taken place to build the second track from Aberdeen to Dyce. A big thanks goes to all who worked hard to complete this phase of the project and to the public for their patience and understanding throughout the construction."
Here's a short extract from inside the Igloo (filmed on mobile - definitely not 4K quality!)

The project displayed commendable collaborative working on an exacting timescale with an invaluable contribution by Plowman Craven.

Jack Mitchell, Digital Construction Package Manager for the Highlands Enhancement Programme​, BAM Nuttall
Malcolm Donald, Director at Plowman Craven, commented: "It was a considerable challenge to capture and deliver the footage in such a short timeframe but we're delighted to have been able to contribute to the success of the project and work closely with both BAM Nuttall and Network Rail. It's an extremely progressive initiative."
Plowman Craven has been involved on the wider Aberdeen-Inverness Improvement Project for some time, with the company's Vogel R3D system providing principal contractor BAM Nuttall with high-accuracy sub-5mm survey data and information-rich 3D models for the River Don viaduct, as well as mapping for the Aberdeen to Dyce construction phase.
Vogel R3D is Plowman Craven's industry-leading rail and infrastructure drone survey system that enables the comprehensive surveying and inspection of the complete rail environment, removing workers from the tracks and significantly reducing programme timeframes. Since its launch little over a year ago, Vogel R3D has safely completed more than 20 live projects, surveyed more than 1.5million m2 and flown a distance of more than 1,300km.

Here's another couple of videos, showing some of the behind-the-scenes activity from site as well as reaction from the unveiling of the cinema at Aberdeen Station.
You might also be interested in…
Got any questions…?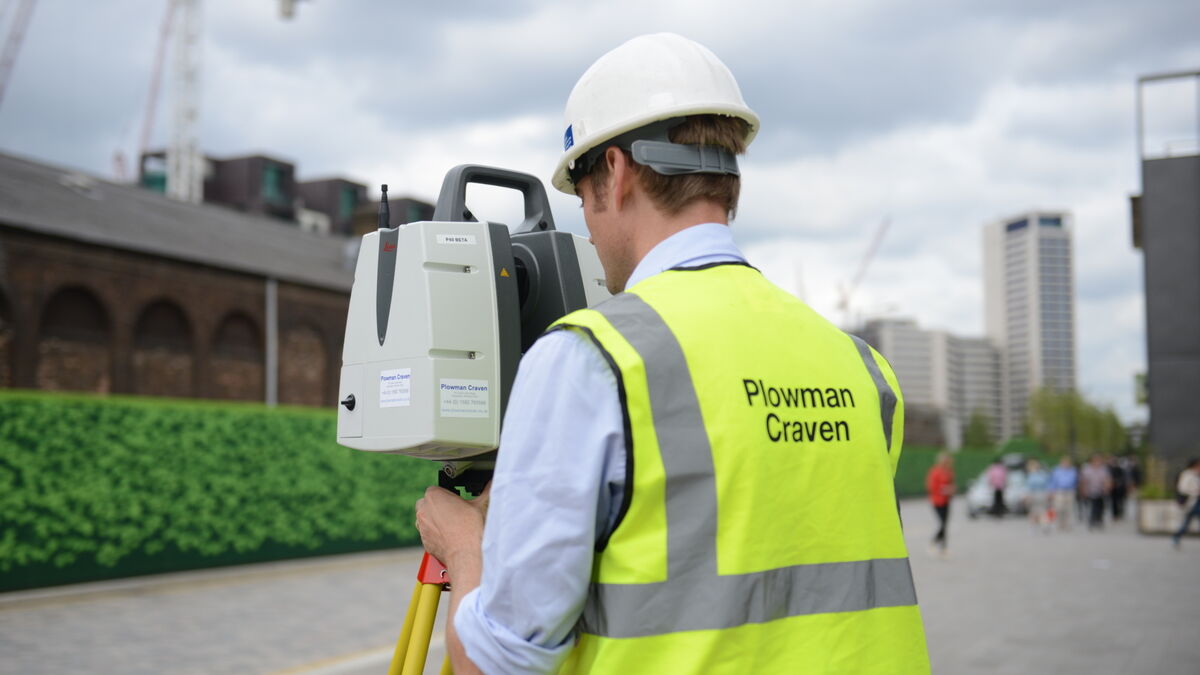 Let's discuss your requirements
Let's discuss your requirements and see how our expertise will deliver trusted results throughout the project lifecycle.
Plowman Craven has more than 50 years' experience, we provide integrated measurement and consultancy services.