UAV surveying – new video
The use of Unmanned Aerial Vehicles or drones has grown exponentially in recent years, with Plowman Craven pioneering the use of this exciting new technology to capture highly accurate geospatial data and high-resolution imagery from any location, no matter how challenging or inaccessible.
Why not take a look at our latest video to find out more about the range of aerial surveying and inspection services we can provide across the property, construction and infrastructure markets?
Using state-of-the-art aircraft and high-resolution cameras, our highly-trained pilots are fully certified by the Civil Aviation Authority to operate in even the most congested areas, providing clients with an instant site record in a fraction of the time taken by traditional survey methods.
Working with our Area Referencing, BIM and Rail divisions – the UAV data is seamlessly integrated into existing workflows throughout the project lifecycle, with services ranging from condition surveys, building elevations and topographical surveys to 3D Building Information Modelling, Health & Safety assessments and rail track measurement.
Recent projects have included everything from listed buildings and Central London offices to historic Universities and residential housing estates.
In addition to the enhanced deliverables provided, significant reductions can be made in terms of manpower requirement, risk of accident, programme timeframe and disruption to site occupants – which ultimately means cost savings for clients.
Let's discuss your project...
To find out more about how UAVs could help on your next project, please get in touch using your preferred method.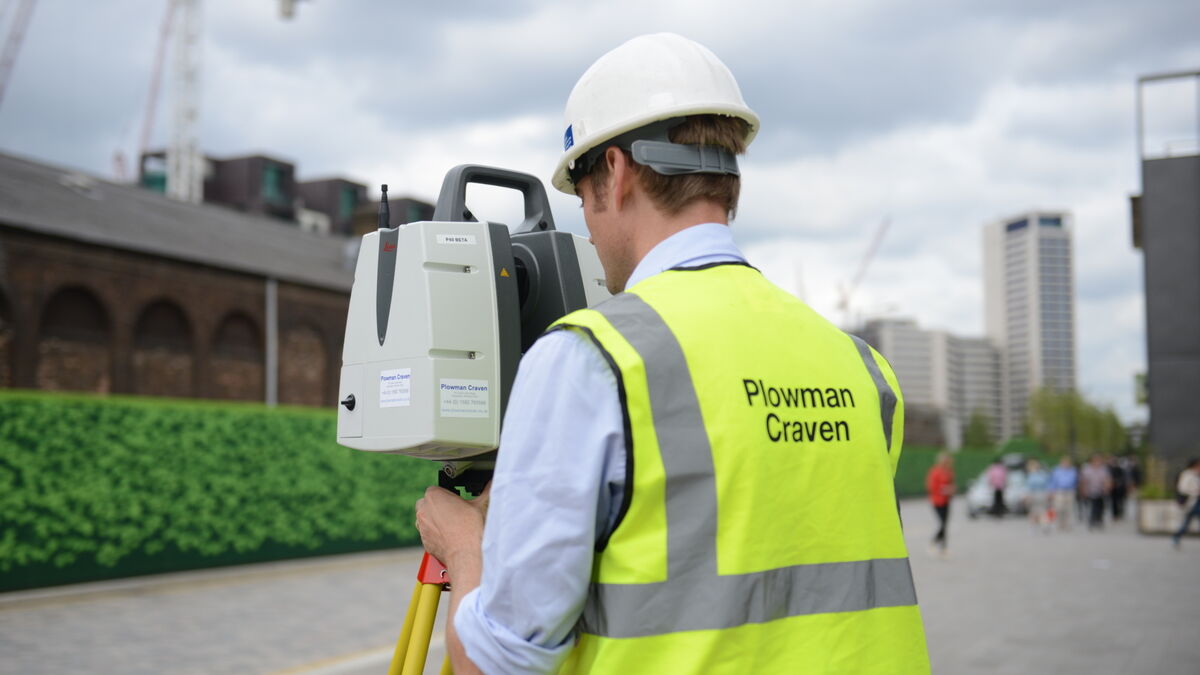 Let's discuss your requirements
Let's discuss your requirements and see how our expertise will deliver trusted results throughout the project lifecycle.
Plowman Craven has more than 50 years' experience, we provide integrated measurement and consultancy services.