Centre of Excellence
The redevelopment of BBC Television Centre was a project that required a range of survey services. Director Peter Folwell explains all...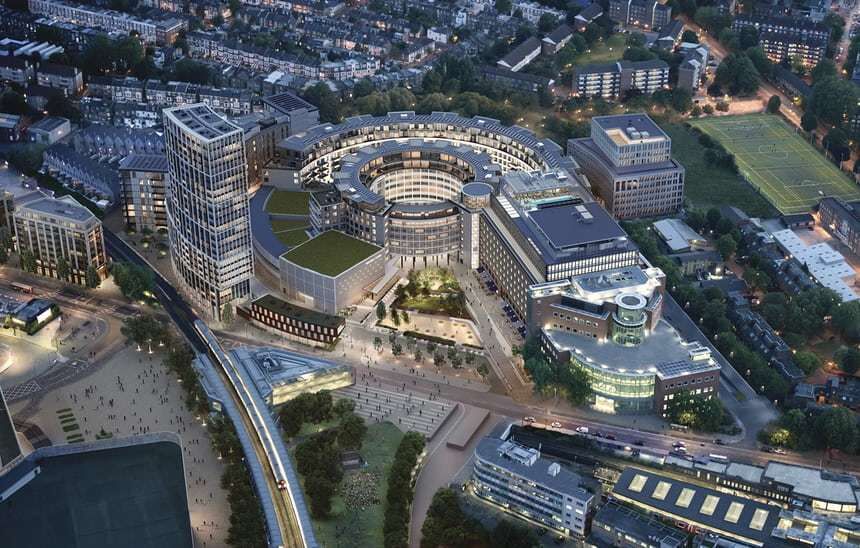 A Walk Down Memory Lane
Reading about the recent reopening of the iconic BBC Television Centre immediately ignited the nostalgic stirrings of a childhood spent watching iconic shows like Blue Peter, Swap Shop and (when I could bring myself to peek out from behind the sofa) Dr Who.
The familiar 'question mark' shaped building in White City has been extensively redeveloped and now houses apartments, shops, restaurants, a cinema, office space and even a number of working television studios.
It has also been a building where I have been lucky enough to have some involvement, pre-development, over the years. We were regularly commissioned to provide measured surveys and underground service mapping, with the Graham Dawbarn-designed building also lending itself to the early application of 3D laser scanning and the TruView deliverable – allowing all stakeholders to view the rich data sets.
15 Minutes of Fame
We even had our own 'starring' role on the ONE show a few years back when they commissioned a Christmas 'projection mapping' event on the main façade of the television centre. 
During the prime-time show one of our surveyors explained the laser-scanning technology required to capture every detail of the building.
Fast forward a few years and it's great to see how the developers, Stanhope, BBC, Mitsui Fudoscan and Aimco, have tried to maintain the original feel of the historic site and preserved some of the famous features in the design – particularly the Helios Statue, the staircase in the Grade II-listed Helios Building and the John Piper mural in the reception area.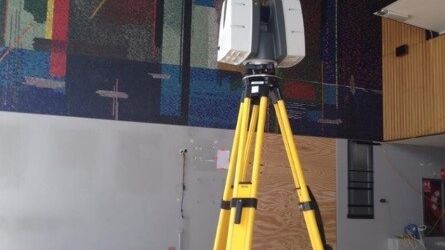 Preserving TV History
The delicate nature of the mural required our specialist digital photogrammetric team to work with Arup at the time to devise a high-precision monitoring method that could record, recognise and prevent any damage that might occur during the development process.
Our involvement in the development has continued to the present day with our PC Monitoring division continually monitoring structural movement during construction. Our specialist Area Referencing team, meanwhile, is currently measuring the completed apartments (950 planned) and other spaces to clarify built areas.
The opening up of the Television centre, its multi-faceted nature and the provision of space for the public moves the building and area into its next phase – all I can say is thanks for the memories!
* Peter Folwell is a Director at Plowman Craven and a leading expert in Area Measurement and IPMS. Some of his recent blogs are below.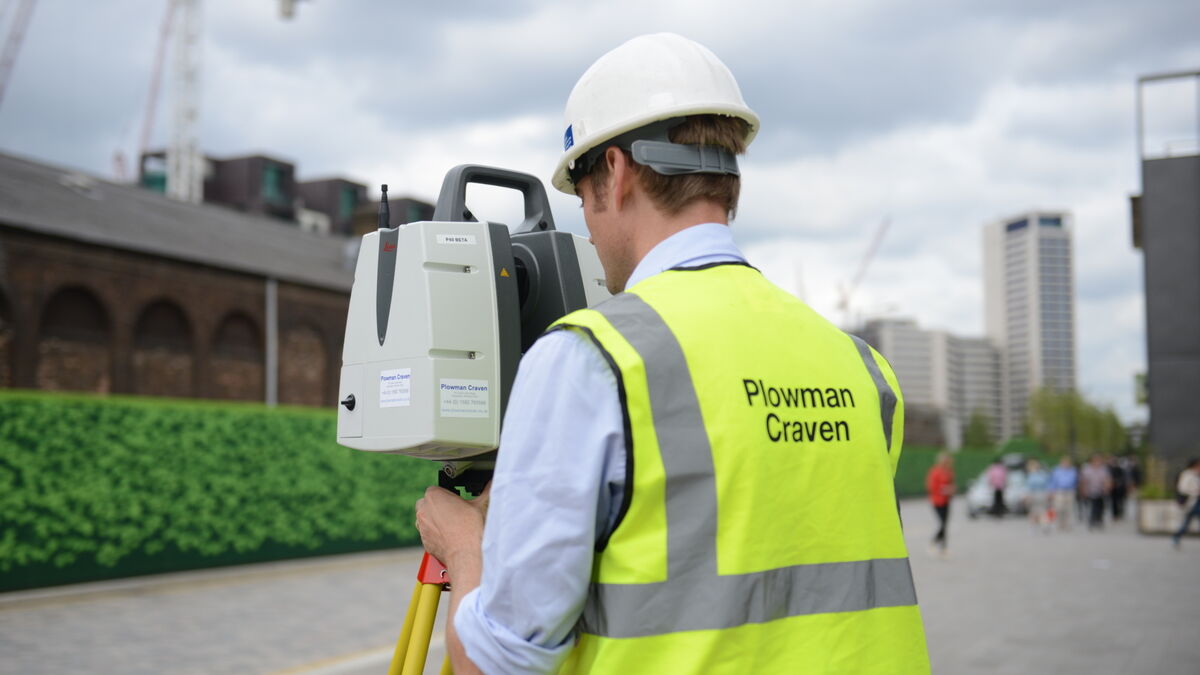 Let's discuss your requirements
Let's discuss your requirements and see how our expertise will deliver trusted results throughout the project lifecycle.
Plowman Craven has more than 50 years' experience, we provide integrated measurement and consultancy services.