Back to school for Plowman Craven specialists
A day at Sir George Monoux Six Form College in Chingford.

In December we returned to Sir George Monoux Sixth Form College in Chingford. Our intention was to "bring land surveying to life" to a group of year 12 students, and we certainly managed to achieve that.
The students are studying Design Engineer Construct which is a course all about the built environment and their coursework includes learning how and when to conduct topographical, geotechnical and ecological surveys. It was an interactive session which the students found very engaging.
Plowman Craven's Learning & Development Specialist, Marianna Carcano, gave a presentation on Topographical Surveys with specific attention to "which tool is best for the job". With practical demonstrations the students then had the chance to check out the Total Station and Laser Scanning equipment that Marianna took to the event.
The students experienced first-hand:
how long a 1.26min scan actually feels like when you need to be completely still; and
how long it actually takes to get the prism "in the bubble" when you are trying to take fast measurements across a yard full of moving public with the Total Station
Tony Selwyn, our head of Environmental Services, presented an overview on the need and importance of Environmental Planning and Monitoring at development and construction sites, focusing on the associated risks and unexpected costs that can occur due to lack of environmental due diligence taking place.
Sir George Monoux College is a specialist sixth form college for students who want to progress towards Higher Education and high skill employment. It has created a unique learning community, which enables our students to develop personal attributes and abilities alongside their academic or vocational qualifications. The students really enjoyed our interactive event and hands-on approach, and we look forward to assisting Sir George Monoux and other colleges again in 2022.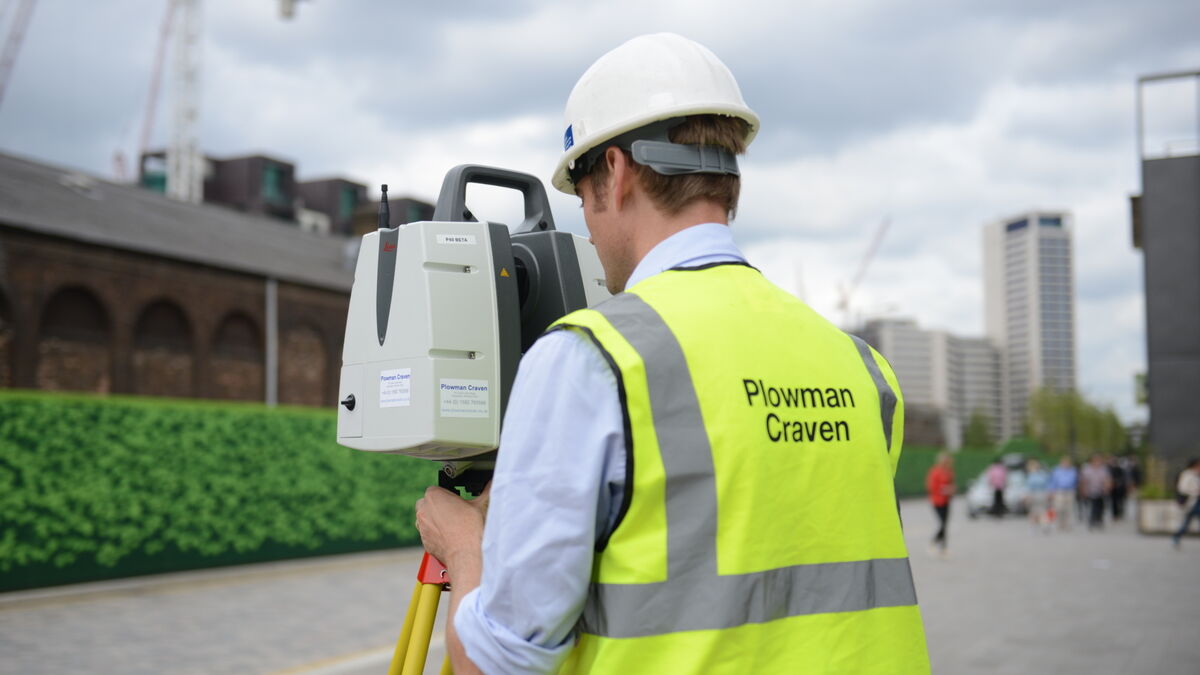 Let's discuss your requirements
Let's discuss your requirements and see how our expertise will deliver trusted results throughout the project lifecycle.
Plowman Craven has more than 50 years' experience, we provide integrated measurement and consultancy services.