Plowman Craven is able to fly drones with just 5m take-off clearance and an in-flight clearance of just 20m!

This means we can operate in the most congested urban areas, capturing high quality data required for our topographic surveys, 3D building models, property condition and inspection surveys. As a Network Rail UAV Services Framework operator, we can also safely fly over live railway, capturing accurate 3D data and visualisations of rail infrastructure and surrounding properties.
We've used drones on multiple projects over a number of years, remotely capturing data in challenging and inaccessible locations, delivering both programme and cost savings. We offer a range of UAV solutions to meet any property and infrastructure survey requirements.
Falcon 8+
Used for topographic surveys, 3D models, condition and inspection surveys in property development and highway design. Cost and programme benefits compared to traditional survey methods.
Vogel R3D
Ultra-high accuracy (+/-5mm) topographic rail surveys with little or no site access. Savings on cost and programme through avoiding rail track possessions and significant health & safety benefits.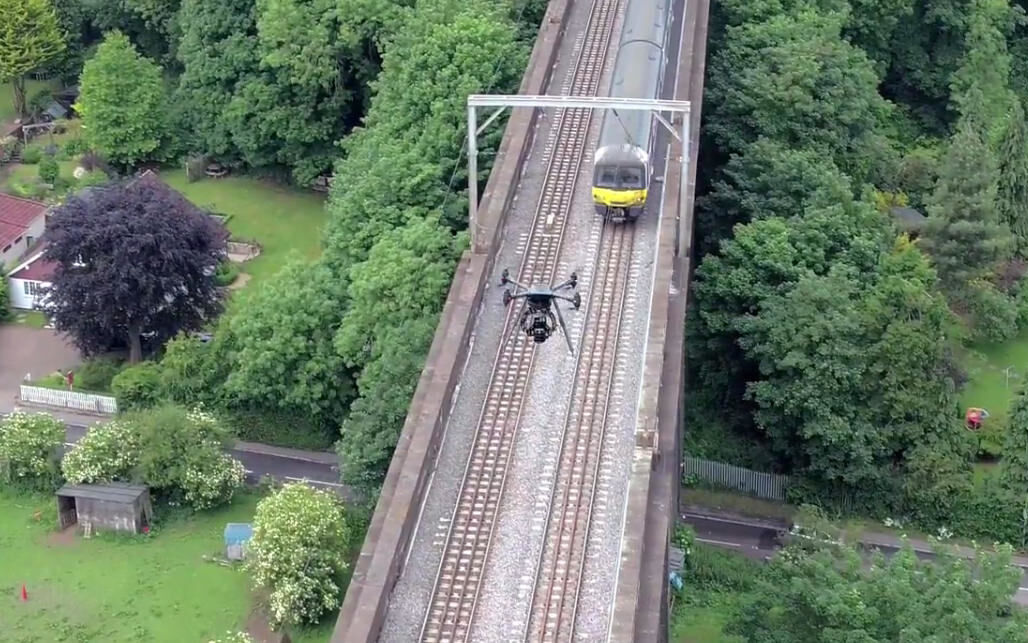 Fixed wing
Able to cover large areas very quickly with a long flight time. Ideal for large property developments and housing schemes or for long linear assets such as highways, pipelines or railways.
LiDAR
Able to penetrate through vegetation. Ideal for embankment surveys, topographic surveys and terrain models.
Thermal
Remote identification of defects not visible to the eye such as water ingress, heat loss, or thermal bridging.
Elios
We can even undertake UAV surveys in confined spaces. Safe, quick and rapidly deployable – perfect for tunnels, lift shafts, sewers…and more.
With a total of 1,300 flying hours behind us, our experienced pilots often operate in complex and challenging environments. We've completed more than 200 UAV projects including the surveying of a 62km stretch of a south London railway line and a 34-hectare residential site at Clapham Park.
You might also be interested in…
Got any questions…?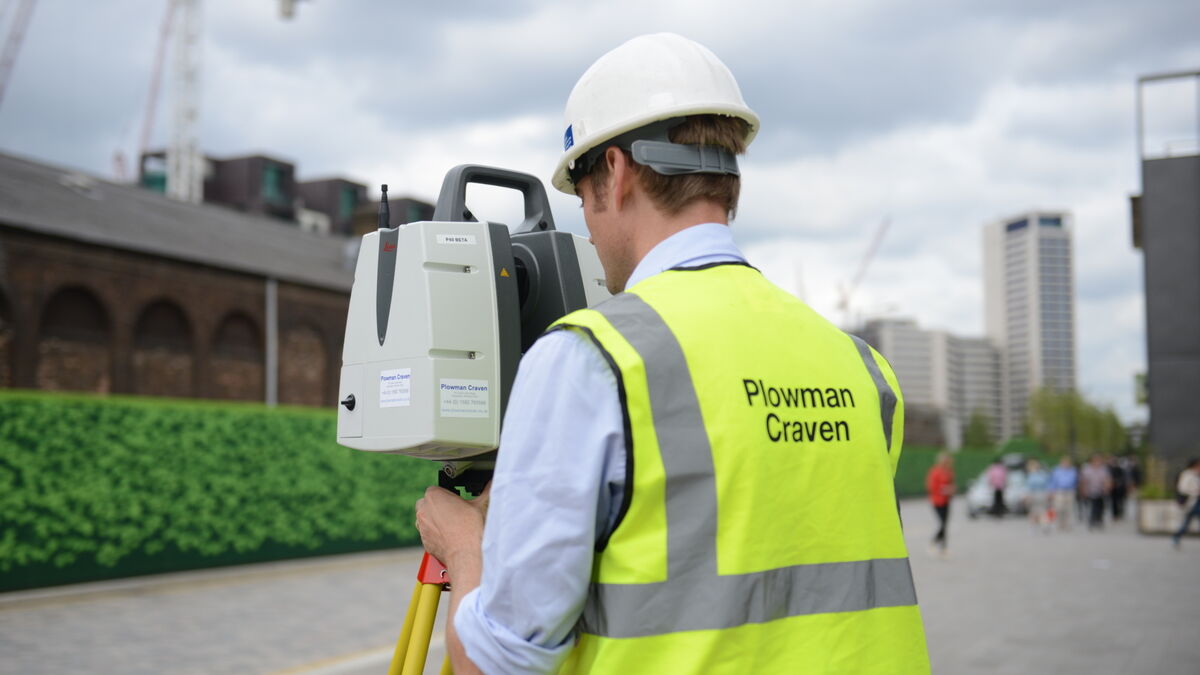 Let's discuss your requirements
Let's discuss your requirements and see how our expertise will deliver trusted results throughout the project lifecycle.
Plowman Craven has more than 50 years' experience, we provide integrated measurement and consultancy services.