In the Spirit of Local Community and Education
A helping hand for our local Nature Reserve
Batford Springs is a beautiful nature reserve on the doorstep of our office in Harpenden. Over the years, countless numbers of employees have strolled its pathways, admired the weir and relaxed and enjoyed the wildlife the reserve caters for. The Batford Springs Volunteers work non-stop to protect the habitat and preserve the environment for all the community to enjoy, so we thought we'd offer to lend them a hand.
They welcomed the Plowman Craven posse with open arms. Our group of enthusiasts (which included our directors) were kept busy pulling weeds, chopping fallen willow branches, scything and mulching nettles and removing old sapling guards along the hedges. It was a job well done, and a massive thank you to everyone who got involved. We're looking forward to helping out again.
"We really enjoyed getting involved. It was great to get out, have some fresh air and help the local reserve's volunteers who do a fantastic job. Many hands made light work and it was amazing how much we managed to get done between us in a relatively short period of time."

Flying in a Class of Your Own
We had fun meeting Design Engineer Construct! students at Sir George Monoux Sixth Form College in Chingford demonstrating how a UAV (Unmanned Aerial Vehicle, commonly known as a drone) could be used to capture survey data.
Design Engineer Construct!, created by education consultancy 'Class Of Your Own', integrates modern technologies and industry processes into a specialist secondary school STEM curriculum. When we were asked to get involved, our UAV team was more than happy to help, flying over the college using our Topcon Falcon 8+ drone and providing DEC students and teacher Rob Lloyd with some great insight into its operation (and the maths and science involved in its use!)
It was a bit stop and go for a while as the weather was not on our side, but as soon as we could (and once all the necessary checks were complete) we took to the skies. Our pilot, Sebastian Struth, gave the perfect demonstration and answered lots of questions from the enthusiastic audience. The students will now integrate our captured data into a model which is to be incorporated into the DEC training programme and used in DEC schools all over the world.
What a great way to inspire children and young people to a future in the construction sector.
Design Engineer Construct! is a fantastic initiative from Class Of Your Own and we were really excited to meet the teachers and students at the college. It was interesting to learn about the project they are working on and to know that our demonstration will not only contribute towards it, but could also inspire their choice of career in the future."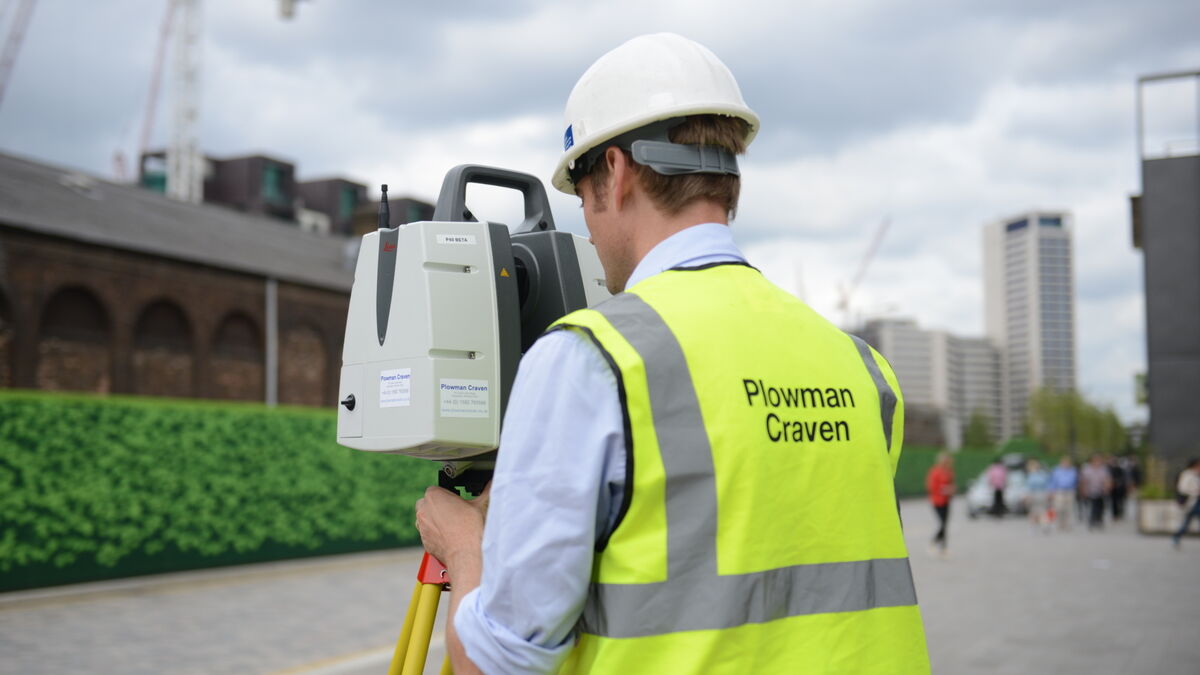 Let's discuss your requirements
Let's discuss your requirements and see how our expertise will deliver trusted results throughout the project lifecycle.
Plowman Craven has more than 50 years' experience, we provide integrated measurement and consultancy services.