Plowman Craven Surveyor Wins European Award
Plowman Craven is proud to announce that one of our surveyors - Marineli Dancheva - has been awarded a very prestigious prize by the Council of European Geodetic Surveyors (CLGE).
Marineli's Masters thesis (on the movement of Bulgaria as part of the Eurasian tectonic plate) won first place in the Geodesy/Topography category. The prize included an all-expenses-paid trip to the Intergeo trade fair in Stuttgart for a ceremony in front of many industry professionals, including Bernhard Richter, GNSS Business Director at Leica Geosystems, who presented the award.

The CLGE Student Competition is a pan-European event that rewards young people for their work in various surveying-related areas – the other categories were Galileo, EGNOS, Copernicus/GIS and Mapping/Cadaster.

"I'm extremely honoured to have been recognised as a winner and truly appreciate CLGE and its sponsors (Leica Geosystems in my category) for promoting Geodetic education and giving such a huge opportunity to young surveyors."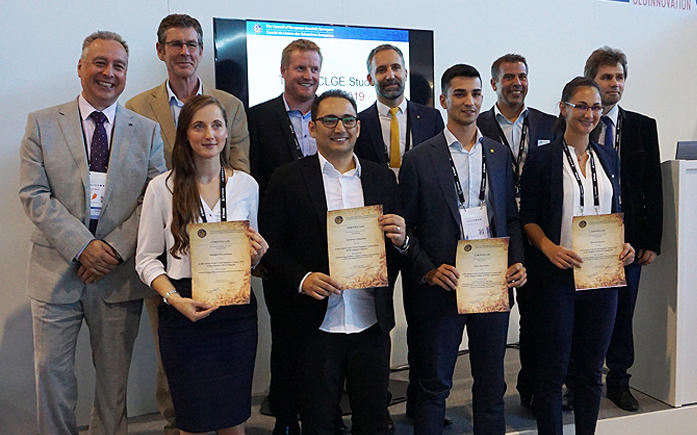 "Without wanting this to sound like an Oscars acceptance speech, I'm so grateful to my University - especially my thesis supervisor, Assoc. Prof. Yuri Tsanovski - to the Bulgarian CORS Network-GeoNET for the data, as well as to Dr. Eng. Georgi Mihaylov from the Bulgarian Military Geographic Service for guidance in processing the data," said Marineli. "Plus, of course, the support of my family and my company, Plowman Craven."
The award follows recent success for some of Plowman Craven's other female surveyors. Earlier in 2019, Marianna Carcano and Malgorzata Grabos were finalists in the Best Woman Land Surveyor category of the European Women in Construction & Engineering Awards, which recognise and celebrate the achievements of women working in construction, engineering and architecture.
Commenting on the awards Plowman Craven Director, David Norris, said: "We are so proud of Marineli, Marianna and Malgorzata's achievements and recognition. They are role models who will go on to inspire the next generation of female Geospatial Engineers."
You might also be interested in…
Got any questions…?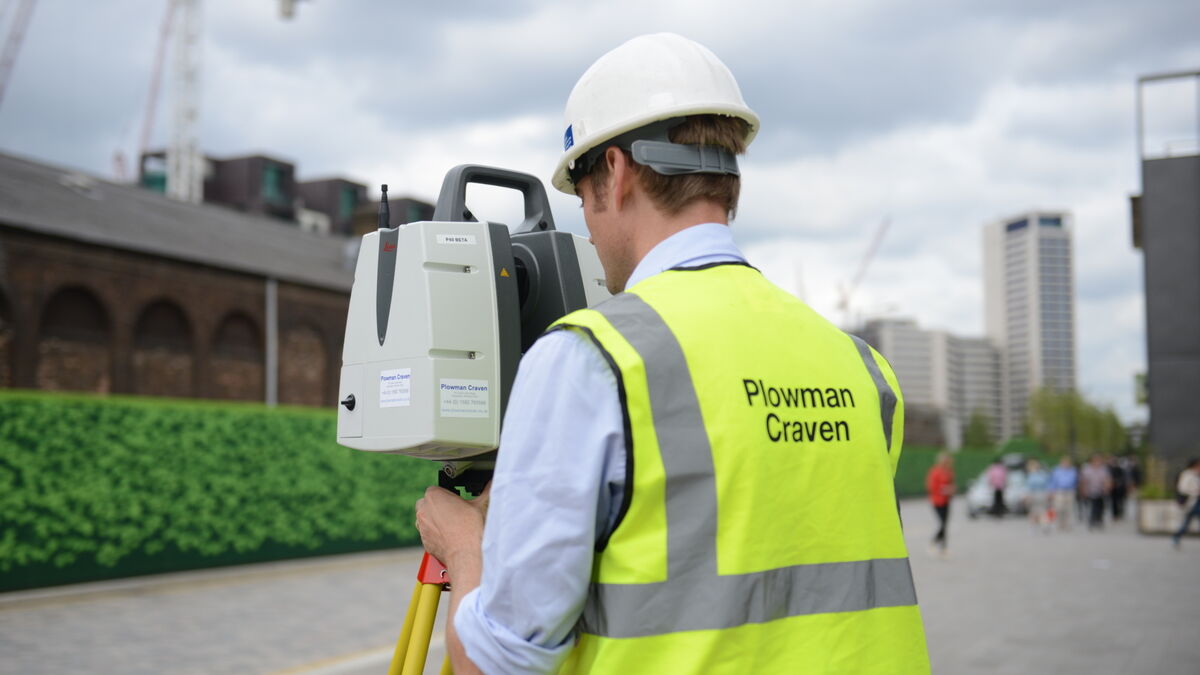 Let's discuss your requirements
Let's discuss your requirements and see how our expertise will deliver trusted results throughout the project lifecycle.
Plowman Craven has more than 50 years' experience, we provide integrated measurement and consultancy services.