Plowman Craven awarded 'Operational Safety Case' to operate in congested areas
Permission received to fly drone surveys at 30m
Plowman Craven, the UK's measurement and consultancy specialist, is delighted to announce it has received Operational Safety Case approval from the Civil Aviation Authority, authorising the improved use of UAVs (drones) in congested areas.
Having submitted a comprehensive, 280-page operating manual to the CAA, Plowman Craven's dedicated UAV (unmanned aerial vehicle) division is now permitted to overfly people and property at a height of just 30m – one of only a handful of UK firms able to do so.
Plowman Craven are now permitted to overfly people and property at a height of just 30m – one of only a handful of UK firms able to do so.
The Operational Safety Case is a significant award for the company. Operating at a height of 30m, Plowman Craven is now better able to fly safely and effectively in congested public areas such as Central London. Flying lower also enables us to capture higher quality data to an accuracy level that is comparable with traditional laser scanners.
With our minimum take-off distance having also been significantly reduced, we can launch more safely in built-up areas and offer clients comprehensive UAV surveys on the majority of projects.
The latest award improves on the initial Permission for Commercial Operation, which stipulates a 50m minimum distance from the public and property. We are now working with the CAA towards improving this safety case even further.
As an integrated part of Plowman Craven's Property and Infrastructure divisions, the UAV team can provide a range of aerial surveying and inspection services, including topographical surveys, building information modelling, roof inspections, condition surveys and health & safety assessments.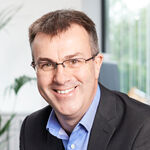 This is an important milestone that enables us to survey in Central London and other congested areas which were previously unthinkable. The award is also a responsibility that we take seriously, and we will continue to maintain the rigorous safeguarding processes that have contributed to our outstanding health and safety record in this area.

Dave Norris, Technical Director - Plowman Craven
Using state-of-the-art drone technology to reach inaccessible, hazardous or large-scale areas, we can safely collect comprehensive data in a fraction of the time, delivering clients multiple solutions such as 3D point-clouds, textured meshes, aerial mapping and high-resolution panoramic photography.
Recent projects undertaken by the UAV team include a 3D roof survey at the Royal Brompton Hospital, topographical surveys for the All England Lawn Tennis Club (Wimbledon) and a full condition survey of the Grade II-listed Poultry Market at Smithfields.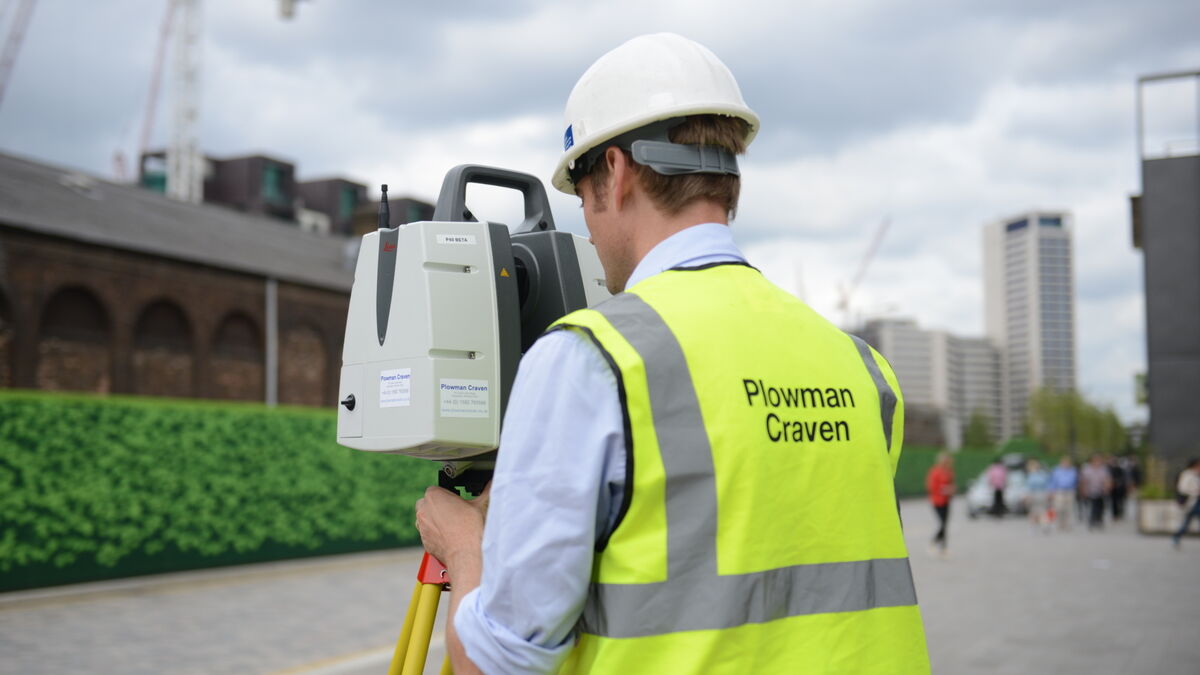 Let's discuss your requirements
Let's discuss your requirements and see how our expertise will deliver trusted results throughout the project lifecycle.
Plowman Craven has more than 50 years' experience, we provide integrated measurement and consultancy services.