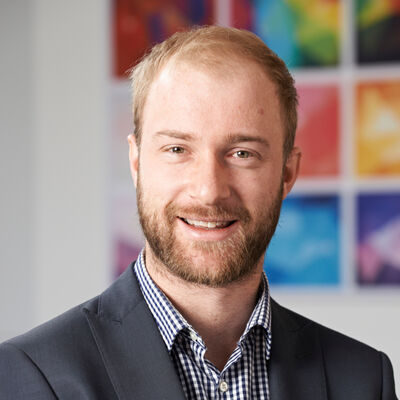 Meet Our People: James Gregory
Head of BIM
James graduated with an MEng in Civil Engineering and worked in the rail and property sectors before joining Plowman Craven in 2016. He now heads up the company's BIM operation and is known fondly as BIM Jim!
Share this page
So, what do you do?

Where to begin? I have responsibility for the technical sales of Scan to BIM and the whole Scan to BIM operation. I lead the CAD operation plus I manage the BIM Consultancy sales and operation, as well as taking part in a number of steering groups across the business for strategic decision making and initiatives. I'm also involved with a number of Universities, sitting on their industry panels and guest lecturing. I also regularly present at events or shows with focus on Design and Construction.

What does a typical day look like?

I have a team to support me, so it's lots of allocation of work, team motivation, bringing everyone together, leadership on projects and sales, things like that. I spend a lot time talking to people, helping to progress things in all those avenues. There are a lot of meetings too... either strategic with senior management, or with a project team, or my own BIM team, or middle managers who support me. Communication is a vital part of the role, particularly when it relates to client engagement.

What do you like most about working at Plowman Craven?

I suppose it's about energy behind change and the expectation of success. Right from the top, there is an expectation that change is required and that it's required fast. There's such a strong enthusiasm to innovate, to progress, to lead the industry… that is actually such a precious thing to have.

I really enjoy the freedom I have to influence and change within the business. The BIM Consultancy is a good example as I've been given authority to drive it forward. The other aspect that I love is seeing my team really excel – becoming more competent, more client-engaging and capable of dealing with everything from technical sales and delivery of projects to supply chain communication and collaboration with other areas of the business.

What are the most important attributes for the role?

I suppose the most important things are authentic leadership, clear management, communication, being a team player, being able to manage a significant number of tasks in parallel and being able to remain level headed. You need to be able to engage with clients, problem solve and think on the spot. The client relationship side is probably the most vital thing of all – without them we have no business!

What have been your favourite projects?

There have been many great projects, but I'm really excited by a couple of recent ones; Fulham Gasworks and the University of Liverpool. Fulham Gasworks is more on the survey side, U of L is more BIM Consultancy. Both are fascinating. At Fulham we undertook Scan to BIM of this huge site and they have since asked us to build a model of the internals of a gasholder, without any scan data, just from record drawings. It has the whole Scan to Bim thing but when we integrate the need to build models from photos it's gets the engineering juices flowing.

University of Liverpool is a project where the client didn't have any concept of the value of BIM. We went to speak to them, they bought into the road map we suggested to them and are keen to instruct lots of other work from it, such as information management, training, Scan to BIM and other survey services. It's fantastic to see that journey from not really being aware of BIM to now feeling like it's making a significant difference.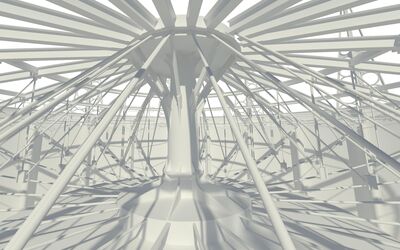 Why did you choose this field?

I really enjoy it! I'm into optimising processes and leading innovation so this job provides me with the opportunity to grow in both of those fields, as well as developing the leadership and management skills I'll need to progress my career. I'm still hands on to an extent but I'm no longer a Revit modeller (the programme used to create 3D BIM models), nor a project runner. That said, if a project is not quite going to plan or needs some more senior involvement I may get involved and start steering to get it back on track or go in direction needed.

What's your proudest achievement?

I'm really proud that we have gained the ISO19650 Kite Mark and are now seeing the BIM Consultancy grow into something that is going to have a significant and positive impact on the business. I'm also very proud of our work at the Palace of Westminster. It has been a truly unique challenge given the scale, complexity and innovation required. Leading the team to build a complete digital model of the Parliamentary Estate - arguably the world's largest Scan to BIM project - was very tough but we delivered it (in 2017) and that was certainly a satisfying experience.

We are now much closer to them on the BIM side and are getting closer to the strategic decisions that they are making, and that's a great thing... particularly around the ventilation voids project, which is our current project. This is anything but standard Scan to BIM, as it's required us to interpret historic reports, records and drawings, and also engage with academia to build and deliver something that is reflective of what is actually on site. To build a digital model on something that is not survey data is such an interesting challenge but it's going well and the client is satisfied.




What advice would you give to somebody wanting to do your job?

I'd emphasise the importance of staying level-headed and being able to communicate. I'd also encourage people to adopt a 'do it now' approach as it keeps things off your shoulders and stops things building up to a point where it becomes unmanageable.

In my role you need design, construction, BIM experience and an ability to manage lots of tasks, so I'd recommend a construction or design-based degree… whether that's architecture or some kind of engineering. This is good as it focuses on problem solving and that characteristic is valuable in the kind of work that we do. Also getting some practice in leadership and management is important.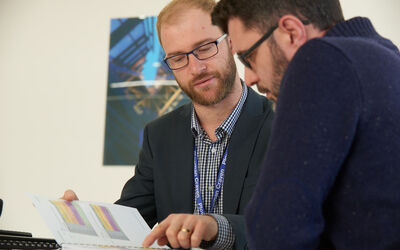 What are your passions outside work?

Surfing, snowboarding, diving… basically any adrenaline-based or extreme sports. Maybe this reflects the "do it now" approach I advocate... I clearly like jumping into things! I'm also a Christian and enjoy going to Church and engaging with Church community… plus a bit of gardening and DIY, just to calm it down.

Do you have a favourite quote?

Don't put off until tomorrow what you can do today. Also known as JFDI!

Leading the team to build a complete digital model of the Parliamentary Estate - arguably the world's largest Scan to BIM project - was very tough but we delivered it and that was certainly a satisfying experience.

James Gregory, Head of BIM - Plowman Craven
Notes. Contents of the article were correct at the time of publication.