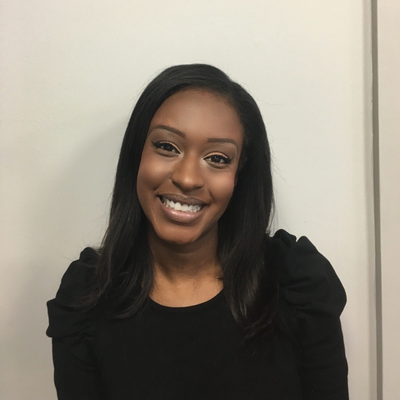 Meet Our People: Ciara Williams
Junior Surveyor
Ciara joined Plowman Craven in 2018 as a Junior Surveyor and works in our Property Development division.
Share this page
So, what exactly do you do then?

I am a Junior Surveyor at Plowman Craven. I started working for the company in 2018 and I work in the Property Development division.

What does a typical day look like?

That's so difficult to put into words because every day is so different from each other. Typically a job would involve collecting equipment, getting it to site (however heavy it may be)! We then discuss and implement a plan of action for how site works will go. We then get our hands dirty, pretty much getting stuck into collecting data for topographical surveys, measured building surveys or BIM models. My favourite jobs are topographical surveys, I can't say why but they are always most fun and take a lot of thinking!

What do you like most about your job?

If it's not going to exclusive sites, it's definitely the fact I have a great opportunity to learn a new skill and then telling my mum what I've learned (even though she doesn't listen). It's so much fun to re-cap on my activities in the day and reflect upon them.

I also love it when site works are complete, and we pull together everything we've done. Seeing a plan at the beginning of a project become complete and looking back saying to myself, "I did that".

It's also great when I'm in a taxi ferrying around project equipment. I get a free tour guide from the taxi driver about all the iconic sites in London. Despite being a Londoner myself there's so much I don't know about the city I live in!

Favourite project so far?

There are so many to choose from. Boston Manor Park was lovely because it was during the heatwave and my first summer with Plowman Craven but if I had to pick one, I'd say it has to be Olympia. It was one of my first projects where I got to work independently and really develop my skills as a surveyor. It's such an iconic site and a place where remember going to with my mum for the Ideal Home Exhibition when I was young. Now I can say, "I surveyed that!".

What's your proudest achievement?

Being able to study as an apprentice at East London University. I will be the first member of my family not only to attend university but also obtain a degree. My family are so proud of me and so am I. Before I started at Plowman Craven I was determined to find an employer that would support me with my education so I'm so grateful and happy that I have found just that.

Why did you choose this field of work?

I worked previously as an estate agent, but I knew I had the potential to do more. I was looking for another career within the property industry and discovered the role as a surveyor. After further investigation, it sounded like so much fun and I became determined to find a job in the field - and here I am!

What are the most important attributes for your role?

My colleagues often say I am forward thinking, ambitious and determined. I'm a strong believer of having fun so they say that I always make the job fun.

Best thing about working for Plowman Craven?

The people. I am in debt with the amount of people who have helped me in my career. I don't know how I could ever repay them because the knowledge they've shared with me is priceless. I am so grateful for the time and dedication my colleagues have given me. I think this just goes to show the type of people that work here.

What are you like to work with?

I hate describing myself but if I had to, I would say I'm a bit of a joker and love taking pictures (for LinkedIn of course)! On a serious note, I love to get involved in the most difficult tasks and I'm not afraid to be in situations that are unknown to me. I like a challenge and getting the job completed to the best of my ability is very important to me.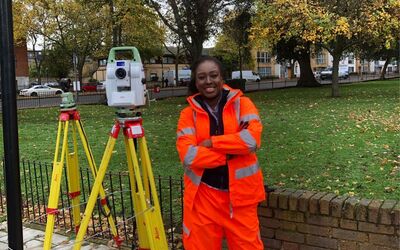 What advice would you give to somebody wanting to do the same job?

DO NOT GIVE UP! Especially if you're the same as me with no previous experience in the sector. Sure, you're going to get a lot of "no's" but take it as a positive and use your experience for the next opportunity that comes your way. There will be a "yes" out there somewhere, you just have to work hard to find it. Keep calm and carry on.

What are you passionate about?

My dog Tinga Tinga. He is basically my life and I strive in life to make sure I can give him everything he needs. My faith is equally important….and everything pink!

Favourite quote or saying?

When making a big statement I love #Justsaying to end a conversation, but one of my favourite inspirational speakers is Oprah Winfrey. She once said, "Think like a queen. A queen is not afraid to fail. Failure is another steppingstone to greatness."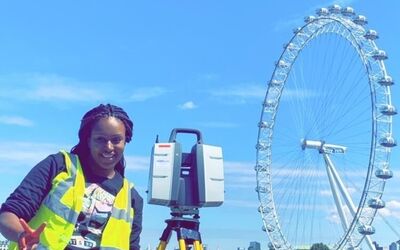 I love it when site works are complete, and we pull together everything we've done. Seeing a plan at the beginning of a project become complete and looking back saying to myself, "I did that".

Ciara Williams, Junior Surveyor - Plowman Craven
Notes. Contents of the article were correct at the time of publication.