Meet Our People: Bonnie Pearce
Project Engineer (PC Monitoring)
About Bonnie...
After gaining a BSc in Geography & an MSc in Surveying & Environmental Management, Bonnie joined Plowman Craven in 2015. She began as a Junior Surveyor, progressed to Surveyor and is now a Project Engineer for our PC Monitoring division.
Share this page
So, what exactly do you do then?

I work for the PC Monitoring arm of Plowman Craven, advising clients on structural and enviromental monitoring solutions for their projects. My role involves assisting the project managers with daily report writing, as well as planning and scheduling projects. I also process and review data, and brief the survey team on requirements.

What does a typical day look like?

After arriving in the office I will speak to the surveyors before they head out on site. Much of the time is then spent reviewing raw and processed data from completed surveys and compiling detailed reports for the client's information.

What do you like most about your job?

I really enjoy using my surveying and processing knowledge daily, whilst also being able to work on the project-management side of things. The combination of the two means that no day is ever the same!

Do you have a favourite project?

I have enjoyed working on a very prestigious (and top-secret!) project at King's Cross as it incorporated both manual and automated monitoring. It also included aspects of automated monitoring that I was not familiar with before such as strain gauges and in place inclinometers. This has taught me transferable skills that I will be able to apply and be more familiar with on other projects.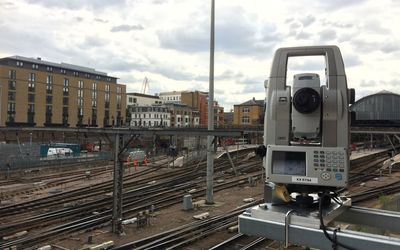 What's your proudest achievement?

I am proud that I completed my Masters degree and the pathway that it provided into the surveying industry. Also, as just reminded by one of my colleagues, I have somehow managed to not have a sick day throughout my career at Plowman Craven so far!

Why did you choose this field of work?

I really enjoyed geography at school and went on to study it at University where we brushed on GPS and mapping techniques. This led me to stay on at Uni and complete a Masters degree in Surveying and Land Environmental Management. I enjoy the combination of working in an outside environment and being in the office.

What are the most important attributes for your role?

I think time management and the prioritisation of work is essential to meeting reporting targets - I also try hard to maintain a professional but friendly attitude in the office.

Best thing about working for Plowman Craven?

Working in a company with senior people that have a lot of experience across different fields that I can learn and develop from.

What advice would you give to somebody wanting to do the same job?

Ensure you enjoy the work and have a great attention to detail. Its also quite important to have an interest in numerical data and Excel.

What are your passions outside work?

I am currently learning to ride down mountain biking trails although I seem to just be experiencing a lot of cuts to my legs! I enjoy visiting my friends and family and occasionally go fishing with them in the summer.


Favourite quote or saying?

I like the saying 'It's not about the winning it's all about the taking part that counts' – although this seems to annoy a lot of people!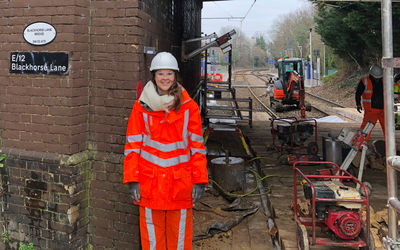 I really enjoy using my survey and processing knowledge on a daily basis. The combination of working in an outside environment and in the office means that no two days are ever the same.

Bonnie Pearce, Project Engineer (PC Monitoring) - Plowman Craven
Notes. Contents of the article were correct at the time of publication.
Update: Bonnie left Plowman Craven in July 2019