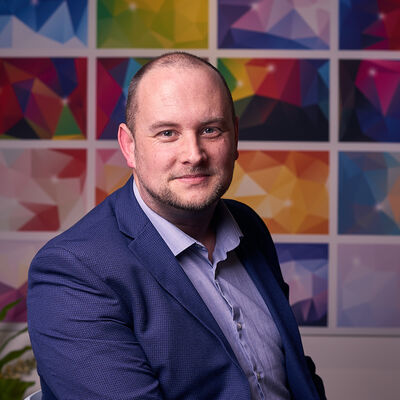 Meet Our People: Andy Gundry
Operations Manager (Utilities)
Andy has worked in the Utility industry for almost 15 years, having begun his career as a Mechanical & Electrical Engineering Quantity Surveyor. He is now responsible for Plowman Craven's Utilities department.
Share this page
So what do you do?

I'm Operations Manager for the Utility Survey department and much of what I do is trying to find ways to improve the way we do things. So that means bringing outputs up to date, incorporating PAS128 into the majority of our surveys, improving the workflows on site, developing new line types or new report templates, improving Health & Safety of our teams on site, working with marketing and Business Development, bringing new suppliers on board, helping contribute to investment in new, innovative equipment… basically anything to do with Utilities.

Asset providers like Thames Water are looking to remove the need for man-entry (sending people into sewers) altogether, so traditional traversing or laser scanning of sewers or culverts is soon going to be extinct. That means it's vital for us to embrace innovation while still maintaining accuracy.


What does a typical day or week look like?

I spend a lot of time liaising with other departments to improve work flow, communications between teams and the quality of our deliverables. That could entail helping to incorporate PAS128 into BIM models or educating other departments in relation to what utilities do so there's a better understanding of what is expected and required of a utilities survey.

I also attend site once or twice a month to get a feel for how the surveys are carried out, whether the processes are being followed by the teams and whether the methodologies are being done properly. I also want to be sure that all safety precautions are being taken, from steel toecaps and high-vis to gas testers, signing lighting and guarding.


What is it about the job that you enjoy?

I do have a passion for the industry, but for me it's all about trying to save lives. That probably sounds strange but if we get something wrong and somebody hits a power cable the results can be life-changing, if not worse. So, the designer or the BIM modeller or the M&E person who all might use the Utility survey are not the No.1 priority. My No.1 priority is the person stood on the ground with a PDF print out and a pick axe in their hand. I don't want anybody to get hurt from one of our drawings so that is my motivation and it drives me to ensure that what goes out the door is correct and accurate.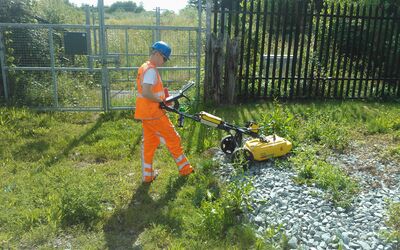 How did you get into this field?

Like a lot of people in a lot of jobs I sort of fell into it. My best mate's sister was Head of HR for a construction firm, in passing she mentioned their Apprenticeship Scheme. I signed up and became a trainee Quantity Surveyor. Working six months on site doing electric outfitting got me interested in how things work. I joined the waste water side of business and found I really enjoyed trying to figure out and understand what lay underground. It's not like the adverts with all the brightly coloured cables all neatly laid out – the challenge is to figure out what is going on down there.

What advice would you give to somebody wanting to do your job?

If you have the passion for this industry just go for it. Work hard and have the desire to make a real difference. Civil Engineering is probably a good starting point but utility surveying isn't really something that can easily be taught in a classroom. You have to learn by trial and error on the job. Drop me a line if you're really interested in it!

Why is a Utility survey so important?

For me it's about being able to make a difference. It's about getting the operations right, doing the job properly and making sure the client is getting what they need so the person on the ground using the drawing isn't going to get hurt. It can give you sleepless nights because it's so important.

It's frustrating when people say it's "just a utility survey". It's not. There is a lot riding on it and to get it right takes time. You need to look out for the gas governors, sub-stations, how many manholes there are, are there any metallic structures that could interfere with the signals, is there traffic management needed, do we need to suspend parking bays? So, it's not something that can be quoted in half an hour. It needs time and effort to make sure we have fully assessed the site so that we get it right.


What are your favourite projects?

One that I'm particularly proud of is a recent project at Westminster Road in Macclesfield that used our gyroscopic survey system. We had to locate two culverts that ran beneath a cemetery, under a road and came out at the back end of a bowling green so it was quite complex. I was really proud of the team on that project as they used the latest non man-entry technology and innovative workflows to produce incredibly accurate results - just 150mm off-centre at a depth of 15m. The client was chuffed with what we delivered.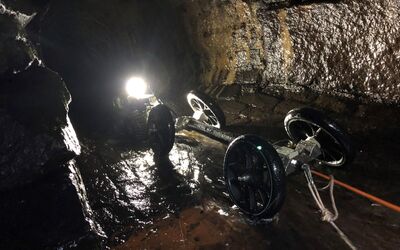 Why Plowman Craven?

It's a great company to work for and one that recognises the importance of constant innovation. The Directors are always willing to invest in new technology and improvement to our workflows to ensure that we stay at the forefront of the industry. It's also good fun and there's a strong team ethic.

What do you like to do away from work?

Ordinarily I would have said riding my beloved Ducati motorbike but I had to get rid of it when I became sensible, bought a house and became a Dad. I'm really getting into photography since I inherited my Uncle's photography equipment. He was very serious about it and I'm really enjoying learning about aperture and F-stops when the little one is asleep.

Do you have a favourite quote?

I really like this one from Bruce Lee: "Empty your mind, be formless, shapeless — like water. Now you put water in a cup, it becomes the cup; you put water into a bottle it becomes the bottle; you put it in a teapot it becomes the teapot. Now water can flow or it can crash."

This quote really makes me think. If you are focused on any challenge of any form, you can adapt to the situation and achieve your goals… and even failure resets you to take on a different form/approach and have another go.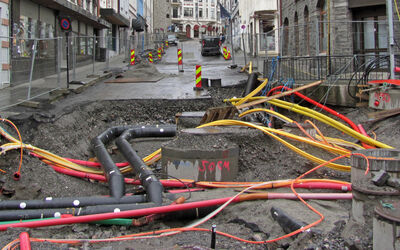 For me it's all about trying to save lives. If we get something wrong and somebody hits a power cable the results can be life-changing, if not worse. My No.1 priority is the person stood on the ground with a PDF print out and a pick axe in their hand.

Andy Gundry, Operations Manager (Utilities) - Plowman Craven
Notes. Contents of the article were correct at the time of publication.