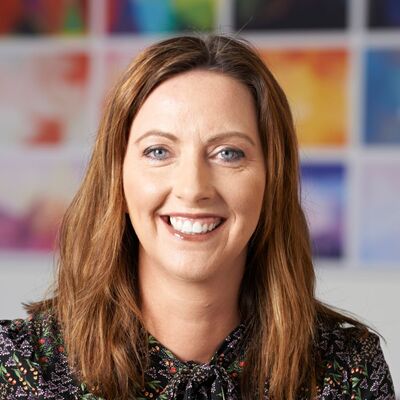 Meet Our People: Alison Sudbury
Senior Account Manager
Alison has worked for Plowman Craven since 2007, having joined as a project manager. She moved into account management in 2012 and is now our Senior Account Manager looking after key accounts.
Share this page
It's essentially about building relationships…
Particularly with existing clients, trying to understand what they want from us and then interpreting that into what we can do for them. Being able to generate rapport and get to know people is very important. Listening is vital as it's very easy to just say 'we want to give you this' without taking the time to understand what is actually happening.
A typical week involves…
A lot of time looking at enquiries and seeking out new ones. We get dozens every week, and although I don't actually do them all I will see which are strategic and which need a bit more attention. Sometimes that will mean speaking to the client on the phone or meeting them face to face so that we are very clear on what they want and what we are able to deliver.
The bigger picture...
A lot of what we do is dependent on certain market conditions so as well as technical knowledge it's important to have an appreciation of what's happening politically. I spend a lot of time looking at the press to gauge what's happening in the wider world, particularly around property, construction and infrastructure, and I also attend lots of networking events. I'm always looking for the next big thing but often the schemes are at such an early stage that they're just in people's heads. That's why it's so important for us to know the market and have strong relationships with clients.
Listening is the most important skill…
If you want to do a job like this you must understand what a client is asking, why they are asking for it and what is happening on the wider scheme. Ask loads of questions and work on your people skills because clients need to trust you as a person in order to trust your business. I started out as a Project Manager but ended up moving into account management which was perfect for me because I always liked the client side of things and meeting new people.
We've worked on so many great projects. We had a staff party cruising down down the Thames one year and people were just calling out 'we measured that' or 'remember when we did that one'. Really prestigious projects like the Shard, South Bank Centre, Gherkin, Centre Point or Parliament. I'm proud that we've played a role in helping to shape the London skyline.
It's great when our reputation precedes us….
We often get approached by clients telling us we're the only people they think who can do this. That happened with the Paddington Cube development and was a real highlight for me. In their words, 'we are not going to conduct a beauty parade because we know what you can do and we want to work with you'. That really drives me, knowing that we are trusted and are the go-to people for our clients.
I really like working for the best company in the business…
My job is almost easy because of the people around me. Technically I work in sales as my remit is to sell surveys or close deals, but our best salespeople are the surveyors and modellers and people who do the QA because if they don't deliver high-quality surveys on time our clients wouldn't come back.
Plowman Craven is built on trust…
It's not just about what we say, or even just what we do, it's actually the fundamentals of who we are. Some of us have worked here for decades so it's ingrained in us. But those who have worked here for less time have it too. It makes everybody's job easier, especially mine, because they are all so passionate about their jobs and that's reflected to the client. That makes me really proud to work here.
The gender balance is certainly changing…
I notice it at networking events and you very rarely see an all-male panel these days. There is definitely an appetite to have more women in the upper echelons of industry and people are realising the benefits of diversity and what good gender balance brings. That said, I will often go to meetings and be the only woman surrounded by 10 men…
As a business we realise that we need to do more…
It's a real passion of mine, so much so that it's part of my objectives and I'm also covering it in the dissertation for my degree. I'll be looking at what we can do to encourage diversity and improve in a meaningful way. We are already doing things informally with female networks groups and things like coaching women through the WICE (Women in Construction & Engineering) awards but there is so much more to do. I have the support of the business and there is a willingness to do it right so that it results in a cultural shift rather than a tick-box exercise or quick fix.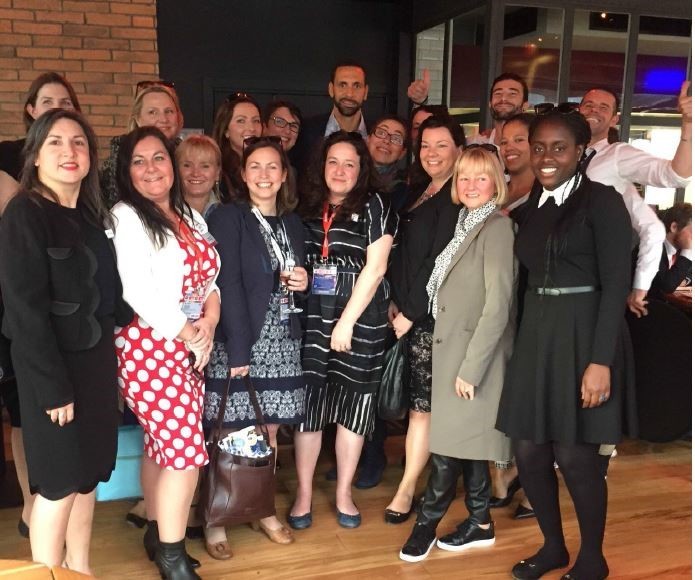 Alison (back row) at a MIPIM Ladies event with former footballer Rio Ferdinand
Flexibility and a capability to change is vital…
A few years ago we did a lot of work in commercial property but we identified that we needed to switch our focus so that we weren't reliant on just one market. We transformed how we work, bringing in new technology and developing our workflows so that we became Urban Regeneration experts rather than just what were traditionally known for. It was a lot of pain at the time but was really worth it because we have mitigated the risk of that market falling. Now if I go to MIPIM or something it's what people know us for and it's been a great success.
I hope I can make people's life easier not more difficult…
I'm doing a BA in Leadership & Professional Development. I thought I already had the skills and just wanted to formalise it, however I have learnt that there's so much I don't know. I feel like I've learned so much in terms of emotional intelligence, self-awareness and self-management and my influencing skills have definitely improved. I really understand myself better and it's taught me just how important reflection is. In a project review it's easy to look at what went wrong on a superficial or technical level, but now I'm looking at how I felt at the time and whether my judgements or decisions were clouded by emotion and would I do things differently next time on a personal level? I'm really enjoying it.
I have just taken up netball having not played for 22 years…
I absolutely love it. Going to the gym or a run on my own is boring but being with a load of women my age is just great fun. Aside from degree assignments I've got two very active kids who have to be ferried about the place so that keeps me busy. I'm also in a book club so I read a lot. I'd love to write a book one day - I have a topic in mind but it's just finding the time. Maybe one day.
Be the change…
It's not a favourite quote as such, but it's something Amanda Clack said to me. She is a former President of RICS (the Royal Institution of Chartered Surveyors), on the board of CBRE, is highly respected and has done a lot for diversity and inclusion in property. I really respect and admire her and met her recently as she's written a book about this topic and gave me a copy. I love that saying and try to do just that every day.
I'm always looking for the next big development, but often the schemes are just in people's heads so there's not always a lot of information out there. That's why it's so important for us to have strong relationships with clients.

Alison Sudbury, Senior Account Manager - Plowman Craven
Notes. Contents of the article were correct at the time of publication.