Plowman Craven Receives BIM BSI Kitemark™

Having formally achieved the BSI Kitemark™ for BIM to reflect BS EN ISO 19650 in July – we are delighted to have been presented with our certificate at a ceremony at BSI's headquarters in Milton Keynes.
As the first survey company and BIM consultancy in the UK to achieve the standard, receiving the certificate from BSI's UK Managing Director, Anne Scorey, further confirms Plowman Craven's position as a leading advocate of BIM.
Representing the company at the event was BIM Manager, Siân Morris, who steered Plowman Craven through the entire process, along with Head of BIM, James Gregory.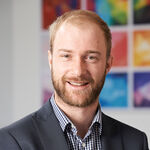 We have made significant steps forward in BIM, from publishing our BIM Survey Specification Guide back in 2013 to delivering a wealth of advisory and consultancy services throughout our BIM Consultancy and integrated BIM Survey deliverables. Receiving the BSI Kitemark™ for BIM was a proud moment for us as it confirms Plowman Craven's commitment to realising the benefits of BIM for our clients as well as ourselves.

James Gregory, Head of BIM, Plowman Craven
Following a comprehensive audit from BSI earlier in 2019, Plowman Craven gained the coveted BSI Kitemark™, which includes both Part 1 (concept and principles) and Part 2 (delivery phase of assets). These new international standards cover the organisation and digitisation of information about buildings and civil engineering works, including Building Information Modelling.
The Kitemark also includes BS 1192-4, which ensures the fulfilment of the employer's information exchange requirements using COBie as part of the collaborative production of information standard. As well as delivering survey information models, Plowman Craven is certified as a Lead Appointed Party (Tier 1) to perform the role of the employer's BIM representative, information manager and BIM co-ordinator.
What does the BSI BIM Kitemark™ mean?
The Kitemark is the highest attainable level of BIM certification from BSI and is only achieved by organisations that can physically prove that they are delivering to the required standards. Having achieved the certification in July 2019, Plowman Craven has been able to deliver industry best practice in the field of BIM and provide clients with an unbiased source of BIM advice, knowledge and expertise.
Commenting on the award, Plowman Craven Director, David Norris, said: "Achieving certification against BS EN ISO 19650 represents a significant milestone on Plowman Craven's BIM journey, and reflects our passion, professionalism and drive towards excellence. Since 2011 we have been setting the benchmark for geospatial BIM consultancy and this certification underlines our continued commitment to better outcomes for our clients and projects."
Certification also enables Plowman Craven to support new and existing clients in the delivery of survey information models and BIM consultancy services through its BIM Centre of Excellence, and reflects a commitment to the adoption and championing of BIM, not only within the business but across the wider property and infrastructure industries.
Andy Butterfield, Managing Director, Global Built Environment at BSI said: "Huge congratulations to Plowman Craven for being amongst the first group of organisations - and the first dedicated survey company and BIM consultancy in the UK - to achieve BSI Kitemark™ certification to reflect ISO 19650 parts 1 and 2. This demonstrates their commitment to best practice when using BIM and will provide numerous benefits, including giving clients confidence that they are working with partners at the highest possible standard."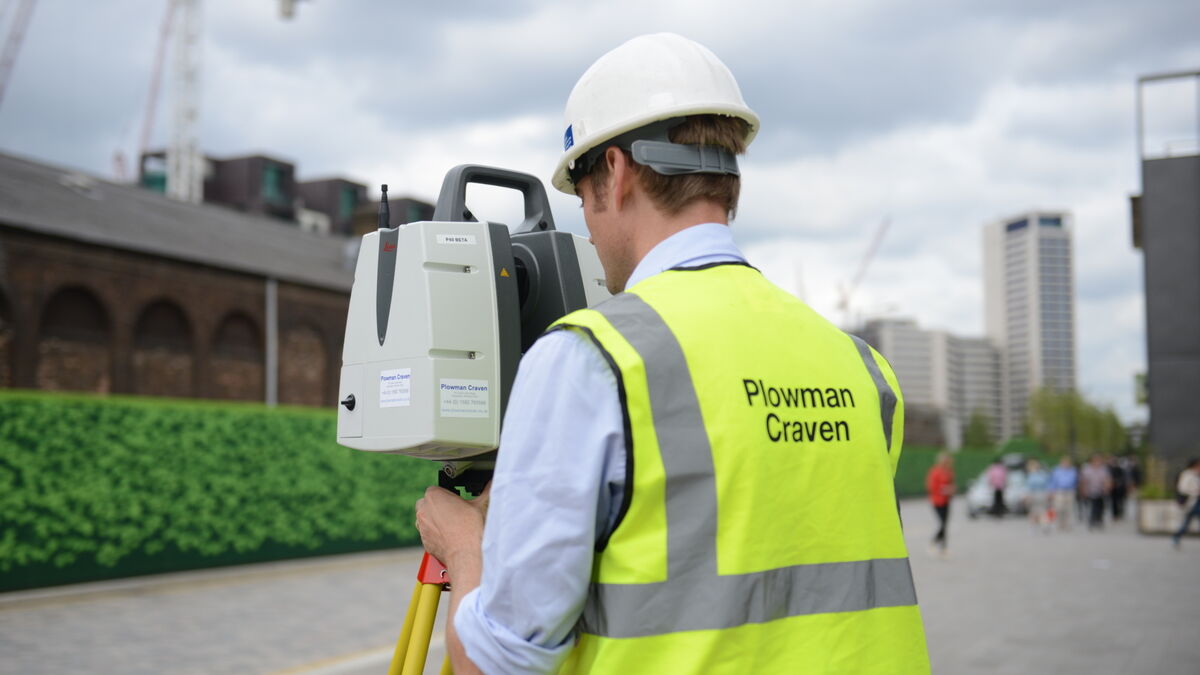 Let's discuss your requirements
Let's discuss your requirements and see how our expertise will deliver trusted results throughout the project lifecycle.
Plowman Craven has more than 50 years' experience, we provide integrated measurement and consultancy services.