IT Operations Engineer
Ref: REC203
Based in Harpenden
Permanent Role
Introduction
Plowman Craven is a leader in the field of Geomatics and provides a diverse range of technology-led services to the Property and Infrastructure industries. Plowman Craven takes pride in being at the forefront of technology and using the very latest developments to provide world-class services to our clients.
Plowman Craven's IT services underpin all aspects of the business, from Finance and HR to Project Management and Operations. The IT team also works extensively alongside our Technical Development team on the latest developments to ensure that current and future services remain at the forefront of the industry.
An exciting position has become available to strengthen the interface between the IT Team and the wider Technical and Operational teams. The role reports directly to the Head of IT.
Primary Purpose
To proactively support the business in the delivery of growth and development initiatives through the provision of outstanding IT services.
Description
We are looking for an experienced Technical Sales or 2nd-line support engineer who is looking to move beyond pure IT and to apply their comprehensive IT knowledge to help resolve operational business challenges. You will be working with Plowman Craven's wide range of cutting-edge survey technology and using your IT experience to help drive our technical development. Great interpersonal skills are required as you engage with all stakeholders.
Key Responsibilities
To proactively engage with all parts of the business to identify opportunities to improve existing systems and processes, and to troubleshoot problems
To work with the Technical and IT teams to define project plans and agree priorities
To lead the delivery of identified IT projects to agreed scope and timescales
To drive the growth and adoption of Cloud technology for data, systems, and communications
To find cost-effective solutions for globally hosting, sharing, and archiving huge volumes of data
To be a key advisor to the Head of IT in building future systems as part of our digital transformation
To work with the IT team to support the service desk and ticketing system, using root-cause and trend analysis to identify areas for improvement
To assist IT team members in day-to-day activities, planning and implementing future technologies, providing support and meeting team objectives
To undertake all other reasonable tasks and holiday cover as required
Person Specification
YOU MUST HAVE:
Technical:
Minimum of 5 years' experience in providing technical solutions in a Microsoft environment, including Office 365, Teams and SharePoint
In-depth knowledge of Cloud technology, including Azure, AWS and Virtual Desktop Infrastructure
Experience with managing and interacting with SQL Databases
Character:
Proactive, personable, and approachable attitude, with a can-do mentality and a willingness and desire to resolve user's problems
Excellent customer-facing skills with good communication skills, both written and oral, especially when talking to non-technical staff
Lateral thinker with a natural ability to solve problems and challenges
General:
Proven track record of on-time project delivery
Experience in change management and adoption

IT WOULD BE NICE FOR YOU TO HAVE:
Previous experience of managing large datasets in a project-led environment, including file transfer, backup and recovery
Familiarity with software and web development, including Java, WordPress, Python, PowerApps, and API integration
Experience with supporting and developing Financial systems and business reporting
Previous experience of Cloud transformation
Previous experience in a customer-facing role.
Experience with supporting AEC software packages such as AutoCAD and Revit
If you have any questions about this role please email recruitment@plowmancraven.co.uk
Benefits of working at Plowman Craven
Plowman Craven is a great place to work and offers a range of competitive family friendly benefits including:
25 Days Annual Leave - increasing to 30 days plus bank holidays
Performance related bonus
Professional Membership and Development
Enhanced Family Friendly benefits
Salary Sacrifice Pension Contribution Scheme
Health Care benefits
Life Assurance
Social activities organised throughout the year
Wellbeing Group
Flexible/Remote working (role dependent)
Harpenden & London based offices
An employee owned company held in a Trust for the benefits of the employees
Apply for IT Operations Engineer
( REC203 )
Please complete all required fields before submitting the form.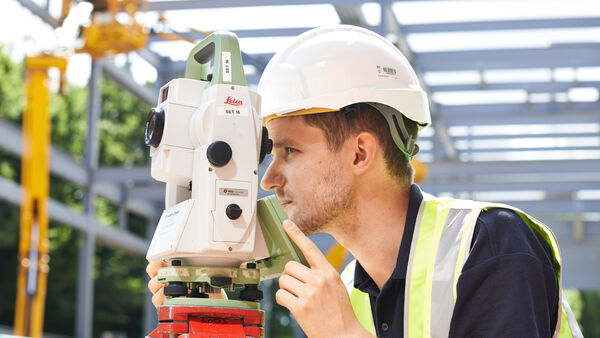 Benefits of working at Plowman Craven
Plowman Craven is a great place to work, where we always attract, develop and retain high calibre individuals. From competitive salaries to pensions and career development, let us show you some of the benefits in working for one of the premier surveying companies in the UK.