Senior Project Manager
Ref: REC258
Harpenden
Office Based
Permanent Role
INTRODUCTION
As one of the largest measurement survey companies in the UK, Plowman Craven provides a range of services to the property, rail and infrastructure markets.
Our innovation, dynamic approach and commitment to deliver a flawless service is achieved by investing and empowering our employees to push boundaries and reach new heights. We specialise in providing laser scanning and measuring data services to businesses of varying sizes and regardless of the size of project or how challenging, our clients trust us to provide a service that goes beyond their expectations!
By joining Plowman Craven you'll be part of a growing organisation that is 100% owned internally by our employees and directors. Our independence means we can adapt quickly and remain agile in order to safeguard our future growth as we continue to deliver market leading measurement survey and consultancy services on an unrivalled scale.
PRIMARY PURPOSE
The role has 3 primary purposes:
To steer the Project Management Team and contribute towards leading positive change in the team, whether that the mindset, process, or skills.
Line management of a number of Project Managers.
Project Management of projects, mainly in Property Development.
The role sits within a matrix structure where the successful candidate will reside within the Project Management team whilst running projects within the Property Development Team. Property Development is split into two teams and the candidate will work alongside one of these teams.
KEY RESPONSIBILITIES
The 3 primary project management responsibilities are client engagement / stakeholder communication, project planning & programme management, and financial & commercial management.
By working alongside the survey lead and delivery lead, this leadership trio is responsible for and has full ownership of the entire project from sales handover through to delivery.
Listed Responsibilities:
As a client facing leader, work hard to exude the following habits; ability (consistent, coach, deliver), integrity (honest, open, humble), and benevolence (kind, brave and evangelise).
Gain a full understanding of the current project management approach and develop ideas to continuously improve this, whether this be mindset, process or skills.
Represent the Project Management team within the Property Development business group leadership team, contributing to and influencing the direction of the team and the way it operates.
Line-manage your team effectively and provide them with the opportunity to develop and flourish in line with the company principles, purpose and values.
Participate in handover from sales function to ensure that all agreed aspects of the instruction are established and well understood by both client and Plowman Craven.
For each and every project, establish a project plan that delivers against the project budget and present and gain buy in from the client and the team resourced to undertake the project (internal and subcontract). Ensure that this project plan delivers against the project specification.
As part of the development of this plan, construct a resourced programme, and through this develop a revenue and cost forecast.
As the project progresses, monitor the programme and proactively ensure that we deliver against it. Should there be risk to programme, appraise the risk and take action to mitigate against delay.
Should the project plan change, ensure that all stakeholders are communicated to and the financial forecast is updated.
Ensure that the client is kept fully up to date with the project through regular updates and build a relationship with them founded on trust. Proactively provide progress reports and prioritise addressing queries raised by the client so that they feel listened to and satisfied.
Have the ability to manage a high volume of projects simultaneously, ensuring each project gets the right level of attention at the right time.
Work alongside team leads to optimise team productivity.
Assess project risks and develop strategies to manage these risks paying attention to all Health, Safety and Covid-19 considerations.
Strong advocation of health and safety ensuring a robust approach to assessment of risk.
Undertake all other reasonable tasks as requested.
WHAT DO YOU GET?
An employee owned company held in a Trust for the benefit of the employees.
A vibrant, passionate and collaborative working culture.
A learning culture to excel through professional development and management training opportunities.
Competitive remuneration packages with performance related bonus.
Generous annual leave allowance.
Company laptop and mobile phone.
Wellbeing and social events programme
Ability to work from our Harpenden & London offices, as well as remotely.
PERSON SPECIFICATION
YOU MUST HAVE:
Will have experience managing multiple projects at any one time in a fast-paced environment.
A project management qualification, e.g. APM, ILM / PMI / RICS PM etc.
An outstanding communicator – verbal and written.
Ability to identify and make key decisions promptly regarding all aspects of project operations working as part of a senior group. Able to provide cover for any member of the Project Management Team.
Comfortable leading project teams, motivating staff and dealing with issues head on
Positive and proactive approach to managing client demands and associated problem solving
Experience of briefing project teams.
Proven experience and understanding of business finance/commerciality and proven ability to manage costs within a project and deliver productivity and revenue goals
Great interpersonal skills.
Excellent organisational skills and the ability to work under pressure on multiple projects to tight deadlines
Flexible approach to work, constantly aligning with changing priorities and timescales effecting working patterns (outside of normal working hours and weekends)
An effective team player.
Competent in Microsoft Office
IT WOULD BE NICE FOR YOU TO HAVE:
Will have a knowledge and understanding of surveying or related industry and Plowman Craven markets.
Will understand the composition of technical quotations and/or tenders.
Experience in operations management.
If you have any questions about this role please email recruitment@plowmancraven.co.uk
Benefits of working at Plowman Craven
Plowman Craven is a great place to work and offers a range of competitive family friendly benefits including:
25 Days Annual Leave - increasing to 30 days plus bank holidays
Performance related bonus
Professional membership & development
Salary sacrifice pension contribution scheme
Flexible/remote working (role dependent)
Travel loans & travel cards (Zone 1+2) for London-based roles
Access to fleet vehicles
Life assurance
Enhanced family friendly benefits
Healthcare benefits
Wellbeing & mental health programme
Social activities organised throughout the year
Harpenden & London offices
Employee owned company held in a Trust for the benefit of employees
EOT profit sharing scheme
Apply for Senior Project Manager
( REC258 )
Please complete all required fields before submitting the form.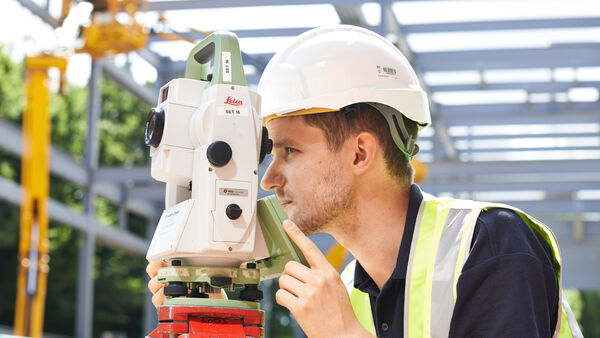 Benefits of working at Plowman Craven
Plowman Craven is a great place to work, where we always attract, develop and retain high calibre individuals. From competitive salaries to pensions and career development, let us show you some of the benefits in working for one of the premier surveying companies in the UK.