Junior UAV Pilot
Ref: REC257
Harpenden
Office Based
Permanent Role
PRIMARY PURPOSE
Plowman Craven's is seeking a junior UAV (drone) pilot to join an established and growing team. This is a great opportunity for a pilot to join an innovative and industry leading team working on some of the country's highest profile projects nationwide.
The successful candidate will gain experience operating under Plowman Craven's Operational Safety Case, will gain a huge amount of experience flying in challenging environments, and will have the opportunity to contribute to the continual innovation and progression of the team's operations.
Upon completion of training and progressing to leading UAV projects to a satisfactory level the pilot would progress to the position of UAV Pilot.
KEY RESPONSIBILITIES
To ensure compliance with Plowman Craven's operational authorisation and all associated legislation governing UAV flights.
To communicate with the police, air traffic control and other relevant bodies.
To operate a UAV in challenging environments such as urbanized areas and over road and rail infrastructure.
To manage a flight operations team and to ensure safety and compliance of operations.
To liaise with client delivery managers to fulfill any project specific requirements.
To work with surveyors to ensure successful capture of survey data.
To complete pre-flight planning and checks to ensure flight plans are appropriate and that flights can be completed safely and without incident.
To complete on-site maintenance of UAVs as required and in line with Plowman Craven's UAV maintenance policy.
To work with the Technical Manager - UAV to innovate operational processes and workflows.
To setup and operate GNSS Surveying equipment.
Assist other members of the UAV team on challenging projects
WHAT DO YOU GET?
An employee owned company held in a Trust for the benefit of the employees.
A vibrant, passionate and collaborative working culture.
A learning culture to excel through professional development and management training opportunities.
Competitive remuneration packages with performance related bonus.
Generous annual leave allowance.
Company laptop and mobile phone.
Wellbeing and social events programme
Hybrid Working Approach with offices based in Harpenden and London.
PERSON SPECIFICATION
YOU MUST HAVE:

To have passed, or to have the competency to pass a UK GVC at a CAA approved RAE.
To have a minimum of 40 hours flying experience on small multi-rotor aircraft (<25kg), and this is evidenced in their pilot's logbook.
To have a competency flying in non-GPS guided flight modes (Manual/ Attitude/ Height).
To have a comprehensive understanding of the laws and regulations governing UAV operations.
To have some experience working (or studying) in a geospatial context.
To have a safe and risk averse approach to operations.
To have good organizational and communication skills.
To be able to work to agreed timescales and have good problem-solving skills.
To be able to work as part of a team.
To be willing to travel and stay away and work night shifts as required.
Clean UK driving license and a competent driver or large vehicles.
IT WOULD BE NICE FOR YOU TO HAVE:
Experience operating a Falcon 8+ UAV.
Experience operating an Aerialtronics - Altura Zenith UAV.
Experience capturing geospatial data using lidar or photogrammetric sensors.
Experience using ground-based surveying equipment including GNSS, Total Stations and Laser Scanners.
Experience flying UAV in challenging environments such as urban areas, rail infrastructure, road infrastructure, offshore.
Experience in an aviation related field.
If you have any questions about this role please email recruitment@plowmancraven.co.uk
Benefits of working at Plowman Craven
Plowman Craven is a great place to work and offers a range of competitive family friendly benefits including:
25 Days Annual Leave - increasing to 30 days plus bank holidays
Performance related bonus
Professional membership & development
Salary sacrifice pension contribution scheme
Flexible/remote working (role dependent)
Travel loans & travel cards (Zone 1+2) for London-based roles
Access to fleet vehicles
Life assurance
Enhanced family friendly benefits
Healthcare benefits
Wellbeing & mental health programme
Social activities organised throughout the year
Harpenden & London offices
Employee owned company held in a Trust for the benefit of employees
EOT profit sharing scheme
Apply for Junior UAV Pilot
( REC257 )
Please complete all required fields before submitting the form.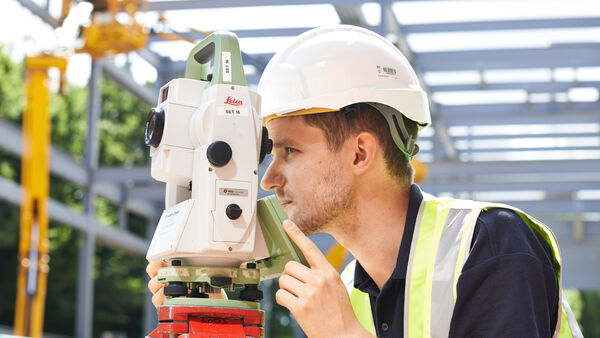 Benefits of working at Plowman Craven
Plowman Craven is a great place to work, where we always attract, develop and retain high calibre individuals. From competitive salaries to pensions and career development, let us show you some of the benefits in working for one of the premier surveying companies in the UK.