Senior Environmental Planning Consultant
Ref: REC241
London
Hybrid
Permanent Role
Introduction
As one of the largest measurement survey companies in the UK, Plowman Craven provides a range of services to the property, rail and infrastructure markets.
Our innovation, dynamic approach and commitment to deliver a flawless service is achieved by investing and empowering our employees to push boundaries and reach new heights. We specialise in providing laser scanning, measurement data services and consultancy to businesses of varying sizes and regardless of the size of project or how challenging, our clients trust us to provide a service that goes beyond their expectations!

We are looking for a Senior Environmental Planning Consultant to join our Enviro Services team. Working nationwide our Enviro team delivers a range of services including surveying, monitoring and consultancy across key sectors. From pre-acquisition surveys, environmental due diligence, planning application support and contaminated land assessments to noise, vibration and air quality monitoring, our environmental services are key in helping clients identify and minimise environmental risks during throughout the lifecycle of their projects.

By joining Plowman Craven you'll be part of a growing organisation that is 100% owned internally by our employees and directors. Our independence means we can adapt quickly and remain agile in order to safeguard our future growth as we continue to deliver market leading measurement survey and consultancy services on an unrivalled scale.
Primary Purpose
The position of Environmental Planning Consultant is a great opportunity for someone to support with the continued growth of our Environmental Planning Division. This role is perfect for someone who is looking to develop in a vibrant and fast paced atmosphere, working across a broad range of Environmental Planning projects in a number of sectors.
You will work closely with the Head of Environmental Planning to provide support with the delivery of the existing pipeline and winning new work. The ideal candidate will have a minimum 3-5 years' experience working as an Environmental Planning Consultant / Environmental Consultant and shall be someone who wants to be a key player in a business that is looking for significant future success.

Key Responsibilities
Technical:
Leading the delivery of technical work, including:

Undertaking, coordination and managing environmental assessments to support planning
Support with report writing including input in the drafting of Environmental Statements and planning documents
Preparation of Environmental Statement Chapters and Non-technical Summaries for EIA assessments
Management of environmental surveys for large portfolio projects
Support with environmental monitoring (noise, vibration and air quality) and construction environmental management

Playing a key role in business development, including client account management, working with other parts of the business to identify cross-selling opportunities and drafting proposals
Liaison with clients and Regulatory Authorities including Local Authorities and Environment Agency
Project management including detailed operational financial projections and forecasting and tracking to ensure works are completed within budget and agreed timescales
Technical and commercial management of subcontractors and supervision of work
Client and project team liaison
Ensuring that health and safety issues are addressed throughout the life of a project
Individual Sales Performance:
Working towards annual sales targets
Proven experience and understanding of business finance/commerciality and proven ability to manage costs within a project and deliver productivity and revenue goals
Person Specification
YOU MUST HAVE:
Appropriate degree in environmental sciences, environmental engineering or a related environmental discipline
Bright, charismatic, positive, proactive and committed, with a strong work ethic and high levels of energy and honesty
Highly articulate, with the ability to communicate our value proposition, strategy and vision to the customer and broader community
Great interpersonal skills
Excellent organisational skills and the ability to work under pressure on multiple projects to tight deadlines
Flexible approach to work, constantly aligning with changing priorities and timescales effecting project delivery
An effective team player
Attention to detail and a thorough approach to work
Strong report writing/review skills
Ability to use IT packages (including MS Word, MS Excel, MS Outlook and MS Project) to prepare figures and project programmes
IT WOULD BE NICE FOR YOU TO HAVE:
Experience across the property, infrastructure, construction, environment and design sectors
Experience working within a fast-growth business
Previous business development experience
If you have any questions about this role please email recruitment@plowmancraven.co.uk
Benefits of working at Plowman Craven
Plowman Craven is a great place to work and offers a range of competitive family friendly benefits including:
25 Days Annual Leave - increasing to 30 days plus bank holidays
Performance related bonus
Professional membership & development
Salary sacrifice pension contribution scheme
Flexible/remote working (role dependent)
Travel loans & travel cards (Zone 1+2) for London-based roles
Access to fleet vehicles
Life assurance
Enhanced family friendly benefits
Healthcare benefits
Wellbeing & mental health programme
50% discounted gym membership
Social activities organised throughout the year
Harpenden & London offices
Employee owned company held in a Trust for the benefit of employees
EOT profit sharing scheme
Apply for Senior Environmental Planning Consultant
( REC241 )
Please complete all required fields before submitting the form.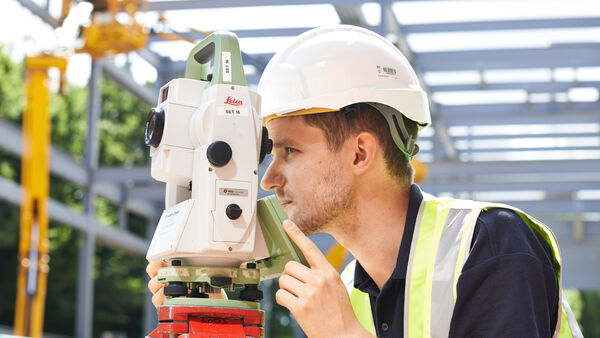 Benefits of working at Plowman Craven
Plowman Craven is a great place to work, where we always attract, develop and retain high calibre individuals. From competitive salaries to pensions and career development, let us show you some of the benefits in working for one of the premier surveying companies in the UK.