Surveying Graduate
Ref: REC233
London
Hybrid
Permanent Role
We're looking for hard-working graduates who like the idea of new challenges and find the motivation within themselves to identify new opportunities. We are happy to help you achieve your potential.
In return, we wish to give you the opportunity to exceed your potential at your own pace. We want you to explore everything we have to offer – learn from industry experts, work on prestigious landmark projects that shall change our landscape for years to come, play with the latest technical gadgets, grow and further develop yourself as individuals as well as young professionals and develop management and leadership qualities in a secure and ambitious working environment.
If you meet the below criteria, please do not delay reaching out to us to take the next step into your future
WHO ARE YOU?
A hard-working graduate from a Surveying, Geospatial or Civil Engineering discipline. Looking for your next challenge.
WHAT YOU GET?
Working alongside industry experts, you will develop your core surveying skills and broaden your knowledge and experience using state of the art technology and equipment. Being involved in live projects and delivering at all levels of the project lifecycle; your career choice could see you enjoying a variety of unexpected responsibilities and uniquely fascinating challenges.
You will receive a comprehensive three-year training and delivery programme from each business sector, combined with continuous coaching and mentoring towards your chosen professional body qualification and membership to ensure that you progress your career to a Chartered Surveyor.
Working within a diverse team will involve liaising with our clients, client delivery team and the business support functions. Supported and mentored by our senior leadership team and directors to ensure we foster your interest and growth into our community of leading experts.
WHAT AREAS DO WE HAVE OPPORTUNITIES IN?
Industrial Flooring - When the floor must be flat!! The impact of floor characteristics in warehouses and industrial units is now even more important given the increasing use of robotic operations. Working for some of the largest warehouse construction projects across the globe, our high precision surveys identify floor irregularities in flatness, levelness and curvature, and surface characteristics for roughness and gloss.
Infrastructure - projects are complex and varied and require measurement solutions that are accurate, effective, timely and delivered by experts who are qualified to operate and manage risks within a particular environment. Whether acting as an expert consultant on a multi-faceted urban regeneration scheme, providing innovative solutions for the drilling crews on Crossrail, deploying UAVs to survey critical infrastructure or working in confined spaces undertaking line and level surveys in Victorian sewers, Plowman Craven has a trusted record.
Property Management - From city offices and mixed-use portfolios to industrial parks, shopping centres and high street retail schemes, Plowman Craven provides complete area measurement solutions. Providing independent advice and a best-fit solution, our team of Property Management experts also undertake Technical Due Diligence Surveys, Estate Data Management Services and Lease & Title Plans.
Property Development - Plowman Craven has extensive measurement and consultative experience of Property Development and Refurbishment projects in both the public and private sectors. From initial environmental planning requirements through to delivery of highly complex 3D BIM Model and as-built surveys, we really can be involved through every stage of the project lifecycle.
PC Monitoring - Ensuring all buildings and surrounding structures remain stable throughout a construction programme is of vital importance. PC Monitoring provides manual and automated monitoring solutions to provide precise monitoring and early warning of any movement. Our Environmental monitoring team analyses noise, vibration and air quality, often consulting and negotiating with Local Authorities on a client's behalf and arranging for permits to work.
Utilities - Pinpointing the exact location of utilities is vital when planning and undertaking both design and construction work. Our Underground Utilities Mapping and Topographical Surveys provide a comprehensive understanding of infrastructure above and below ground. Using the latest innovative technology and tracing methods we trace, identify and map all utilities and services routes including gas, water, telecommunications, electricity and drainage.
If you have any questions about this role please email recruitment@plowmancraven.co.uk
Benefits of working at Plowman Craven
Plowman Craven is a great place to work and offers a range of competitive family friendly benefits including:
25 Days Annual Leave - increasing to 30 days plus bank holidays
Performance related bonus
Professional membership & development
Salary sacrifice pension contribution scheme
Flexible/remote working (role dependent)
Travel loans & travel cards (Zone 1+2) for London-based roles
Access to fleet vehicles
Life assurance
Enhanced family friendly benefits
Healthcare benefits
Wellbeing & mental health programme
50% discounted gym membership
Social activities organised throughout the year
Harpenden & London offices
Employee owned company held in a Trust for the benefit of employees
EOT profit sharing scheme
Apply for Surveying Graduate
( REC233 )
Please complete all required fields before submitting the form.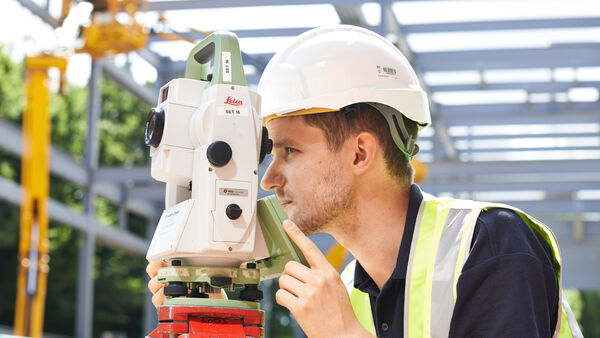 Benefits of working at Plowman Craven
Plowman Craven is a great place to work, where we always attract, develop and retain high calibre individuals. From competitive salaries to pensions and career development, let us show you some of the benefits in working for one of the premier surveying companies in the UK.