Sales Coordinator (Office Administrator)
Ref: REC219
Based in Harpenden
Permanent Role
Introduction
As one of the largest measurement survey companies in the UK, Plowman Craven provides a range of services to the property, rail and infrastructure markets.
Our innovation, dynamic approach and commitment to deliver a flawless service is achieved by investing and empowering our employees to push boundaries and reach new heights. We specialise in providing laser scanning and measuring data services to businesses of varying sizes and regardless of the size of project or how challenging, our clients trust us to provide a service that goes beyond their expectations!
By joining Plowman Craven you'll be part of a growing organisation that is 100% owned internally by our employees and directors. Our independence means we can adapt quickly and remain agile in order to safeguard our future growth as we continue to deliver market leading measurement survey and consultancy services on an unrivalled scale.
Primary Purpose
We are looking for a highly motivated, organised, supportive, people person with professional telephone manners and good PC knowledge to work with a dynamic sales team and manage office duties. The Sales Coordinator's role is to primarily give administration support to the Plowman Craven Sales team allowing the Sales Managers to focus on driving the business. You will be responsible for answering all general sales calls, handle enquiry details and arranging client meetings for the sales team, whilst ensuring the Harpenden office reception is covered and visitors are looked after.
Key Responsibilities
To co-ordinate enquiries and sales for the sales managers and to actively work as part of sales team to increase and enhance the level of sales
Handling enquiries and leads (via phone, databases and website) by various techniques and always aiming to meet client needs and exceed customer expectations
To operate and maintain the company telephone and CRM systems and all related processing, ensuring the highest standards of accurate and timely data and information
Owning the 1st impression of the Harpenden office environment by ensuring a seamless welcome of visitors and deliveries to the premises, adhering to all health and safety regulations and policies
Assist in developing cohesive sales processes by open communications and attending regular team meetings to discuss ideas and share best practices
Promptly respond to all incoming sales enquiries (telephone, fax, letter, e-mail) and obtain relevant information wherever possible. Manage the main sales inbox by ensuring all enquiries responded to within the expected timeframe
Liaising with the relevant area sales manager to ensure that timely, accurate and compelling quotations/presentations are made to our clients
Communicate with clients by phone and in writing in respect of obtaining information for quotations and arranging presentations
Manage the relationship at an appropriate level with the clients
Ensure that every customer is given a polite, friendly, and personal service, and be able to turn any negative customer experiences into positive ones, by owning the customer comments and their actions
Respond to the pace of the business in terms of speed of work and productivity
Recommend improvements which you believe would help to grow our business and sustain our position in the market and positively contribute to the sales activities for all 7 service areas.
Support the implementation, research and monitoring of all company marketing initiatives
Co-ordinate sales activities within the unit to optimise sales revenue and profitability
Assisting growth in line with our values "consult – trust – innovate"
Qualifying prospects and adding to the leads list by analysing and cold calling
Meet & greet office visitors and conducting some office duties as and when required
To undertake all other reasonable tasks as requested
What do you get?
An employee owned company held in a Trust for the benefit of the employees
A vibrant, passionate and collaborative working culture
A learning culture to excel through professional development and management training opportunities
Training and development with a potential career path into Sales Account Management role
Competitive remuneration packages with performance related bonus
Generous annual leave allowance
Company laptop and mobile phone
Wellbeing and social events programme
Hybrid Working Approach; 40 hour contract, partly working from Harpenden office
Person Specification
YOU MUST HAVE:
The ability to see challenges as opportunities and develop a positive company image to all clients and visitors
Entrepreneurial spirit and confidence to pursue opportunities independently
Have excellent communication skills and telephone manners and will convey a positive sense of team spirit; both verbal and written and a strong listener
High attention to detail and ownership of an issue and displays problem solving skills
Have an interest in marketing (brand awareness and recognition), and be able to convey our unique selling points, benefits and competitive advantages in a compelling and clear manner
Technology savvy and open to use new sales tools available
Ensure all data entry into CRM is accurate and relevant
Familiar with using Microsoft teams and other apps for communication and sales purposes
Self-motivated and self-starter
People focused and commercially savvy
Client centric focus
Adaptable and able to handle several tasks at once
Comfortable working in a small team and at a reception desk
If you have any questions about this role please email recruitment@plowmancraven.co.uk
Benefits of working at Plowman Craven
Plowman Craven is a great place to work and offers a range of competitive family friendly benefits including:
25 Days Annual Leave - increasing to 30 days plus bank holidays
Performance related bonus
Professional membership & development
Salary sacrifice pension contribution scheme
Flexible/remote working (role dependent)
Travel loans & travel cards (Zone 1+2) for London-based roles
Access to fleet vehicles
Life assurance
Enhanced family friendly benefits
Healthcare benefits
Wellbeing & mental health programme
50% discounted gym membership
Social activities organised throughout the year
Harpenden & London offices
Employee owned company held in a Trust for the benefit of employees
EOT profit sharing scheme
Apply for Sales Coordinator (Office Administrator)
( REC219 )
Please complete all required fields before submitting the form.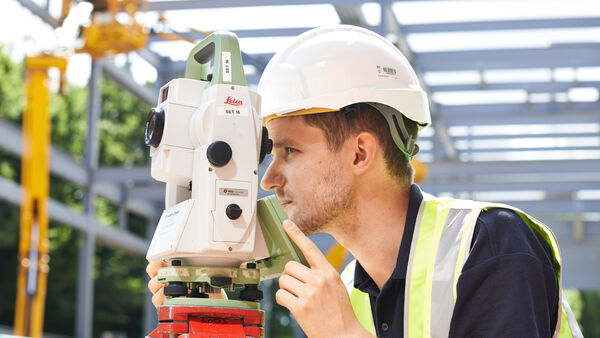 Benefits of working at Plowman Craven
Plowman Craven is a great place to work, where we always attract, develop and retain high calibre individuals. From competitive salaries to pensions and career development, let us show you some of the benefits in working for one of the premier surveying companies in the UK.