Head of Client Engagement - Utilities
Ref: REC218
Based in Harpenden
Permanent Role
Introduction
As one of the largest measurement survey companies in the UK, Plowman Craven provides a range of services to the property, rail and infrastructure markets.
Our innovation, dynamic approach and commitment to deliver a flawless service is achieved by investing and empowering our employees to push boundaries and reach new heights. We specialise in providing laser scanning and measuring data services to businesses of varying sizes and regardless of the size of project or how challenging, our clients trust us to provide a service that goes beyond their expectations!

By joining Plowman Craven you'll be part of a growing organisation that is 100% owned internally by our employees and directors. Our independence means we can adapt quickly and remain agile in order to safeguard our future growth as we continue to deliver market leading measurement survey and consultancy services on an unrivalled scale.

Primary Purpose
Working closely with the Head of Utilities and Director, Sales & Marketing, this role requires you to lead all end to end sales process to support the next stages of growth and delivery of the Utilities KPIs and strategy. Responsible in the promotion and build of strong relationships with both potential and existing clients and accounts, winning new business activities. The right candidate would be someone who empowers others, is hungry for success, has the right technical knowledge and capability and can naturally demonstrate continuous growth and client centric passion in their approach.
Key Responsibilities
Strategic:
Build strong relationships with potential and existing client; grow accounts and develop new wins
Adhere, promote and establish our company values within your business group; Consult, Trust, Innovate
Establish and implement the division's growth strategy; working towards achieving the vision and all KPIs (including correct CRM entries etc.) in line with the long-term company's strategy of continuous growth
Work in collaboration with the Director, Sales and Marketing to building an account management culture
Orchestrate and promote a knowledge centre of technical excellence based on strong factual opinions and passionate arguments to support the company's values
Track bid successes and analysing trends, conducting market research and identifying leads to build sales relating to the business group solutions (assist BD teams)
Technical:
Ensuring clients are proactively led through each stage of the sales process
Interpret and best influence the scope of works to align with our clients' specific requirements
Review, understand and develop project specifications, client requirements and expectations
Sales orientated tasks:
Ensuring all client proposal, quotes, bid responses, presentation and other client engagement activities are of the highest standard; take full ownership and accountability for the growth of your own accounts
Establish a deep and constant understanding of the client's needs and expectation are at all times; predict their next move
Have a sound understanding of the technical capabilities of Underground Utility Surveying equipment, techniques and apply varying technologies to proposed methodologies
Advising and consulting clients on most suitable ways to undertake projects (value based selling)
Ensuring every upselling and/or cross selling opportunity has been identified and offered
Writing and improve quotations and technical proposal documents
Follows up effectively with customers on customer satisfaction (feedback loop)
Provide detailed handover/briefing to operational delivery teams
Account Management including growing and nurturing existing and past client accounts
Close collaboration with the business development and bid management team including the establishment, development of new client relationships, and presentations
Using an entrepreneurial approach to identifying new opportunities
Preparing and reporting on the team's performance and improvement actions
Individual Sales Performance:

Working towards individual and business group annual sales targets (KPIs)
Enhance our conversion rate and bid tendering capabilities and contractual agreements to win large scale deals
Provide innovative sales solutions to mitigate negative market conditions
Understand business finance/commerciality and manage costs within your team and deliver efficient/ lean productivity, sales and revenue goals
What do you get?
An employee owned company held in a Trust for the benefit of the employees
A vibrant, passionate and collaborative working culture
A learning culture to excel through professional development and management training opportunities
Competitive remuneration packages with performance related bonus
Generous annual leave allowance
Company laptop and mobile phone
Wellbeing and social events programme
Hybrid Working Approach with offices based in Harpenden and London
Person Specification
YOU MUST HAVE:
Ability to identify issues as opportunities and keep the sales team motivated to achieve growth
Excellent team working skills and will convey a positive sense of direction and team spirit
Pro-active and effective communicator, both verbal and written and a strong listener
Able to have the bigger picture (strategy/ KPIs) in mind when advising and setting pricing and margins for projects
Ability to use the CRM effectively and accurately to measure success, analyse trends and manage processes
Familiar with using social media for business development and sales purposes
Self-motivated and client centric focus
Focus on continuous improvement (self and teams)
Resilience and tenacity
Excellent organisational skills and ability to meet tight deadlines
Confident and engaging presentation skills
Minimum of 8 years Underground Utility Survey Experience
Ground Penetrating Radar Experience
Other Geophysical methods to surveying desirable
If you have any questions about this role please email recruitment@plowmancraven.co.uk
Benefits of working at Plowman Craven
Plowman Craven is a great place to work and offers a range of competitive family friendly benefits including:
25 Days Annual Leave - increasing to 30 days plus bank holidays
Performance related bonus
Professional membership & development
Salary sacrifice pension contribution scheme
Flexible/remote working (role dependent)
Travel loans & travel cards (Zone 1+2) for London-based roles
Access to fleet vehicles
Life assurance
Enhanced family friendly benefits
Healthcare benefits
Wellbeing & mental health programme
50% discounted gym membership
Social activities organised throughout the year
Harpenden & London offices
Employee owned company held in a Trust for the benefit of employees
EOT profit sharing scheme
Apply for Head of Client Engagement - Utilities
( REC218 )
Please complete all required fields before submitting the form.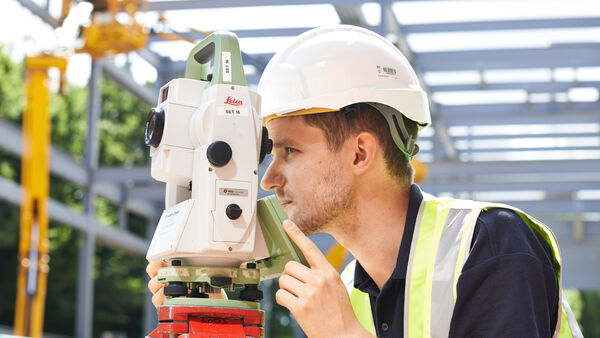 Benefits of working at Plowman Craven
Plowman Craven is a great place to work, where we always attract, develop and retain high calibre individuals. From competitive salaries to pensions and career development, let us show you some of the benefits in working for one of the premier surveying companies in the UK.