PC Monitoring - Survey Manager
Ref: REC215
Based in London
Permanent Role
Introdution
As one of the largest measurement survey companies in the UK, Plowman Craven provides a range of services to the property, rail and infrastructure markets.
Our innovation, dynamic approach and commitment to deliver a flawless service is achieved by investing and empowering our employees to push boundaries and reach new heights. We specialise in providing laser scanning and measuring data services to businesses of varying sizes and regardless of the size of project or how challenging, our clients trust us to provide a service that goes beyond their expectations!

We are looking for a Survey Manager to join our PC Monitoring team to manage, coach and mentor our surveying team as they use the latest technological advancements to support a number of high-profile projects, such as Gaswork Developments, Convoys Wharf, Bloomberg HQ and King's Cross. We have lots of other exciting projects in our pipeline and we're currently looking for a Survey Manger to join us in this exciting, fast-paced environment.
By joining Plowman Craven you'll be part of a growing organisation that is 100% owned internally by our employees and directors. Our independence means we can adapt quickly and remain agile in order to safeguard our future growth as we continue to deliver market leading measurement survey and consultancy services on an unrivalled scale.
Primary Purpose
To manage the operations and delivery of projects for the business group, ensuring projects are delivered on time and within budget, providing a high quality and efficient service to clients in line with best practice processes and techniques. As a key member of the senior team actively participate in the guiding decision-making processes for the business unit.
Key Responsibilities
Survey Team Leadership
To manage and lead the Survey team to provide efficient delivery of projects to time and budget. Be visibly engaged with both site and office activities in support of the survey team.
Act as the central facilitator between the project/technical teams and survey teams.
In conjunction with the HR team be responsible for selecting and recruiting survey staff to meet the business unit and project requirements. Build a network of suppliers to source and manage subcontractors as required.
To manage the appropriate resourcing of the survey team and ensure an appropriate skill level/mix is achieved, that overtime is suitably managed, and that resource is used efficiently and appropriately with maximum benefit to the team.
Ensure that all manual survey equipment is managed and available to survey teams on a daily basis.
To be responsible for liaising with clients about service issues or queries with a review to achieving successful outcome on those queries.
To ensure the activities of the Business Group follow defined process and they meet business requirements for quality, health and safety, legal and industry requirements.
To ensure that all data deliveries are made in a timely fashion to a high quality.
Focus on survey staff development and retention.
To provide lead technical support on all survey projects.
Manage the appraisal process for the survey team in line with company requirements and encourage progression through training and development.
To be responsible for identifying the training needs of the team and for organising training sessions to address these needs. Arrange suitable internal and external training.
Arrange and maintain all certifications for the survey team, PTS, CSCS etc.
Authorise time sheets and manage sickness absence of survey staff within the business group.
Be responsible for the ensure that all survey staff undertake Health and Safety courses as directed by the Health and Safety manager.
Take ownership of the performance and development of personnel within survey team through the performance management system, including the undertaking of disciplinary meetings when necessary.
Training and assessment
Technical
Undertake regular site visits to advise survey teams on methodology and technics.
Deliver technical solutions to challenging monitoring projects and identify and implement efficiencies.
Attend client meetings as required to advise on technical solutions and best practice methodologies.
To undertake all other reasonable tasks as requested.
Person Specification
You must have:
Significant field survey experience and technical problem solving abilities.
Previous team leadership or management experience/
A broad understanding of survey methodologies and best practice approaches.
The ability to undertake training and offer strong communication skills.
It would be nice for you to have:
An understanding of monitoring surveying requirements.
If you have any questions about this role please email recruitment@plowmancraven.co.uk
Benefits of working at Plowman Craven
Plowman Craven is a great place to work and offers a range of competitive family friendly benefits including:
25 Days Annual Leave - increasing to 30 days plus bank holidays
Performance related bonus
Professional membership & development
Salary sacrifice pension contribution scheme
Flexible/remote working (role dependent)
Travel loans & travel cards (Zone 1+2) for London-based roles
Access to fleet vehicles
Life assurance
Enhanced family friendly benefits
Healthcare benefits
Wellbeing & mental health programme
50% discounted gym membership
Social activities organised throughout the year
Harpenden & London offices
Employee owned company held in a Trust for the benefit of employees
EOT profit sharing scheme
Apply for PC Monitoring - Survey Manager
( REC215 )
Please complete all required fields before submitting the form.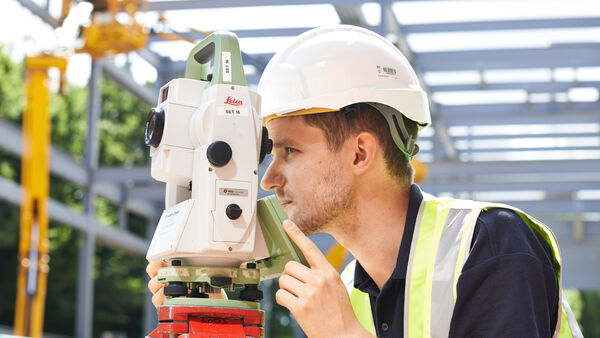 Benefits of working at Plowman Craven
Plowman Craven is a great place to work, where we always attract, develop and retain high calibre individuals. From competitive salaries to pensions and career development, let us show you some of the benefits in working for one of the premier surveying companies in the UK.