Technical Specialist (Training, Support and Quality)
Ref: REC209
Based in Harpenden
Permanent Role
Introduction
As one of the largest measurement survey companies in the UK, Plowman Craven provides a range of services to the property, rail and infrastructure markets. Our innovation, dynamic approach and commitment to deliver a flawless service is achieved by investing and empowering our employees to push boundaries and reach new heights. We specialise in providing laser scanning and measurement services to businesses of varying sizes and regardless of the size of project or how challenging, our clients trust us to provide a service that goes beyond their expectations!
We are looking for a Technical Specialist to join our Technical team. Working nationwide, the role utilises the latest technological advancements on a wide variety of measurement survey projects.

By joining Plowman Craven you'll be part of a growing organisation that is 100% owned internally by the employees and directors. Our independence means we can adapt quickly and remain agile in order to safeguard our future growth as we continue to deliver market leading measurement survey and consultancy services on an unrivalled scale.
Primary Purpose
This role provides a unique opportunity to get involved in multiple aspects of technical surveyor training and professional development mentoring, as well as technical support for the team by resolving operational issues across all business groups. You shall support surveyors to complete operational projects and ensure quality of survey deliverables through monitoring and process checks, quality of equipment being used in survey operations are maintained to the highest standards.
Key Responsibilities
Technical Training & Mentoring
Design, document, maintain, deliver and report on a program of technical training for surveyors
Assess and report on the ability of colleagues undertaking training
Design, document and maintain workflows and processes for survey operations
Mentor and coach junior surveyors to develop their knowledge and understanding of surveying
Mentor and coach surveyors to progress their professional development pathways as per the guidance of the Lead Counsellor and HR team
Take part in recruitment activities
Technical Support
Provide remote and on-site technical support for surveyors working on operational projects
Support surveyors using a range of survey equipment including Total Station, GNSS, Laser Scanner (static and kinematic) and camera equipment
Quality
Monitor and report on technical quality on operational projects
Monitor survey equipment to ensure quality
- Undertake scheduled equipment checks
Design and implement processes to ensure equipment is correctly configured for use on operational projects
Person Specification
Essential
Excellent interpersonal skills
Excellent knowledge and understanding of Geomatics from first principles
Excellent knowledge of Geomatics equipment including total station, GNSS, terrestrial laser scanners and kinematic laser scanners
Professional membership of CICES and/or RICS; or at least working towards full membership
Desirable

Experience delivering technical and operational training
Experience providing a support function
Experience mentoring and coaching colleagues
Experience working in a commercial organisation
Formal education in Geomatics or other closely related subject
Willing and able to travel to provide training and support to surveyors
Experience working with Leica equipment including TPS, GNSS and TLS
Experience working with kinematic scanners such as Amberg and Geoslam
Experience working with survey processing software including N4CE, Cyclone, Infinity, Geoslam hub and SCC
Experience with photogrammetric data capture and data processing
If you have any questions about this role please email recruitment@plowmancraven.co.uk
Benefits of working at Plowman Craven
Plowman Craven is a great place to work and offers a range of competitive family friendly benefits including:
25 Days Annual Leave - increasing to 30 days plus bank holidays
Performance related bonus
Professional Membership and Development
Enhanced Family Friendly benefits
Salary Sacrifice Pension Contribution Scheme
Health Care benefits
Life Assurance
Social activities organised throughout the year
Wellbeing Group
Flexible/Remote working (role dependent)
Harpenden & London based offices
An employee owned company held in a Trust for the benefits of the employees
Apply for Technical Specialist (Training, Support and Quality)
( REC209 )
Please complete all required fields before submitting the form.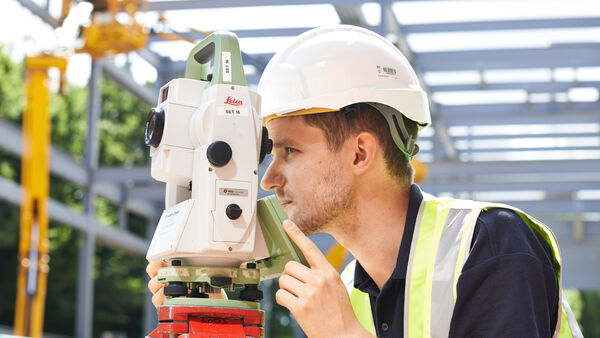 Benefits of working at Plowman Craven
Plowman Craven is a great place to work, where we always attract, develop and retain high calibre individuals. From competitive salaries to pensions and career development, let us show you some of the benefits in working for one of the premier surveying companies in the UK.