Talent Acquisitions Manager / Social Media Recruiter
Ref: REC208
Based in Harpenden
Permanent Role
Introduction
As one of the largest measurement survey companies in the UK, Plowman Craven provides a range of services to the property, rail and infrastructure markets. Our innovation, dynamic approach and commitment to deliver a flawless service is achieved by investing and empowering our employees to push boundaries and reach new heights. We specialise in providing laser scanning and measuring data services to businesses of varying sizes and regardless of the size of project or how challenging, our clients trust us to provide a service that goes beyond their expectations!
By joining Plowman Craven you'll be part of a growing organisation that is 100% owned internally by our employees and directors. Our independence means we can adapt quickly and remain agile in order to safeguard our future growth as we continue to deliver market leading measurement survey and consultancy services on an unrivalled scale.

Primary Purpose
We require a capable and highly motivated and assertive Talent Acquisitions Manager/Social Media Recruiter, who has extensive experience operating on all relevant social media platforms for our industry to interact with passive candidates and building a pipeline for our specialist roles, whilst continuously raising our employee brand and safeguarding our future resourcing requirements in an increasingly competitive skills market. Ultimately, you will proactively identify our talent needs and help us fill our vacancies with qualified employees. If you have solid networking skills, know how to source on social media and enjoy learning about different roles, we'd like to meet you.
Key Responsibilities
Social Media Recruitment – 70%
Deliver the recruitment strategy by interacting with potential candidates on social media and professional networks e.g. LinkedIn, Twitter, Instagram and relevant sector networking forums
Measure conversion rates, including numbers of passive candidates who turn into applicants, get invited to interviews, get offers and get hired
Develop talent pipelines for future hiring needs
Promote our employer brand online and offline working with the marketing team on product/service and business group collateral
Communicate with past applicants regarding new job opportunities
Ask for referrals from current employees and external networks
Talent Acquisition – 30%
Support managers in the end to end recruitment campaign for each role, ensuring all steps are efficiently managed within the agreed timeline to ensure continuous progress
Advertising the role on mainstream and sector related job boards, social media and networking forums and company website
Lead graduate recruitment programmes with chosen universities; including offline and online activities to promote the company's brand with students for placement years and further employment
Ability to design and implement HR databases, Applicant Tracking Systems (ATSs) and Candidate Management Systems (CMSs)
Person Specification
YOU MUST HAVE:
Proven work experience as a Social Media/Digital Talent Recruiter/Talent Acquisition Manager or similar role
Focused, determined, results orientated individual who demands constant progress to meet their objectives by working and supporting others as well as self-motivation
Hands-on experience with sourcing techniques (e.g. recruiting on social platforms and crafting 'Boolean' search strings)
Solid verbal and written communication skills
Ability to positively present our company and open roles to potential candidates
Solid track record of delivery results
Effective and efficient time-management abilities; constantly monitoring progress to find the right talent for our opportunities
BSc in Human Resources Management or relevant field
If you have any questions about this role please email recruitment@plowmancraven.co.uk
Benefits of working at Plowman Craven
Plowman Craven is a great place to work and offers a range of competitive family friendly benefits including:
25 Days Annual Leave - increasing to 30 days plus bank holidays
Performance related bonus
Professional Membership and Development
Enhanced Family Friendly benefits
Salary Sacrifice Pension Contribution Scheme
Health Care benefits
Life Assurance
Social activities organised throughout the year
Wellbeing Group
Flexible/Remote working (role dependent)
Harpenden & London based offices
An employee owned company held in a Trust for the benefits of the employees
Apply for Talent Acquisitions Manager / Social Media Recruiter
( REC208 )
Please complete all required fields before submitting the form.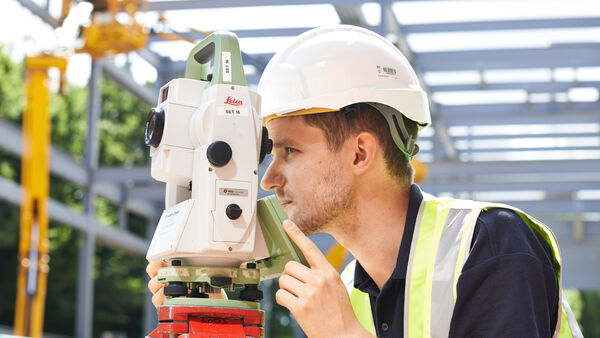 Benefits of working at Plowman Craven
Plowman Craven is a great place to work, where we always attract, develop and retain high calibre individuals. From competitive salaries to pensions and career development, let us show you some of the benefits in working for one of the premier surveying companies in the UK.