Business Development Manager
Ref: REC201
Harpenden
Hybrid
Permanent Role
Introduction
We are looking for a highly motivated, experienced and systematic B2B Business Development Manager to work with a dynamic sales team. You will be responsible for new sales in the UK and Europe by building new business sales divisions, developing opportunities in target markets to complement our substantial current clientele in order to safeguard Plowman Craven's continuous growth in future.
Primary Purpose
To lead the new sales and growth activities of Plowman Craven, by identifying and evaluating new companies and markets suitable for our broad surveying and consultancy services; from area referencing, property surveys, and BIM modelling to utilities, rail, environmental and monitoring surveying services. You will be responsible for the prospecting and connecting with potential clients, as well as researching and presenting to the prospects.
Ensuring prospect qualifying, research, proposal writing, bid responses, presentations and other client engagement are of the highest standard with a deep understanding of what the client's needs and expectations are.

To build strong relationships with potential new contacts, to develop and win new business. To work closely with the Sales & Marketing Director to grow the sales income through the next stages of its growth and deliver on the sales strategy and KPIs.

To create a proactive approach to engaging with prospects that's empowered, hungry for success and demonstrates a continuous focus on growth and client- centric passion to succeed.
Key Responsibilities
Developing new business from companies not yet familiar with Plowman Craven in the Construction, Engineering, Architecture, Rail & Infrastructure and Real Estate sectors
Responsible for growth in line with our values – Consult, Trust, Innovate
Using an entrepreneurial approach to identifying new opportunities and generating new leads
Qualifying prospects by analysing and cold calling
Working closely with the Marketing team to achieve an effective account-based marketing & sales approach
Achieving individual annual sales targets (KPIs)
Conducting all sales activities to the highest standard; ability to hold compelling and engaging presentations
Ensuring clients are proactively led through each stage of the sales process
Reviewing and understanding project specifications, client requirements and expectations
Advising and consulting clients on most suitable ways to undertake projects (value-based selling)
Ensuring every upselling and/or cross selling opportunity has been identified and offered
Seek input of other sales and technical expertise within the sales and operations teams as and when required to ensure the levels of communication are always matched
Account management including growing and nurturing existing and past client accounts
Person Specification
Positive attitude - business sense:
Will see challenges as opportunities and develop a positive image of us to all prospects and the market
Entrepreneurial spirit and confidence to pursue opportunities independently
Communication:
Will have excellent presentation and communication skills and will convey a positive sense of team spirit
Will be a pro-active and effective communicator, both verbal and written and a strong listener
Will build a strong relationship with all prospects with a consultative and value-based style of communication
Will be able to convey our unique selling points, benefits and competitive advantages in a compelling and clear manner
Financial:
Will have the bigger picture (strategy/ KPIs) in mind and a commercial sense of which opportunities are viable, and which are not.
Technology:
Industry/ Engineering background and technical know-how
Will be technology savvy and open to use new sales tools available
Will ensure all data entry into CRM is accurate and relevant
Familiar with using Social Media and other apps for business development and sales purposes
Other:
Self-motivated and self-starter
Target focused and commercially savvy
Well-connected within the target industries and sectors
Great listener and used to a consultative approach of selling
Client centric focus
Resilience and tenacity
Adaptable and able to handle several projects at once
Comfortable working in a small team
Excellent organisational skills and ability to meet tight deadlines Confident and engaging presentation skills
If you have any questions about this role please email recruitment@plowmancraven.co.uk
Benefits of working at Plowman Craven
Plowman Craven is a great place to work and offers a range of competitive family friendly benefits including:
25 Days Annual Leave - increasing to 30 days plus bank holidays
Performance related bonus
Professional membership & development
Salary sacrifice pension contribution scheme
Flexible/remote working (role dependent)
Travel loans & travel cards (Zone 1+2) for London-based roles
Access to fleet vehicles
Life assurance
Enhanced family friendly benefits
Healthcare benefits
Wellbeing & mental health programme
50% discounted gym membership
Social activities organised throughout the year
Harpenden & London offices
Employee owned company held in a Trust for the benefit of employees
EOT profit sharing scheme
Apply for Business Development Manager
( REC201 )
Please complete all required fields before submitting the form.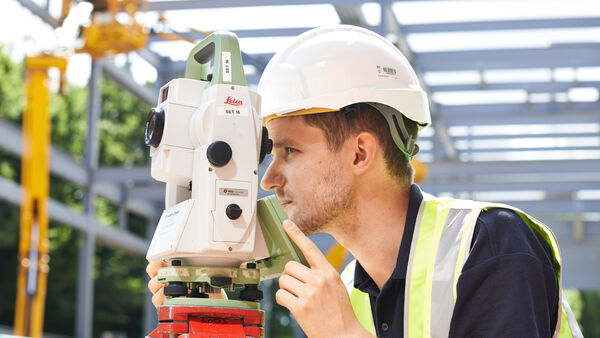 Benefits of working at Plowman Craven
Plowman Craven is a great place to work, where we always attract, develop and retain high calibre individuals. From competitive salaries to pensions and career development, let us show you some of the benefits in working for one of the premier surveying companies in the UK.