Technician
Ref: REC197
Based in London
Permanent Role
Introduction
This is a unique position that is considered an entry-level role for someone who may not have any further educational aspirations. We believe our ideal candidate would be someone who works well on design and build, mechanics, IT and/or construction. This does not mean you need workplace experience, but things you may have done around the house, like building a shed, or a bike, or your first car - things like that. Someone able to understand processes, and can follow the logical flow of getting things done efficiently.
We shall offer training and further career opportunities to enable you to grow and learn through knowledge sharing and collaborating with others. Please forward a CV that really shows your capabilities, not just places you have worked but projects that you have enjoyed and found challenging. Share your story with us, why you enjoy this type of work, what made you want to do it - so we can learn more about you.
Primary Purpose
To support the technical team in configuration of bespoke monitoring equipment on PC Monitoring contracts. Performing tasks within the London office for preparation of equipment to be deployed to site. Tasks will vary from configuration of data logging equipment to assembly and organisation of nuts and bolts. On site working will also be required for the installation of equipment, maintenance of equipment & trouble shooting of equipment. To assist monitoring and survey teams, where required, to complete automated and manual monitoring requirements. To assist the technical team in the maintenance and configuration of online data delivery portals.
Key Responsibilities & Accountabilities
Testing and setup of up of monitoring equipment before deployment to site

Quality control of monitoring equipment and documents within PC Monitoring fleet
Location tracking of PC Monitoring equipment when equipment is on site and in the office
Improvement, organisation and cleaning of the stores and equipment
Delivery and collection of equipment to and from site
Deployment and installation of monitoring equipment in construction projects
Maintenance and repair/replacement of monitoring equipment on and off site
Assist Data Engineer in data management for presentation and delivery to the client via a dedicated website or other suitable methods
Personal Specification - Essential
Demonstrate experience in the use of common hand tools in a varied number of disciplines (mechanical, electrical, DIY, construction)

Demonstrate an understanding in basic circuitry, mechanical fixings types & alternative fixing methods
Excellent organisational skills and ability to work under pressure and to tight deadlines
Self-motivated with the ability to solve problems effectively, in a timely manner and independently if required
Have a strong understanding of IT applications and possess the ability to expand on this knowledge
Willing to be flexible on work location, working hours and working tasks
Hold a valid UK driving licence "Category B" – manual
Happy to perform the most basic tasks if requested
Personal Specification - Desirable
Experience in Monitoring, Engineering or Setting-Out surveys
Previous position as general maintenance person
Experience in data logging equipment of any type
An active interest in IT and basic computer programming
CSCS Card
If you have any questions about this role please email recruitment@plowmancraven.co.uk
Benefits of working at Plowman Craven
Plowman Craven is a great place to work and offers a range of competitive family friendly benefits including:
25 Days Annual Leave - increasing to 30 days plus bank holidays
Performance related bonus
Professional Membership and Development
Enhanced Family Friendly benefits
Salary Sacrifice Pension Contribution Scheme
Health Care benefits
Life Assurance
Social activities organised throughout the year
Wellbeing Group
Flexible/Remote working (role dependent)
Harpenden & London based offices
An employee owned company held in a Trust for the benefits of the employees
Apply for Technician
( REC197 )
Please complete all required fields before submitting the form.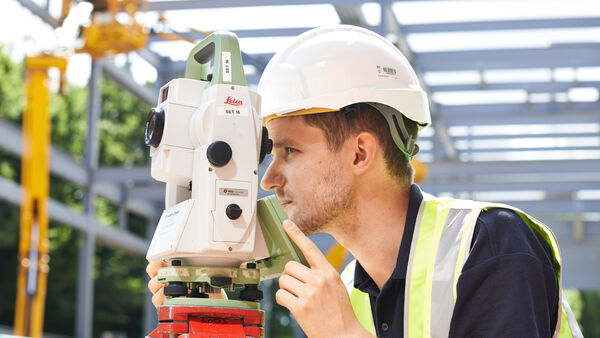 Benefits of working at Plowman Craven
Plowman Craven is a great place to work, where we always attract, develop and retain high calibre individuals. From competitive salaries to pensions and career development, let us show you some of the benefits in working for one of the premier surveying companies in the UK.