Senior Contaminated Land Consultant
Ref: REC186
Based in Harpenden
Permanent Role
Primary Purpose
This Senior position of Contaminated Land Consultant is a great opportunity for someone to assist with the continued growth of our Environmental Planning Division. This role is perfect for an experienced and dynamic senior team member with a strong Contaminated Land and Site Investigation background with a proven track record of developing and winning new business. The role would suit a results orientated, passionate and ambitious character who has the ability to drive sales achieving year on year success.
You will work closely with the Head of Environmental Planning to grow the Division through the next stages of its growth and deliver the strategy of the team. The ideal candidate will have a strong technical and sales background and shall be someone who wants to be a key player in a business that is looking for significant future success.

Key Responsibilities
Strategic:
Working alongside the Head of Environmental Planning, you will be responsible for growth and development of the team, specifically across the Contaminated Land and Site Investigation sectors
You will be responsible for the introduction of new business to the team, specifically across the Contaminated Land and Site Investigation sectors
You will control and be accountable for the delivery of multiple projects and financial performance. This will include agreeing the scope of the work, the project specification, visiting site when necessary and consulting with technical staff and other managers as appropriate
Orchestrate and promote a knowledge centre of technical excellence based on strong factual opinions and passionate arguments to support the company's objectives for success
Technical:
Preparation of Phase 1 reports for planning submissions and land quality assessments
Scoping and tendering of Geo-environmental and Geo-technical investigations and supervision/verification of remediation works
Management and coordination of Geo-environmental and Geo-technical Site Investigations
Preparation of Environmental Statement Chapters and non-technical summaries for EIA assessments
Liaison with clients and Regulatory Authorities including Local Authorities and Environment Agency
Project management including detailed financial projections and tracking to ensure works are completed within budget and agreed timescales
Business development including the establishment and maintenance of client relationships
Management of a large volume of projects at any one time in a fast-paced environment
Individual Sales Performance:

Working towards annual sales targets
Input into monthly P&L
Enhance our conversion rate and bid tendering capabilities and contractual agreements to win large scale deals
Provide innovative sales solutions to mitigate negative market conditions
Proven experience and understanding of business finance/commerciality and proven ability to manage costs within a project and deliver productivity and revenue goals
What do you get?
A vibrant and passionate working culture
Excellent base salary
Management Incentive Bonus Scheme
Group Pension Scheme
Generous annual leave allowance
Life Assurance – 4x base salary
Private Medical Cover currently from Vitality
Company car allowance
Company laptop and mobile phone
Professional development and management training opportunities
Harpenden & London based offices
Required Skills
Appropriate degree in environmental sciences, environmental engineering or a related environmental discipline
Minimum 10 years' experience working as a Contaminated Land Consultant
Bright, charismatic, positive, proactive and committed, with a strong work ethic and high levels of energy and honesty
Demonstrable experience of achieving sales targets and driving year-on-year revenue growth
Have strong commercial contract experience and first-class negotiation skills
Significant experience in personally winning new business from scratch
Highly articulate, with the ability to communicate our value proposition, strategy and vision to the customer and broader community
Great interpersonal skills
Excellent organisational skills and the ability to work under pressure on multiple projects to tight deadlines
Flexible approach to work, constantly aligning with changing priorities and timescales effecting project delivery
An effective team player
Attention to detail and a thorough approach to work
Strong report writing skills
Desirable
Experience across the property/infrastructure/construction/environment/design sectors
Experience in transitioning a fast-growth business
If you have any questions about this role please email recruitment@plowmancraven.co.uk
Benefits of working at Plowman Craven
Plowman Craven is a great place to work and offers a range of competitive family friendly benefits including:
25 Days Annual Leave - increasing to 30 days plus bank holidays
Performance related bonus
Professional Membership and Development
Enhanced Family Friendly benefits
Enhanced Pensions Contributions
Health Care benefits
Life Assurance
Social activities organised throughout the year
Wellbeing Group
Flexible working hours (role dependent)
Apply for Senior Contaminated Land Consultant
( REC186 )
Please complete all required fields before submitting the form.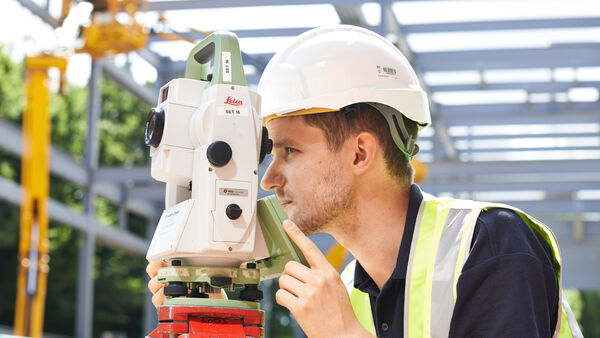 Benefits of working at Plowman Craven
Plowman Craven is a great place to work, where we always attract, develop and retain high calibre individuals. From competitive salaries to pensions and career development, let us show you some of the benefits in working for one of the premier surveying companies in the UK.