Health, Safety and Compliance Manager
Ref: REC171
Based in Harpenden
Permanent Role
Primary Purpose
Plowman Craven is a large well establish geospatial surveying company, serving Clients in property development, property management, rail, utilities, government, and includes environmental surveys and structural monitoring. Our greatest asset is our people and our most important activity is to ensure we have effective systems to manage the wellbeing, safety and health of our employees and stakeholders.
The Health Safety Compliance Manager is the senior manager in the business responsible for having a deep understanding of business operational and other risks, ensuring mitigations are in place and are effectively working. The successful candidate must be confident to lead as well as listen, in working with all levels of the business, to drive improvement in the health and safety culture. In equal measure a broad UK health and safety, compliance knowledge must be backed up with a responsible, confident, personable approach and a decisive, assertive demeaner.

We welcome all candidates with relevant skills and expertise, especially women in the field of H&S and auditing.
Plowman Craven are an Equal Opportunity Employer.
Key Responsibilities
Internal auditing experience is essential, and a qualification would be highly regarded.
The company is accredited to ISO9001, ISO14001, ISO27001, ISO45001, RISQS and UVDB and the Health and Safety Manager would be accountable to ensure all aspects of compliance are met or exceeded.
Data analysis and regular reporting on trends to the Company Board is a management review requirement of the role. Trends and focus areas must also to be communicated to the business as and when they arise.
The Health and Safety Compliance Manager will assist in building tenders to win new work, including gathering and developing responses for Clients, at times with short notice.
The role oversees the health and safety induction and pass and permit processes, as a minimum including CSCS cards and associated training, Emergency First Aid at Work, Asbestos Awareness, PTS (Network Rail) and London Underground competencies.
The role requires an ongoing working knowledge of operational hazards and to manage the process for checking controls are adequate and effective.
Regular input areas from the Health Safety Compliance Manager include, but are not limited to, asbestos management, disease control, driving, ergonomics, fatigue, key performance indicators, manual handling, protective equipment, safety messages, risk assessment, traffic management, travel, working alone, working at height and working hours and rostering.
Person Specification
Plowman Craven have a flexible working policy, this role will require someone to work a minimum 30 hours week; (Minimum 6 hours per day)


Health & Safety related qualifications are essential
Internal auditing experience is essential, with qualifications highly desirable
Experience with managing compliance accreditations, such as ISO45001, ISO14001and ISO9001
Occupational health and injury management experience is desirable
The right person must have a good sense and capacity to work alongside people to develop workable solutions and follow them through
Ability to listen and comprehend stakeholders needs and quickly gain their engagement to effective support and move to action
A good knowledge of the Microsoft Office suite of programs is a requirement
A strong ability to administer and organise information and files is essential
Excellent communication skills are required
Travel will be required in and around London and the South East
NEBOSH General Certificate or diploma
IOSH Membership
Excellent knowledge of Health and safety and Environmental legislation
Working experience in a similar role
Strong risk management
Internal Auditing
Experience of managing organisational change
Auditing Qualification
Ability to identify trends early and set objectives to continually improve the company health and safety culture
Self motivated with a positive attitude
Build and manage internal team of health and safety representatives
Be approachable and available
Excellent communication skills, verbal and written
Good Engagment and negotiation skills
Ability to work collarboratively with the management team
Ability to push through innovative ideas relating to the use and management of Health and Safety tools
Excellent time management, organisational skills and system administration ability
Good Microsoft Office, Word, Excel and Powerpoint ability
If you have any questions about this role please email recruitment@plowmancraven.co.uk
Benefits of working at Plowman Craven
Plowman Craven is a great place to work and offers a range of competitive family friendly benefits including:
25 Days Annual Leave - increasing to 30 days plus bank holidays
Performance related bonus
Professional Membership and Development
Enhanced Family Friendly benefits
Enhanced Pensions Contributions
Health Care benefits
Life Assurance
Social activities organised throughout the year
Wellbeing Group
Flexible working hours (role dependent)
Apply for Health, Safety and Compliance Manager
( REC171 )
Please complete all required fields before submitting the form.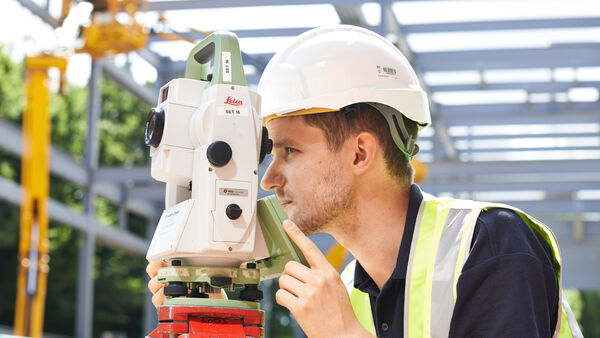 Benefits of working at Plowman Craven
Plowman Craven is a great place to work, where we always attract, develop and retain high calibre individuals. From competitive salaries to pensions and career development, let us show you some of the benefits in working for one of the premier surveying companies in the UK.