Project Lead Surveyor
Ref: REC135
Based in Harpenden
Permanent Role
Primary Purpose
To take the responsibility of leading the Rail team across multiple projects.
In addition to the technical and commercial aspects of the role, we expect individuals to demonstrate our key characters; Innovation, Creative, Passionate, Bold, Ambitious, Relentless, and Trusted.
Key Responsibilities
Working in conjunction with the Project Manager, propose the most appropriate technology and the most efficient method to deliver projects to drive a predictable and agreed commercial outcome for PCL.
Working with the Managing surveyor when appropriate, build a realistic approach to each new client opportunity to build program timings and resources required to successfully deliver each client program at a price and margin acceptable to PCL. In doing so, assist in building a client proposal with the project manager at the planning stage to maximise PCL opportunity to win the work.
Lead all surveying and technical aspects of a project once client instruction has been received meeting all required Company standards, such as quality and health and safety.
Ensure the project survey team is resourced in a way that prioritises consistency throughout the lifecycle of the project. Wherever possible the same surveyors should work on a project throughout its lifecycle.
Ensure that projects are delivered to the appropriate level of quality. Internal and external surveyor work should be delivered to the QA team in a 'client ready' format.
To take responsibility for managing project data, from its collection to final delivery using the most appropriate technology and methodology to meet the project specification.
In conjunction with the Partner Manager, manage subcontractors and their work on a specific project, ensuring adherence to the technical specification, required Company standards and the agreed timescales of a project in order to ultimately meet PCL commercial expectations.
In conjunction with the Project Manager to pro-actively report on project progress, and ensure that projects meet the required deadlines and project costs remain within budget.
To liaise with Clients as required on site concerning project specifications and deliverables.
To coach and instruct internal staff and subcontractors on all aspects of data collection and data processing, encouraging all aspects of "best practice".
Act as mentor to the dedicated survey team by helping more junior surveyors gain the necessary experience and technical knowledge to further develop skills over time. Work with the senior PCL surveyor team to make sure that surveyor development programs are in place and that skills gaps are identified and action is taken to remediate.
To undertake all other reasonable tasks as requested.
Person Specification
Will have approximately 5 years' plus - Rail Surveying experience.
Qualification relevant to Surveying and/or Civil Engineering.
Laser Scanning experience.
Will be a pro-active and effective communicator.
Will have a strong understanding of IT applications.
Excellent organisational skills and ability to work under pressure and to tight deadlines.
Will be self-motivated and pro-active.
Will have the ability to solve problems effectively and in a timely manner out on site.
Willing to be flexible on work location and working hours.
Experience in the production of measured building surveys desirable.
If you have any questions about this role please email recruitment@plowmancraven.co.uk
Benefits of working at Plowman Craven
Plowman Craven is a great place to work and offers a range of competitive family friendly benefits including:
25 Days Annual Leave - increasing to 30 days plus bank holidays
Performance related bonus
Professional Membership and Development
Enhanced Family Friendly benefits
Enhanced Pensions Contributions
Health Care benefits
Life Assurance
Social activities organised throughout the year
Wellbeing Group
Flexible working hours (role dependent)
Apply for Project Lead Surveyor
( REC135 )
Please complete all required fields before submitting the form.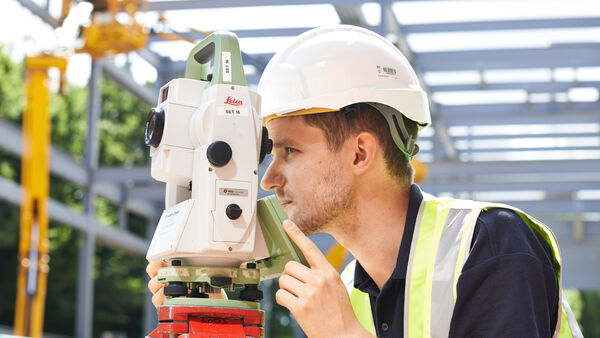 Benefits of working at Plowman Craven
Plowman Craven is a great place to work, where we always attract, develop and retain high calibre individuals. From competitive salaries to pensions and career development, let us show you some of the benefits in working for one of the premier surveying companies in the UK.