Head of IT
Ref: REC132
Based in Harpenden
Permanent Role
Primary Purpose
Plowman Craven is a leader in the field of Geomatics and provides a diverse range of technology-led measurement services to the Property and Infrastructure industries. Plowman Craven takes pride in being at the forefront of development and uses the very latest technology to deliver world-class services to clients.
Plowman Craven's core IT services underpin all aspects of the business from Finance and HR to Project Management and Operations. The IT team also works extensively alongside our Technical Development team to ensure our current and future services remain at the forefront of the industry.

We are looking for an IT Manager to head up our IT team, providing outstanding IT services throughout our cutting-edge organisation. This exciting senior position reports directly to the Board of Directors and is a fantastic opportunity for an individual who is currently leading IT activities in an SME organisation and looking to grow into a more strategic position where they can lead on new technical initiatives.

The primary purpose is to define, lead and deliver business IT strategy as agreed with the Technical Director and other Senior Team members.
To provide an exceptional IT service to all Company stakeholders, through strategic leadership and management of the internal IT team and external support network.
Key Responsibilities
To work closely with the Technical and Operational teams to ensure that business technical objectives are defined and delivered.
To define and lead major IT projects, infrastructure upgrades and migrations, producing comprehensive business cases where necessary.
To support Technical Team research into new technologies and solutions.
To manage the growth in Business services and adoption of cloud technology.
To manage the day-to-day activities of the IT team, prioritising workload according to business needs to ensure that a stable and high-performing service is provided to the business.
To define and manage IT financial budgets in line with Company Budget plans.
To manage the procurement process through external IT suppliers.
To manage service level agreements delivered by third-party IT service providers
To maintain our security systems, licencing and ISO27001 compliance.
To provide hands-on IT support where necessary
Person Specification
Leadership
Essential
Experience of defining, leading, and delivering business IT strategy.
Proven track record of delivering an exceptional IT service.
An ability to operate at Senior Team level within an organization, providing strategic advice and input to business direction.
Desirable
Financial planning and Budget management
Experience in the production of Business cases and demonstrating Return-on-Investment
Management
Essential
Exceptional people management skills related to internal team members, external suppliers and key stakeholders.
Experience of managing and developing the needs of an IT team.
Desirable
Previous experience in line management and personal development planning.
Character
Essential
Forward thinking with a desire to be part of the latest developments in an exciting, fast-moving organisation.
Structured and organized, with an ability to apply a systematic approach to problem solving.
Ability to prioritise, plan and deliver on agreed objectives.
Desirable
Innovative and proactive in discovery and implementation of new technologies.
Passionate about rigor and attention to detail.
Core IT
Essential
A solid grounding in core Microsoft IT systems, including Active Directory, Windows Server and Desktop Operating Systems, Azure, Hyper-V, SQL Server, Office 365, Cisco switching and firewall systems.
Good understanding of Cloud technologies including Azure and AWS.
Desirable
Experience with business financial and project management systems.
Experience with Storage Area Networks and IT challenges associated with large volumes of data in a fast-changing environment.
An understanding of point-cloud technologies and associated products.
Communication
Essential
Will be a pro-active and effective communicator.
Will have good interpersonal and influencing skills.
Desirable
Experience of dealing with a broad range of internal and external stakeholders, including Board level.
If you have any questions about this role please email recruitment@plowmancraven.co.uk
Benefits of working at Plowman Craven
Plowman Craven is a great place to work and offers a range of competitive family friendly benefits including:
25 Days Annual Leave - increasing to 30 days plus bank holidays
Performance related bonus
Professional Membership and Development
Enhanced Family Friendly benefits
Enhanced Pensions Contributions
Health Care benefits
Life Assurance
Social activities organised throughout the year
Wellbeing Group
Flexible working hours (role dependent)
Apply for Head of IT
( REC132 )
Please complete all required fields before submitting the form.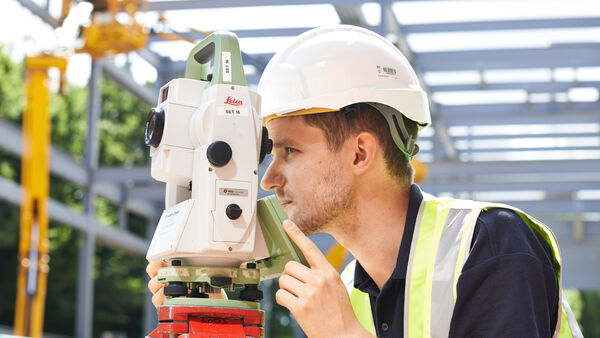 Benefits of working at Plowman Craven
Plowman Craven is a great place to work, where we always attract, develop and retain high calibre individuals. From competitive salaries to pensions and career development, let us show you some of the benefits in working for one of the premier surveying companies in the UK.