UAV Surveyor
Ref: REC121
Based in Harpenden
Permanent Role
Primary Purpose
To work alongside UAV Pilots to collect accurate aerial survey data and photography for photogrammetry projects.
Key Responsibilities
To be responsible for the data collection elements of all projects to meet the required Company standards, such as quality and health and safety as directed by surveying staff.

To take responsibility for managing project data, from its collection to final delivery using the most appropriate technology and methodology to meet the project specification.
In conjunction with the Project Manager to pro-actively report on project progress, and ensure that projects meet the required deadlines and project costs remain within budget.
To ensure appropriate level of quality and coverage of aerial survey data is captured including undertaking on-site verification of data.
To operate the UAV camera to capture the photography required for surveying projects.

Working with the UAV Pilot, clients, land owners and members of the public ensure UAV take-off and landing areas are setup and maintained according to relevant the project method statements, Risk Assessments and CAA permissions.

To undertake UAV battery charging and logging tasks.

To be trained and undertake UAV emergency procedures.

To represent the Company in a professional manner, particularly whilst out on site.

Assist with the processing of photographs and UAV data.

To undertake all other reasonable tasks as requested.

Person Specification
Approximately 1-3 years' general Surveying experience.
Experience of photogrammetry and 3D data capture.
Understanding of principles of photography and the impact of shutter speed, aperture and ISO.
Qualification relevant to Surveying and/or Civil Engineering.
Experience of Aerial or UAV survey data capture.
Experience of processing Aerial or UAV survey data.
Communication - Pro-active and effective communicator.
Skills - Excellent organisational skills and ability to work under pressure and to tight deadlines, Be self-motivated and pro-active, Have the ability to solve problems effectively and in a timely manner out on site.

Technology - Have a strong understanding of IT applications.
Other - Willing to be flexible on work location and working hours. Site work at locations throughout the UK is a requirement.
Preferable - PTS , CSCS certification.
If you have any questions about this role please email recruitment@plowmancraven.co.uk
Benefits of working at Plowman Craven
Plowman Craven is a great place to work and offers a range of competitive family friendly benefits including:
25 Days Annual Leave - increasing to 30 days plus bank holidays
Performance related bonus
Professional Membership and Development
Enhanced Family Friendly benefits
Enhanced Pensions Contributions
Health Care benefits
Life Assurance
Social activities organised throughout the year
Wellbeing Group
Flexible working hours (role dependent)
Apply for UAV Surveyor
( REC121 )
Please complete all required fields before submitting the form.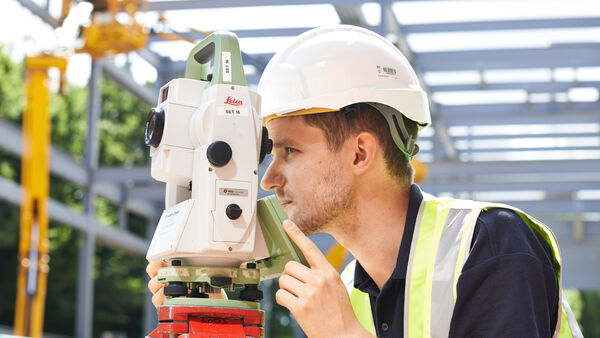 Benefits of working at Plowman Craven
Plowman Craven is a great place to work, where we always attract, develop and retain high calibre individuals. From competitive salaries to pensions and career development, let us show you some of the benefits in working for one of the premier surveying companies in the UK.