Managing Surveyor
Ref: REC116
Based in Harpenden
Permanent Role
Introduction
To lead the surveying and technical delivery of projects across the business group as part of an operational management team. As a senior manager in the business, the Managing Surveyor should be fully involved in operational decisions effecting the P&L and performance of the business. Responsible for building and establishing an industry leading survey team, the Managing Surveyor ensures that client delivery teams are staffed and able to build and deliver projects on time and within budget; providing a high quality and efficient service to clients, in line with best practice processes and techniques.
In addition to the technical and commercial aspects of the role, we expect individuals to demonstrate our key characters; Innovation, Creative, Passionate, Bold, Ambitious, Relentless, and Trusted.
Key Responsibilities
Mentor and support Project Lead Surveyors in commercial and technical aspects of building client proposals and delivery of projects. 
Lead the effort to ensure that the best possible technical is adopted in PCL client engagements whilst maintaining acceptable margins and operational efficiencies.
Operations
To ensure that projects are delivered in the most efficient and cost effective manner in terms of skills, equipment, techniques, and technology deployed.
To ensure survey operations follow defined process and they meet business requirements for quality, health and safety, legal and industry requirements.
Responsible for developing and delivering training program for surveyors 
Focus on developing and building Surveyor skills and capabilities across the business
Plays a leading role in making sure project teams have the right blend of skills and resources to function effectively 
Client Liaison – in collaboration with client delivery teams
Assist the lead project surveyors by liaising with clients on technical issues when required. Be able to meet with clients at any stage of an opportunity to discuss the best possible approach to the technical challenges presented and be able to assist by being well versed in leading edge techniques being employed or developed in the survey industry. 
Prepares work to be estimated by gathering proposals, plans/drawings, specifications, and related documentation from the client.
Liaises with the account management function and client to understand requirements and to ensure that estimate provided is accurate and fit for purpose.
Compilation of Estimates – in collaboration with delivery teams 
Undertake site visits with clients, and/or liaises with technical experts/Lead persons to determine the most commercially viable solution to delivering work and computes costs and time required accordingly.
Obtains bids from third party resource, as appropriate, specifying requirements and negotiating prices.
Tenders and strategic projects 
Compile collateral (examples, method statements etc.) into a central location for ease of access by all those participating in the estimating/quotation process. Lead the effort, where appropriate, to build proposal which maximize PCL opportunity to win strategic projects 
Delivery of Estimates 
Ensures that client proposals are prepared and delivered to clients within the required deadline in prescribed format, ensuring that it accurate, clearly defined and competitive
Review
Proactively and continuously review the estimating process to ensure that this system remains efficient and effective, and fit for new product offerings. Participate in reviews with the sales team to determine where work has not been won, to enable learning and corrective actions to be implemented as appropriate.
Development
Working in conjunction with the relevant functions to drive through, introduce and implement new technology or workflows to meet new technology and/or changing client or market needs. Be a champion for implementing new technologies into Plowman Craven survey operations driving innovation and technological enhancements into PCL client engagements. Ensure that survey teams are fully aware of new technologies and assist in developing skills and capabilities to ensure that new technologies are adopted, developed and understood
Responsible for identifying new technology, work flow or surveying practices 
UAV, Heat scanning, Construction verification, engineering as examples
Quality Assurance 
Work with client delivery teams and in particular lead surveyors to ensure that projects are delivered to the appropriate level of quality. Internal and external surveyor work should be delivered to the QA team in a 'client ready' format.  
Assist Quality Assurance Officer where necessary with QA work
Management 
Line manager of the survey team ensuring recruitment, development, training and mentoring of survey team in line with current and future needs of the business with the objective of maintaining and extending an industry leading position 
Participate as part of a leadership team to ensure the effective management of Operations collaborating with the wider management team at PCL (for example, Finance, Project Management, HR, Partner Management, Quality etc.)
General
To undertake all other reasonable tasks as requested. 
Key Attributes
Client facing, commercially aware
Highly Skilled and experienced surveyor working in Infrastructure – for example, Railways, Utilities, Highways, Airports, Bridges
Ability to identify and develop best practices for PCL as the survey industry develops over time 
Leadership skills 
People Management
Decision Maker
If you have any questions about this role please email recruitment@plowmancraven.co.uk
Apply for Managing Surveyor
( REC116 )
Please complete all required fields before submitting the form.
Latest Opportunities
BIM Roles
Infrastructure Roles
Property Development Roles
Property Management Roles
PC Monitoring Roles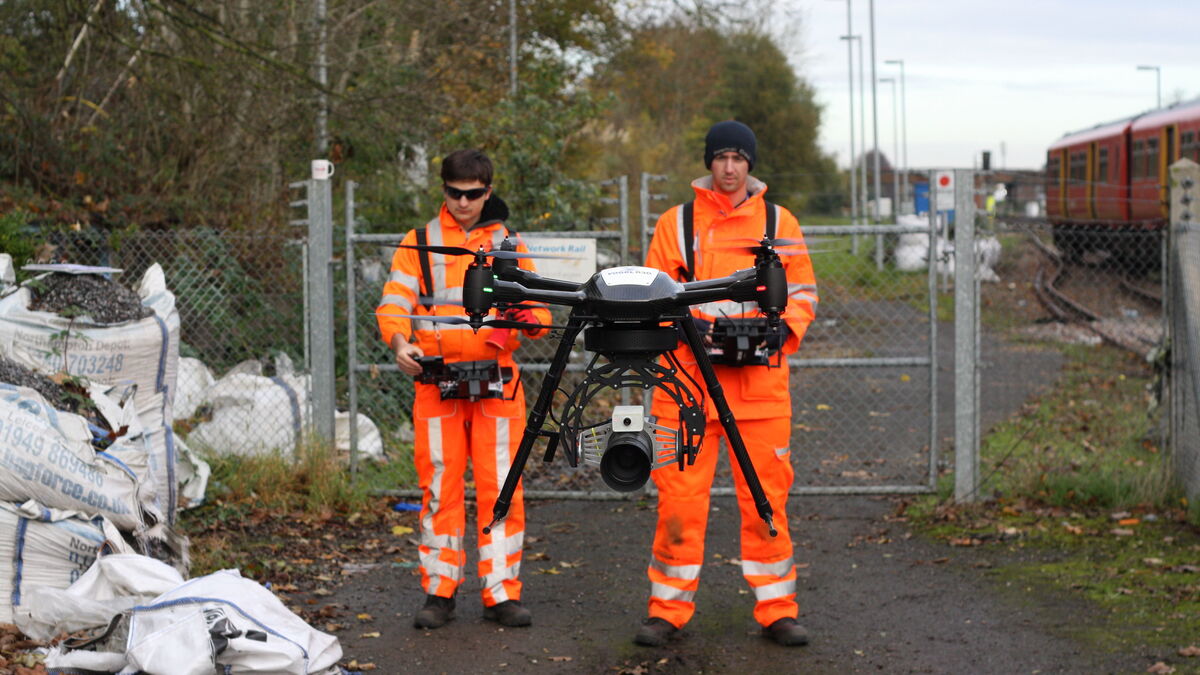 Benefits of working at Plowman Craven
Plowman Craven is a great place to work, where we always attract, develop and retain high calibre individuals. From competitive salaries to pensions and career development, let us show you some of the benefits in working for one of the premier surveying companies in the UK.