Project Support Administrator
Ref: REC009
Based in Harpenden
Permanent Role
Primary Purpose
To deliver excellent project administration and proactive support to relevant personnel within the Business Group including Management, Project Managers, Junior Project Managers and the Central Business Administrator.
In addition to the technical and commercial aspects of the role, we expect individuals to demonstrate our key characters; Innovation, Creative, Passionate, Bold, Ambitious, Relentless, and Trusted.
Key Responsibilities
Proactively provide support to Project and Junior Project Managers on projects/portfolios in all aspects of the project cycle. Ensure that all projects are tracked and managed in accordance with PCL project management practices.
When supporting business unit PM's
Project Setup (5 hours)

Move Estimate -> Active, (Inc. setup project milestones)
Arrange site access
Credit Approvals in place
Project Acceptance
Making sure correct invoicing details are in place
Making sure focal point details are in place
Instruction to proceed on K drive


Managing projects (1-2 hours)

Status changes (communicate to CAA team)
Moving Invoicing and delivery milestones (communicate to CAA team)
Entering Feedback onto system
Manage support check report (communicate with CAA to action updates)

Client required delivery dates
Missing actual delivery dates
Committed Sales outstanding
Milestone report
Character length
Estimate PO check
Project Specs document (6 hours)




Be responsible for making sure this document is accurate and up to date
Risk assessments etc.

Raising PO's required for each job (1 hour)
Invoicing (1-2 hours)
Chasing of estimates and feedback (1-2 hours)
Project Resourcing – internal survey team (2-3 hours)

Work with the Project and Junior Project Managers to ensure projects are tracking to budgets and margins and highlighting any projects that are of concern and alerting the Project and Junior Project Managers to any issues and/or project anomalies that need addressing in a timely manner.


Under the direction of the Project/Junior Project Manager to assist in establishing the status of project progress through contacting relevant parties such as Leads and suppliers.

To oversee the project management system (FocalPoint) is kept up to date with all project financial and delivery information and current client information.
To manage and arrange logistics, railway protection bookings, access to site, accommodation, and travel within budget constraints for operational staff, including suppliers.
To oversee the administration of month end invoicing and purchase order accruals.

Maintain project planning procedures and project specification documentation in accordance with auditing procedures.

To assist in the ensuring staff safety on site by logging of lone working and implementation of emergency procedures.
Act as point of contact in the project and/ or Junior Project Managers absence and manage their emails accordingly.

To undertake project data management in line with Company procedures, ensuring the efficient closure of projects, and liaising with the IT department as appropriate.

Provide administration support for Account Managers and Heads of Business Groups.

To assist in the training of new staff members, across the business, to ensure a basic level of understanding is given surrounding our database and project management systems.

Identify and take responsibility for implementing improvements to Business Group or Company tasks and processes.

To undertake all other reasonable tasks as requested.
Person Specification
Previous experience and methodical with the ability to work to tight deadlines.
Understanding of project finance workings and a basic grasp of finance in general.
Project Management Qualification to foundation level would be desirable.
A motivated person with a strong pro-active and "can do" attitude who can work on their own initiative.
IT literate - Must have excellent Excel skills. Also proficient in using other MS windows applications such as Word and Outlook.
Flexible approach to work, and able to manage a variety of tasks at any one time with deadlines and priorities always changing.
Willingness to be flexible regarding hours of work in busy project lifecycle periods.
A great team player.
Work appropriately within guidelines to produce results with minimum supervision.
Excellent communication skills with the ability to effectively listen and seek to understand the perspective of others.
Be able to effectively communicate at all levels within the business environment.
If you have any questions about this role please email recruitment@plowmancraven.co.uk
Benefits of working at Plowman Craven
Plowman Craven is a great place to work and offers a range of competitive family friendly benefits including:
25 Days Annual Leave - increasing to 30 days plus bank holidays
Performance related bonus
Professional Membership and Development
Enhanced Family Friendly benefits
Enhanced Pensions Contributions
Health Care benefits
Life Assurance
Social activities organised throughout the year
Wellbeing Group
Childcare Vouchers
Flexible working hours (role dependent)
Apply for Project Support Administrator
( REC009 )
Please complete all required fields before submitting the form.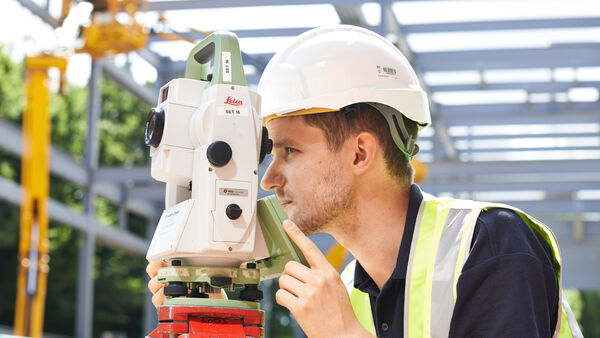 Benefits of working at Plowman Craven
Plowman Craven is a great place to work, where we always attract, develop and retain high calibre individuals. From competitive salaries to pensions and career development, let us show you some of the benefits in working for one of the premier surveying companies in the UK.