Project Coordinator
Ref: REC120
Based in Harpenden
Permanent Role
Primary Purpose
We are looking for someone who has excellent communication skills, both internally and externally, who is used to dealing with clients, enquiries, trouble shooting and problem solving. The right candidate needs to be proactive, persuasive and enjoy working in a challenging environment as this role is very fast paced.
The successful candidate will manage multiple projects within a particular market sector, ensuring they are delivered to the project specification, on time and within budget, keeping the client and other internal personnel/functions up to date with project progress in a timely manner. A good commercial awareness of the Construction/Engineering or Surveying sector would be advantageous as well as previous experience of technical quotations and tenders.
Key Responsibilities
To control and be accountable for the estimate of a project. This will include identifying the scope of the work, the project specification, visiting site when necessary and consulting with technical staff and other managers as appropriate.
To produce the project plan ensuring that project scope and project objectives are fully incorporated and agreed.
To assess project risks and develop strategies to manage these risks.
To coordinate with the appropriate Manager/s to ensure adequate resourcing for each stage of the project.
To provide full project briefing and instruction to the Project Team to ensure scope, specification and targets are understood and accepted by all Project Team members.
To coordinate and manage the logistics of the project.
To establish and maintain contact with the Client and Project Sponsor on a regular basis, proactively providing progress reports on the project.
To maintain frequent communication with Project Team members, appropriate Manager/s and Operations Administration team to track project progress and if required take remedial action to ensure project objectives are met.
To take on the responsibility of mentoring Junior Project Managers where applicable.
To gain Project Sponsor agreement for any changes to project scope.
To ensure data and file management and quality control processes are carried out in line with Company policy.
Responsible for a number of Key and other smaller accounts for particular clients cross-selling all of the services of Plowman Craven.
To build sales relating to Property Services Team.
An ability to maximise revenue and enhance profitability through an understanding of the client requirements & market conditions.
Undertake all other reasonable tasks as requested.
Person Specification
Will have experience managing a volume of multiple projects at any one time in a fast paced environment.
Will be a pro-active and persuasive communicator with good verbal and written communication skills.
Positive and proactive approach to managing client demands and associated problem solving.
Experience of briefing Project Teams.
Proven experience and understanding of business finance/commerciality and proven ability to manage costs within a project.
Keenness to progress and develop a career within Project Management.
Great interpersonal skills.
Excellent organisational skills and the ability to work under pressure to tight deadlines.
Competent in Microsoft Office applications.
Prepared to be involved with projects which may run outside of normal working hours and weekends.
Will have a good understanding and awareness of the property markets Plowman Craven operates in.
Will have a knowledge and understanding of Surveying.
Will have an understanding of the composition of technical quotations and/or tenders.
Proven track record achieving sales and productivity targets.
Will have experience establishing and developing relationships with clients.
If you have any questions about this role please email recruitment@plowmancraven.co.uk
Benefits of working at Plowman Craven
Plowman Craven is a great place to work and offers a range of competitive family friendly benefits including:
25 Days Annual Leave - increasing to 30 days plus bank holidays
Performance related bonus
Professional Membership and Development
Enhanced Family Friendly benefits
Enhanced Pensions Contributions
Health Care benefits
Life Assurance
Social activities organised throughout the year
Wellbeing Group
Childcare Vouchers
Flexible working hours (role dependent)
Apply for Project Coordinator
( REC120 )
Please complete all required fields before submitting the form.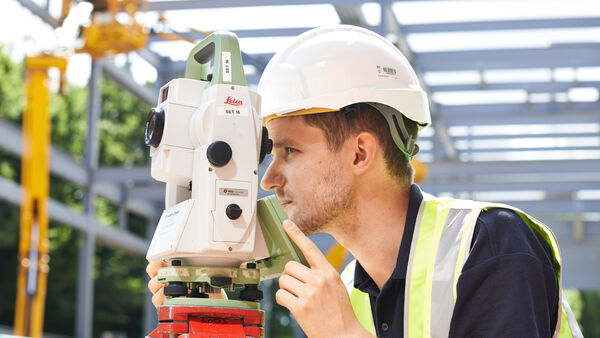 Benefits of working at Plowman Craven
Plowman Craven is a great place to work, where we always attract, develop and retain high calibre individuals. From competitive salaries to pensions and career development, let us show you some of the benefits in working for one of the premier surveying companies in the UK.