Engineering Surveyor
Ref: REC182
Based in Harpenden
Permanent Role
Primary Purpose
As part of a site-based survey team, deliver projects or aspects of larger projects independently or in conjunction with fellow surveyors.
This role will involve working away from home for periods, potentially overseas on active (or recently completed) construction sites. Work will involve using total station, digital level, setting out and scanning techniques (using Leica 'P' series scanners & MS60). The role will also involve liaising with clients/business partners to plan, assess, coordinate and manage logistics to ensure that projects are carried out efficiently and successfully.
Key Responsibilities
To complete all projects to meet the required company standards, such as quality and health and safety.
Working as part of a survey team, to take responsibility for data from its collection to final delivery, using the most appropriate technology and methodology to meet the project specification and liaising with fellow surveyors as appropriate.
In conjunction with the Lead Surveyor to pro-actively report on project progress and ensure that projects meet the required deadlines and that project costs remain within budget. (This will include assisting the Lead Surveyor with information such as work logs, timings, quantities for billing and estimate purposes).
To liaise with clients as required on-site concerning project specifications and deliverables.
To coach and instruct internal staff and subcontractors on all aspects of data collection and processing, encouraging all aspects of "best practice".
To undertake all other reasonable tasks as requested.
Person Specification
Essential
General survey background and/or civil engineering survey experience essential
Knowledge and experience in the use of Survey/Scanning instrumentation
CSCS Passes
Experience of processing point cloud Survey data
Sound knowledge of health and safety within a construction environment
Good communication skills – the ability to liaise with Clients and staff
Good organisational skills and the ability to co-ordinate teams of staff
Desirable
Civil Engineering Surveying degree or equivalent
Survey experience in a monitoring environment
Knowledge and experience in the use of survey instrumentation in a monitoring environment
Experience of processing survey data in a monitoring environment
If you have any questions about this role please email recruitment@plowmancraven.co.uk
Benefits of working at Plowman Craven
Plowman Craven is a great place to work and offers a range of competitive family friendly benefits including:
25 Days Annual Leave - increasing to 30 days plus bank holidays
Performance related bonus
Professional Membership and Development
Enhanced Family Friendly benefits
Salary Sacrifice Pension Contribution Scheme
Health Care benefits
Life Assurance
Social activities organised throughout the year
Wellbeing Group
Flexible/Remote working (role dependent)
Harpenden & London based offices
An employee owned company held in a Trust for the benefits of the employees
Apply for Engineering Surveyor
( REC182 )
Please complete all required fields before submitting the form.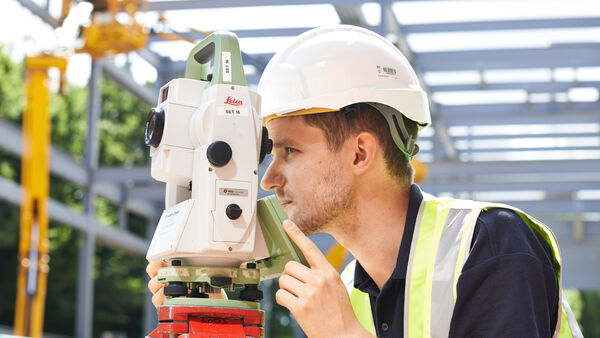 Benefits of working at Plowman Craven
Plowman Craven is a great place to work, where we always attract, develop and retain high calibre individuals. From competitive salaries to pensions and career development, let us show you some of the benefits in working for one of the premier surveying companies in the UK.