What does the BSI BIM Kitemark™ mean?
Plowman Craven is the first survey company and BIM Consultancy in the UK to have achieved the BSI Kitemark™ for BIM to reflect BS EN ISO 19650 - meaning we are better able to offer clients an unbiased source of BIM advice, knowledge and expertise. Why is the BSI Kitemark™ so important? BIM Manager Siân Morris explains...
Share this page
What exactly is the BIM Kitemark™?
In a nutshell, the BS EN ISO 19650 Kitemark™ provides evidence that we are meeting the requirements set out by this international BIM standard that defines the collaborative processes for the effective management of information throughout the whole lifecycle of the project.
It shows that we are collaborative, that we optimise and streamline processes for our clients, and that we are using industry best practice for everything relating to information management.
Following a very stringent, defined and in-depth examination of our processes by BSI, we met the BIM requirements for all of our offerings from survey models through to our BIM Consultancy services, and proved that we are equipped to provide client support and advice on industry best-practice. We are the first survey company and BIM Consultancy to achieve the certification.
Full Story: Plowman Craven receives BSI BIM Kitemark™ Certification

What are the real benefits for clients?
It's a widely-held opinion that the design, construction and facilities management industry is generally poor at managing information, whether that's design information, construction information or facilities management information. There are often things missing, things out of revision, there's different formats, different naming conventions… it can very hard to make quick decisions because we don't know how much to rely on the information.
What this standard does is help give confidence to our clients that we are delivering a consistent piece of information that is compliant with their needs and requirements. It means that we are managing our internal data correctly, that we are not going to lose it accidentally, that we are not going to overwrite something, that we are not going to send something that we shouldn't have sent someone, that we are going to be undertaking a quality procedure, that we are going to be undertaking security measures.
It wraps all of these things up into one and gives clients confidence that we are proficient and able to deliver in all key parts of the role. That is a very important thing for a client.
How did we achieve the BSI Kitemark™?
We had a three-day examination by an independent auditor who reviewed our information exchanges, our information management, our collaboration approach and more. It covered everything from file naming and roles and responsibilities, through to how we engage with our clients and how we deliver them information.
The auditor checked for lots of different things and was satisfied that we did indeed comply with international standards, noting that this is different to – and a step above - PAS 1192. PAS is a publicly-available specification, it's not an industry standard. Having the BSI Kitemark™ means we are compliant with the latest and only international standard for BIM.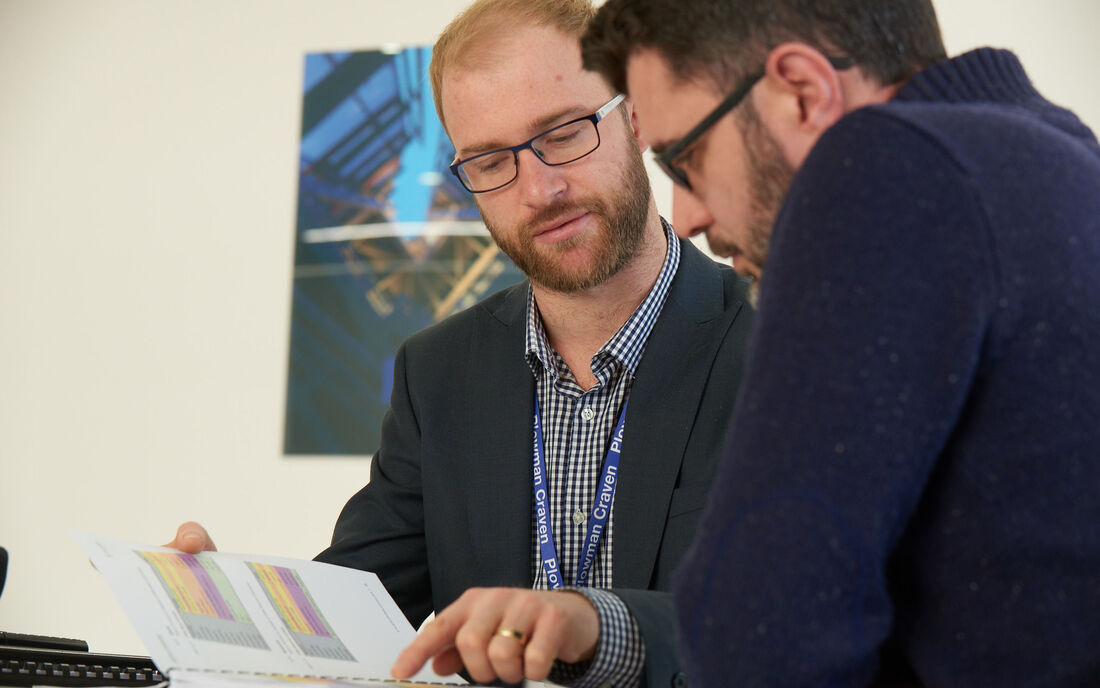 What are the various parts of the BSI Kitemark™?
The two current parts that exist within the industry are Parts 1 and 2 of the BS EN ISO 19650. Part 1 is all about the concepts of BIM and making sure we have an approach that aligns to the concept of BIM. Part 2 is all about making sure that we deliver a project correctly - from design and construction to operation and maintenance - in conformance with that standard.

The other part that we have a Kitemark for is BS 1192-4, which is about ensuring that we can deliver a project as a Lead Appointed Party (Tier 1) in an appropriate and collaborative way through an information exchange called COBie. The audit covered providing surveying services - including survey information models - employers BIM representative, information management and BIM coordination activities.
The key thing is that we are certified as a Lead Appointed Party as opposed to just an Appointed Party. Lead demonstrates our ability to operate at a Tier 1 level, alongside supporting the client, engaging face to face with the main contractor and the lead designer.
How has BIM evolved?
In the early 2010s, BIM was seen as a 3D coordination activity… for example an architect making sure they are able to coordinate with a structural engineer and that the design is coordinated before it reaches site. That view has matured now and it's clear that one of the key parts of successful implementation of BIM is managing information correctly.
There's lots of it and the more we put into our computers, the more we need to manage it. The bigger the data we create, the more we need to be sure that it's in the right place and the right people can see it. As a BIM Consultant, one of the services we provide is performing the function of the Information Manager- we feel that should be driven by what's included within the standard, not just by an arbitrary list of activities that someone feels it's right to do.
We are always bringing it back down to the standard, which we are confident is industry best practice and what we should be doing. We align as much as possible to that, because we can see the benefits of it. For clients, it's often simply that they understand the consequences of not managing information appropriately... which is ultimately that a project gets delayed and goes over budget.
Need More Info?
If you'd like to find out more about our BIM services, please get in touch with BIM Manager Siân Morris...